Career Day Returns with the Theme "The Future Awaits!"
As with many events, Career Day 2020 was cancelled due to the Covid-19 pandemic, so everyone involved with the Kisa Project, from the Scholars to the Mentors to the guest speakers, was ecstatic about the return of the special event this August.  Memories from Career Day are among the favorite of any Kisa Scholar.  The day helps solidify a girl's dreams and helps her believe in her ability and create a path to achieve them.
Like the Health Symposium event, GLAMI staff worked tirelessly to find a way for the special experience to be brought to the girls in their schools (in the past, hundreds of Scholars traveled on buses to an offsite venue).  In Kilimanjaro, Career Days were held at 15 Partner Schools, while in Arusha, staff were able to conduct events in 3 Zones (girls from some Partner Schools around Arusha did travel to other schools to experience Career Day).  In all, 964 Year Two Kisa Scholars and 57 Kisa Alumnae participated, along with 121 guest speakers, 39 Kisa Project Liaisons, and at least a dozen government officials.  That is a huge impact and excellent opportunity for community members to volunteer and to observe firsthand the valuable leadership and life skills lessons of GLAMI.
At previous massive Career Days, the girls would listen to the speakers more than the speakers would listen to them.  That changed this year with the addition of an important new component of the program, "Career Exhibitions."  This was a chance for the Kisa Scholars to demonstrate what they already know about a career path that they are interested in.  The process of preparing for Career Day started early and Scholars showed an immense amount of creativity and hard work toward showcasing knowledge about various careers.  Mentors played a big role in making sure that the Scholars had the necessary information.  They helped those who didn't have a specific career in mind to explore and to go deep within themselves to match their strengths and interests.
Then, in small group break-out sessions with representatives of those professions, the girls had their preconceptions affirmed and/or clarified.  Some Scholars had virtual discussions with their career speaker through the use of Zoom video conferencing if the professional could not be there in person.
GLAMI program participants respond well to the excitement of contests, so it was structured in that way (at past Career Days, there was a poster contest).  The Scholars knew that winners would be awarded gifts and every girl was motivated to do her best.   The atmosphere was fun and celebratory as the guest speakers cast their votes for most creative, most informed, and best presentation.
Kisa Mentor's Perspective
"Back in 2013 as a Kisa Scholar, I attended Career Day and was happy to meet someone who talked to me about career options.  I received so much helpful information on that day.  Now, in 2021, I had a different experience planning Career Day for my Kisa Scholars.  As their Mentor, I pushed them to think outside the box to prepare their Career Exhibitions.  One of my girls said, 'Through Career Day, we realized our potential.  And I personally have come to realize that I am so creative and can be whoever I want to be.'" 
Chonge Tukwa, Kisa Mentor
Kisa Scholar's Perspective
"It was enjoyable to do the exhibitions.  At first it was tough to go through the preparations, but our Mentors encouraged us so much to keep our heads and believe in ourselves. Knowing that whoever does the best will be awarded a gift made the exhibitions even more exciting since every one of us wanted to know what the others had prepared. 
It was encouraging to have professionals show me where to go.  I was told by the speaker that 'no environment can limit your creativity, it can only enhance it.'  I learned that nurses are helpers.  This means it is not a matter of just working as an employee, but as a helper who loves what they are doing."
Janette, Year Two Kisa Scholar, Mlangarini Secondary School
"I personally can relate to how Career Day has been of use to me.  I learned that only I can direct who I want to become and that I will only be successful by putting effort into what I want.  Having the different professionals here shows how much Kisa is really concerned about our success.  The exhibitions were the other exciting part of Career Day.  I wanted to know who would be the winner!  We surely did put effort into gaining knowledge about our careers – the exhibitions proved this."
Sara, Year Two Kisa Scholar, Enaboishu Secondary School
Guest Speaker's Perspective
"I came knowing that I had to teach the students something, and not knowing that they would teach me a few things instead.  I would like to appreciate GLAMI for what they do for these girls.  It takes a mistake to realize what is right, but what GLAMI is doing is making sure that these girls learn from the mistakes of those who have made them already."
Nurse Midwife
"Some people struggle when it comes to realizing who they really want to become in the future.  When I was called to come talk to the girls, I thought to myself 'they are very lucky to have torch lighters light GLAMI.' As a lecturer, I've had several students in their third and final year of university come to me asking who they can be after they've studied.  That is not an easy path.  GLAMI is paving a very bright way for these students to help them discover career possibilities and realize what they can bring to the table early on."
University Lecturer
GLAMI believes that Career Day is the best platform for Scholars to learn about their careers and that their future is surely in their hands!  It is the perfect way to help these girls realize how much they need to consider what they want for their future before it gets here.  One of the things that will help these girls to determine what they really want and what drives them as individuals is hearing from people who have been there already.  Career Day is the way!
---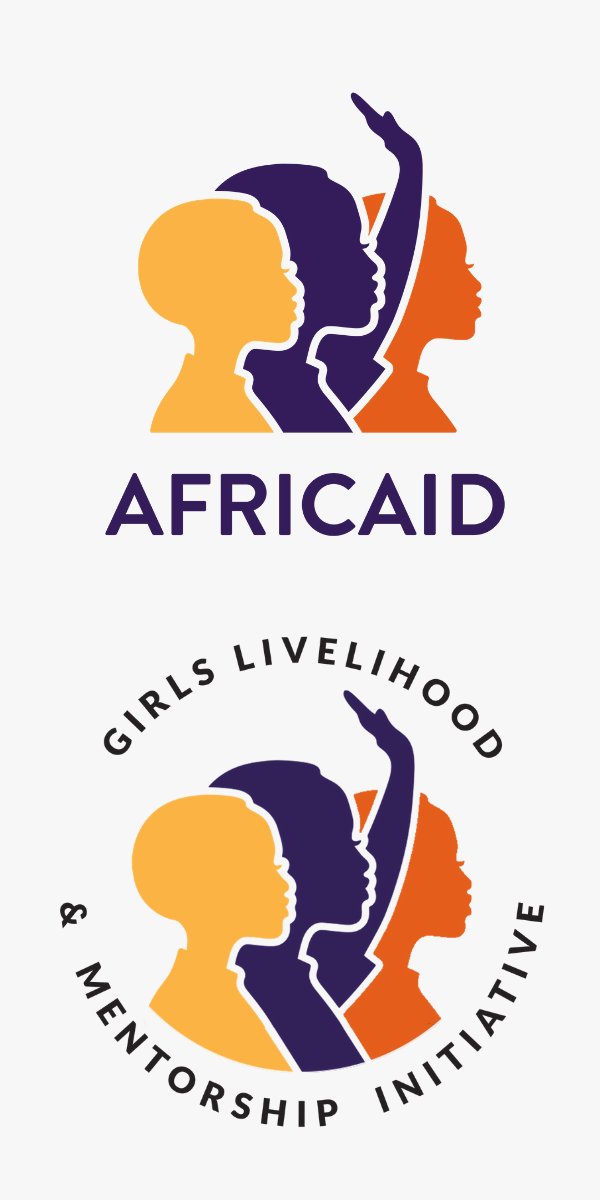 AfricAid works to improve the standing of women in society through robust, locally-led mentorship initiatives that cultivate confidence, improve academic and health outcomes, and promote socially-responsible leadership skills. In close partnership with our sister organization, GLAMI (Girls Livelihood and Mentorship Initiative), we support mentorship opportunities that help secondary school girls in Tanzania complete their education, develop into confident leaders, and transform their own lives and their communities.
Kisa Project is a two-year leadership course that prepares girls in their last two years of secondary school to attend university and create positive social change in their communities.