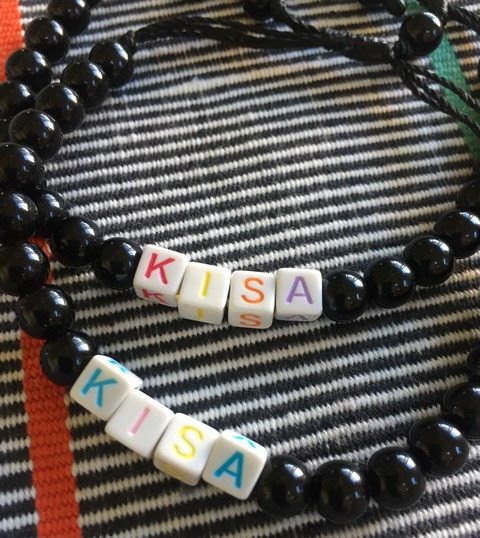 It all starts with a small idea… and some visionary young people to make it happen!
Meet Lupakisyo, a Year Two Kisa Scholar from Mkuu Secondary School.  While Lupakisyo, who is known as Lupa, aspires to be a doctor and is a whiz at science (she takes the PCB Combination, which includes physics, chemistry and biology), Lupa has also learned a lot about problem solving and entrepreneurship through her participation in the Kisa Project.
This motivated young woman observed that most of the youth right at home are without jobs, and their lack of marketable skills and creativity leads them to fruitless job searches.  Lupa asked "I wondered how I might help youth in my community to conquer unemployment and gain skills?"  Thus, for her 2 Day Challenge project, Lupa decided to focus on unemployment within her community.
The 2 Day Challenge (or 2DC) aims to empower Kisa Scholars to address big problems in local communities in an achievable and sustainable way.  The Scholars identify major issues, then develop project plans and budgets using the organizational and other skills they have learned from their Kisa classes.  The project is pitched to community leaders and implemented as the grand finale to the Scholars' Kisa experience.  In this way, Lupa's Bracelet Business was born!
Lupa knew she could not make an impact on unemployment alone.  So, the self-starter first recruited a small team of visionary leaders, which included fellow Kisa Scholars, and showed them how to make cute, colorful bracelets.  The original bracelets had the word "Kisa" on them, making other Scholars the ideal customers.  They even brought some to sell at Career Day in Moshi in October, as they knew they would run into Scholars from schools all over the District.
Eventually, the group grew larger and included both boys and girls at Mkuu. They all had the same goal, which is a desire to effect change in their communities.  With the support of the school administration (the team is pictured at the top of this article with Mr. Kitileja Mashimba, the head of school, each holding a bundle of bracelets), training sessions were held to show other kids how to make the product.  While learning to make this specific item, they also discussed the bigger picture of starting with a small idea to learn a new skill and employ themselves.  The product design also expanded with other motivational words and fashionable designs.
That very first day, Lupa reports that they made and sold 130 bracelets!  To date, they have raised 86,000 TZ shillings (about $38 USD).  And, Lupa is on to an even bigger idea:  she and the other visionaries plan to deposit their earnings in a bank account and use it to start a small company to process and package bulk food for individual purchase.
"I am very grateful for the Kisa Project as it has given me the confidence and resilience I need to deal with the challenges that are facing both me and my community," says Lupa.
Springtime is when most 2DC projects are implemented at AfricAid.  You will meet more role models like Lupa and hear more inspirational stories like this one!