A Second Chance for the Chance of a Lifetime
The chance to become a Kisa Scholar.  The chance to become a Binti Shupavu Mentor.  The chance to have a meaningful career as a teacher.
This story is about Theresia Stephen, a Kisa Alumna who is finishing up her second year as a Binti Shupavu Mentor, and is an exceptionally capable member of the AfricAid team.  She is the one Mentor on staff who has not yet earned her university degree (a basic requirement for the position).  However, her tremendous motivation outweighed this criteria. She applied to be a Binti Shupvau Mentor in early 2017, with two goals in mind – First, to share her own personal story with Binti Shupavu Scholars so that they would not face the same challenges she went through during her four years of Ordinary Level secondary school.  And second, to save enough money for her college studies.
Binti Shupavu Project Manager, Asimwe Suedi, noticed Theresia's bold spirit and confidence immediately: "It is not common for most Advanced Level secondary school graduates to believe in their potential enough to ask for such a huge opportunity." 
Unstopped by a Challenge
Theresia is 27 years old and has a 9-year-old son.  It is not unusual for young people in Africa to have their schooling interrupted for many reasons, but, when the cause is pregnancy, that usually means the end of a girl's education.  However, Theresia is incredibly resilient and persistent.  Luckily, she also had a few relatives who continued to believe in her and her dreams and gave her a second chance to complete high school at a private school.  Theresia constantly reminds her Scholars that most girls aren't lucky enough to get that second chance… and that it is wiser to prevent such a huge, challenging situation in the first place.  She is an actual living example to the Binti Shupavu girls, who are at an extremely vulnerable age in Tanzanian society.
In fact, Theresia's favorite lesson to teach as a Binti Shupavu Mentor is about menstruation and helping girls understand their changing bodies.  Providing health and hygiene information, as well as Binti lessons intended to build their confidence, are concrete ways to help these girls avoid having their education derailed by pregnancy.
Enjoy hearing Theresia tell her own story in this video!  You'll also get a real sense of how the Binti Shupavu program is positively impacting girls in Tanzania.
[vc_video link="https://www.youtube.com/watch?v=6PYpw_p38JE" align="center"]
Kisa Scholar Years
After resuming her O-Level studies at Enaboishu Secondary School in Arusha, Theresia soon learned about the Kisa Project from older girls at the school who were in the program.  Always looking for ways to learn and improve herself, she became a member of the third class of Kisa Scholars at Enaboishu in 2014, graduating in 2016.  (There have now been 7 classes with 158 Kisa Scholars at Enaboishu.  Read about 3 other Kisa graduates who are transforming their communities:  Chiku, Ellie, and Fides.)
As a Kisa Scholar, Theresia gained skills in leadership, time management, decision making, and listening and learning from others.  These abilities, coupled with her own life experience, prepared her to become an effective Binti Shupavu Mentor.  Theresia's Kisa Mentor (and now current supervisor at AfricAid) Chiku Mkuya quickly saw the promise in her:
"It was easy for me to bond with Theresia since she used to come to me whenever something was or wasn't going right.  As a Kisa Scholar she never missed a single class, and she was very active and helpful to others. Since I knew about her future plans to be a teacher and seeing how helpful she was, I didn't hesitate to recommend her for a Binti Shupavu Mentor position."
Support from Kisa Sponsors
Theresia was among several Scholars who have been sponsored by long-time AfricAid supporter and board member, Sandy Troyano and her husband Larry.
"Larry and I are proud to have sponsored Theresia as a Kisa Scholar and thrilled that she continues to work as a Mentor in AfricAid's Binti Shupavu program. The fortitude and dedication she demonstrated to continue her education despite the obstacles she encountered along the way (discouragement from her family for girls to continue their education as well as being a young mother) inspires and reminds us of why we have been Kisa Sponsors for the past 5 years. We know how vitally important it is to continue to develop role models such as Theresia for the next generation of girls in Tanzania."
Not Just a Mentor, but a Friend
Theresia's stressful situation when she was a student makes her an ideal Binti Shupavu Mentor.  Theresia is passionate about changing girls' lives and being that one person they can count on in any difficult situation they encounter. According to Asimwe, "Scholars have always been open to share their personal challenges with her as she has never been ashamed of sharing her own struggles and successes as a regular Tanzanian student with them."  
Binti Shupavu Scholar Elizabeth says, "Throughout this year that we have been with Madame Theresia, she has been patient with us, and she never gets tired of listening to us."   Another Scholar, Martha, adds, "Madame Theresia wants us to be punctual, but also is loving and caring.  From her, I learned to identify myself and know what to do to achieve my goals."
Theresia started her job with AfricAid in the Kilimanjaro Region for a year and then moved in 2018 to help expand the program to the Arusha Region, so many girls and fellow Mentors across a large area of Tanzania had the opportunity to interact with and learn from her.   (Her Scholars in Kilimanjaro were very sad when she left!) The usual Binti Shupavu Mentor contract is one year, so Theresia's extension is another indication of her success in this role and that AfricAid viewed her as an excellent trainer for incoming new Mentors.  And that is exactly what she has been.  The other Binti Shupavu Mentors have glowing reports about about working with Theresia:
Chonge:  "I felt like I had both a coworker and a friend. Through working with Theresia I have learned a lot – she is so punctual, creative, and organized in everything she does, and she loves her Scholars so much."
Scholastica:  "I saw when I visited her classes that she knows how to engage her Scholars in every lesson and this makes her maintain the number of Scholars without any drop outs. This shows how much she wants to make changes in many girls lives."
Rachel:  "Theresia is a person who knows how to plan and do every task she is assigned to do on time. She is someone who helps in everything that you need without being asked. She is always there to give us direction on how to do things."
In Control of her Future
Theresia has long dreamed of becoming a teacher.  Now, with her usual determination and supported by her AfricAid experience and constructive feedback from managers, she is on her way to fulfilling this dream.  Theresia has begun the next chapter of her life as a student at Tumaini Makumira University, where for the next 3 years she will pursue a bachelor's degree in education.  She is specifically interested in teaching Swahili and continuing to work with girls. Theresia often mentions how much she does not appreciate uncommitted teachers.  She believes a teacher's commitment has a direct and positive impact on a student's success.  Theresia also plans to continue volunteering with AfricAid by visiting Binti Shupavu classes in her free time.
We have no doubt that Theresia will be 100% committed  to her students and continue to positively impact many young people who are fortunate enough to have her as their teacher and mentor!  We know that Theresia will continue to make the most of her second chance.  Indeed, she already has.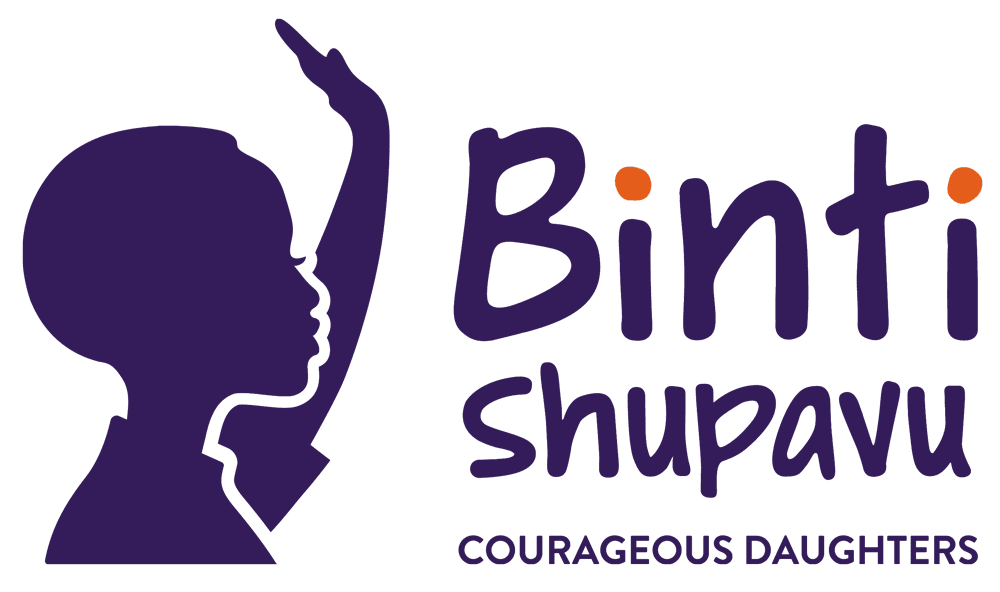 Binti Shupavu is a four-year life skills course for lower secondary school girls covering topics such as study skills, personal leadership, health and self-confidence with the goal of increasing graduation rates for vulnerable girls.
[vc_row row_type="row" text_align="left" css_animation=""][vc_column][ult_buttons btn_title="Donate Now" btn_link="url:http%3A%2F%2Fafricaid.org%2Fdonate||target:%20_blank|" btn_align="ubtn-right" btn_size="ubtn-custom" btn_width="250″ btn_height="30″ btn_padding_left="10″ btn_padding_top="10″ btn_bg_color="#ffffff" btn_hover="ubtn-top-bg" btn_bg_color_hover="#ffce5b" icon_size="32″ btn_icon_pos="ubtn-sep-icon-at-left" btn_border_style="solid" btn_color_border="#bf2026″ btn_border_size="3″ btn_radius="3″ btn_font_size="25″][/vc_column][/vc_row]