Google "Trailblazer" and you will find this definition:  A trailblazer is a pioneer, somebody who's willing to take risks and go on a path that isn't already there.  They blaze a trail and leave a path for others.
In 2011, 75 girls joined the fledgling Kisa Project at several secondary schools in Northern Tanzania.  They put their faith in this two-year leadership program, believing that it would help set them on a path to achieve their potential.  Since then, over 4,000 young women from 25 schools have graduated from Kisa, gaining the life changing benefits of the program.
Today, four of the graduates from the 2011-13 Kisa class are in leadership and/or management positions at Girls Livelihood and Mentorship Initiative.  GLAMI oversees the Kisa Project and its sister program, Binti Shupavu, which teaches life skills to lower secondary school girls. These four women have been consistently promoted and are truly the trailblazers for the organization!  Two-thirds of GLAMI staff members, primarily serving in Kisa or Binti Mentor roles, are also Kisa alumnae.
In this blog, we invited the four Kisa alumnae from this class who have stayed so closely connected to the organization to provide their thoughts on how Kisa helped them reach their goals.  And, to share advice with girls who are thinking about joining Kisa today.
---
Mary Maika
Arusha Secondary School
Kisa Mentor
Binti Shupavu Assistant Project Manager
Kisa opened my eyes to grabbing opportunities.  At the end of the day, it made me feel part of the solution.  It reminded me to be of service to others, but also that I need others to help me grow!
I was so happy to have the opportunity to join GLAMI as a Kisa Mentor.  I knew I was being a role model, a guider and supporter, a cheerleader, and a big sister to the girls I was mentoring.  In this role, I learned from them and as we shared our knowledge, we all grew together.  I have kept in contact with many of my Scholars and I am so proud of how far they have reached!  They are inspirational in society.
I would tell a girl to take one step at a time everyday and to be proud of herself for being brave to want to better herself and her community.  Each and every moment spent in Kisa classes and activities will be fruitful if put into action with discipline and consistency.
Mary shares her pride in watching a Binti Shupavu Scholar advance to become a Kisa Scholar.
Eliakunda Kaaya
Enaboishu Secondary School
Kisa Mentor
CEO, Her Journey to School
Being trained as a leader has been a reward both to me as an individual and as a community member.  I believe having a mentor made it easier for me to work on my goals.  I had a person to hold me accountable for what I committed to achieve.
Kisa changed my life and transforms the lives of girls who want to make a difference in their communities.  I am proud that I have been able to give back to my community through my own local NGO, which supports girls and women in rural communities who face challenges in obtaining an education.
Ellie has had a tremendous chapter in her career working for GLAMI.  This includes meeting Michelle Obama in October, 2018.  Ellie's stories.
Salma Omary
Arusha Secondary School
Binti Shupavu Mentor
Bookkeeper
Administrative Manager
Kisa will always be my champion.  Kisa has helped me to be resilient, consistent, and strong.  It would through Kisa that I learned how to set goals.  Kisa prepared me to be a Binti Shupavu Mentor.  From shy me to standing in front of more than 40 Binti Scholars from Form One to Form Four.  The "Leadership Immersion" experience (the precursor to the 2 Day Challenge) prepared me to deliver the best lessons to my mentees.
Girls, welcome to the knowledge hub!  There is so much to learn, explore, and experience as a Kisa Scholar.  There are so many opportunities to showcase your talents and abilities.  Kisa is the platform we all need.
I am grateful for the knowledge and experience we had as Kisa Scholars and the exposure that I am still receiving as a Kisa Alumna.
Magdalena Kitinya
Edmund Rice Secondary School
Kisa Mentor
Kisa Project Assistant Project Manager
Kisa taught me to be resilient while facing adversity.  For instance, I sold second hand clothes in order to earn an income during university. I was able to meet my daily needs, including my school supplies.
A key skill I learned through Kisa was facilitation.  Kisa molded me into an excellent facilitator!  I am able to engage with and deliver my intended message to any audience.  I know this because I have received great feedback.
In Tanzania we have a saying "mtoto wa mwenzio ni mwanao," which means we are all responsible for each other's children.  Kisa has been a family where I have been groomed and polished into a wonderful leader with the ability to serve others and care for the world.
Through Kisa, you will develop good habits and goals that will add value to your life journey.  Kisa is a major platform for girls to contribute to solving global challenges.  You will become part of the change in your community, and fulfill your goals.
---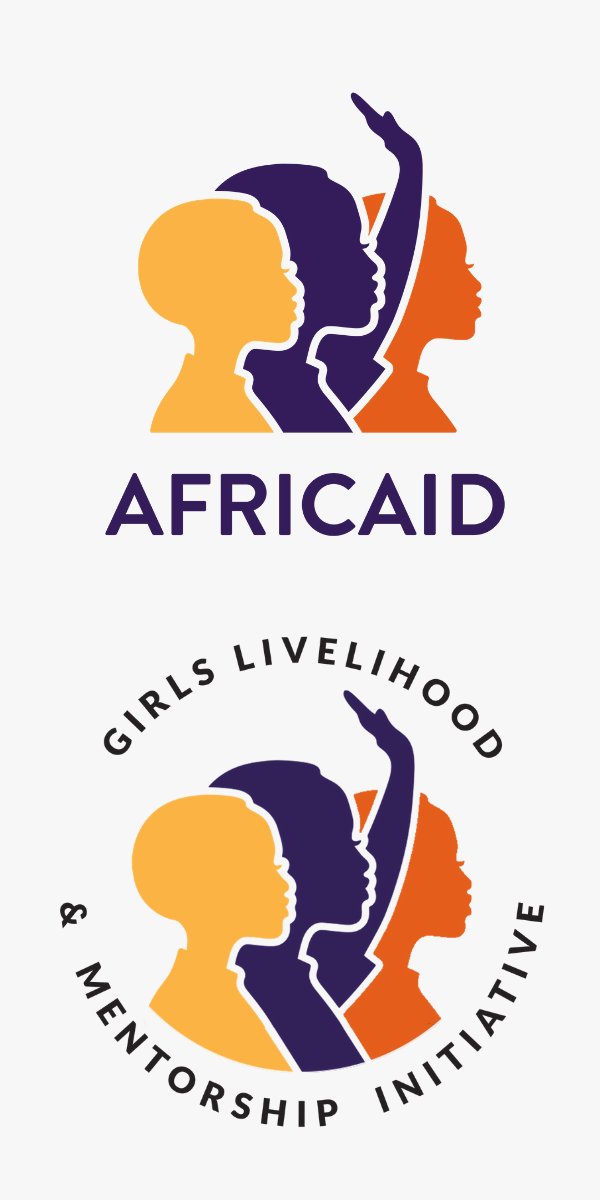 AfricAid works to improve the standing of women in society through robust, locally-led mentorship initiatives that cultivate confidence, improve academic and health outcomes, and promote socially-responsible leadership skills. In close partnership with our sister organization, GLAMI (Girls Livelihood and Mentorship Initiative), we support mentorship opportunities that help secondary school girls in Tanzania complete their education, develop into confident leaders, and transform their own lives and their communities.