The 2 Day Challenge has been a key part of a Kisa Scholar's experience almost since the program began over 10 years ago.  During this capstone community service activity for the Kisa Project, the Scholars synthesize all that they have learned, putting to practical use the skills they have gained in the two-year leadership program.  These new abilities include community assessment, project planning and organization, budgeting, and communication.  This is when they have the opportunity to demonstrate to the community at large that they have become leaders!
As the Girls Livelihood and Mentorship Initiative (GLAMI) has grown and learned what works best in and out of the classroom, the 2 Day Challenge has also evolved. Now, Year Two Scholars fan out into their communities to tackle a wide variety of projects they have identified.  These hands-on activities often take place at nearby primary and secondary schools and hospitals.  The girls have repaired roads and planted trees – they are not afraid to get their hands dirty!  Year One Scholars will work on projects right in their own school environments next quarter (stay tuned!). 
The Arusha office of GLAMI supports 9 Partner Schools with the Kisa Project.  At each school, the Year Two Kisa class divides itself into three groups of about 10 Scholars.  The girls even choose a special name for their group, which clearly shows how they feel about themselves and their contribution (e.g. "Queen Galaxy," "The Smarties," "Women of Wisdom," "Winners," "Wings Scholars," "Blessed Ones").  Kisa Mentor, Ellie Kaaya, says "One of my favorite parts of the girls' discussion is when they name their group!"  Some groups also give their projects slogans:  "Mind Investment," (educational murals at a primary school) "Better Protection for Increased Production," (farming) and "Employment at your Hands" (youth entrepreneurship).  
Propelled by confidence gained in Kisa, they plan the steps for their projects, and head out to make a difference.  The Moshi office of GLAMI supports 15 more Kisa Partner Schools, so with over 70 2 Day Challenge projects planned for 2021 involving 1,018 Year Two Kisa Scholars, that's a big difference!  
Mwandet Secondary:  One School's Experience with the 2 Day Challenge
Ellie is proud to share more about what the Scholars from Mwandet Secondary School undertook this Spring.  These are great examples of how one project can actually lead to solving a bigger problem.
Renovation of a Water Tap
The group called Queen Galaxy realized that there was a problem with the public water area close to their school.  Villagers come to this water tap with their horses, and it becomes very muddy, especially during the rainy season.  Women who come to gather water here had been falling.  The girls renovated this space, allowing water to drain without creating a muddy mess.
"It is inspiring to see what a group of young leaders are able to achieve.  One of the girls reached out to me with a clear plan.  I didn't see the challenge myself, and I was so impressed."
[cq_vc_metrocarousel images="11600,11601,11602,11603,11604″ carouselheight="400″][vc_empty_space][vc_row row_type="row" text_align="left" css_animation=""][vc_column][vc_column_text]
Construction of Shelter at Local Clinic
Two groups, Eagles and Miracle, collaborated to address challenges they identified at their local hospital.  They built benches so that patients would have a place to sit while waiting for service.  They noticed that particularly on days when kids are attending clinics and there is an overflow of patients, people have to sit on the ground, out in the sun and the rain.  So, they involved their fellow students and some of the doctors to build a space for people to have shelter and shade.  "The 20 Scholars in this big group had an incredible sense of unity and cooperation, and showed such a high sense of devotion to this project," said Ellie.
Grace, a Scholar from this group said, "It feels incredibly rewarding to imagine that, after we have this project completed, this clinic won't ever be the same again."
"I am so excited that I have been able to commit myself in Kisa for two years, but my favorite part has been setting an example to these communities of what women can achieve through the 2 Day Challenge," added her classmate, Vedastina.
[cq_vc_metrocarousel images="11593,11594,11595,11596,11597″ carouselheight="400″][vc_empty_space][vc_row row_type="row" text_align="left" css_animation=""][vc_column][vc_column_text]
Education about Menstrual Health and Hygiene
The Winner's group showed empathy for younger girls who were getting their period for the first time, without understanding what was happening.  The Kisa Scholars learned of about 30 cases at nearby Mwandet Primary School, where this had happened (note that girls in Africa may also be a bit older than their grade level indicates due to disruptions in their schooling).  They decided to help the girls prepare for this life change and understand that menstruation shouldn't be a reason to miss class by teaching them about menstrual hygiene.  When they realized that most girls cannot afford menstrual pads, they collaborated with their teachers to teach them how to make their own reusable sanitary towels.
"The knowledge our girls gained through this project was great because every girl goes through this and they shouldn't be ashamed.  The girls were so grateful to the Kisa Scholars and their Mentors because they can now stand confidently in society knowing that menstruation is what makes a girl into a strong woman.  They promised to take care of themselves, study hard and reach their goals, and also share with other young girls what they learned." 
Holiness, Project Supervisor and Kisa Alumna*
* Recent Kisa Alumnae assist with the 2 Day Challenge as a volunteer activity.
[cq_vc_metrocarousel images="11605,11606,11607″ carouselheight="800″][vc_empty_space][vc_row row_type="row" text_align="left" css_animation=""][vc_column][vc_column_text]
GLAMI 2 Day Challenge Projects Summary – Arusha, Tanzania Office
This project list demonstrates the broad scope of challenges identified – and the wide variety of solutions developed!  Note there are 15 more Partner Schools supported by GLAMI's office in Moshi, which have a similar array of projects.
Arusha Secondary School:  painted educational murals at Meru Primary School, installed improved water drainage system at Uhuru Primary School
Mringa Secondary School:  constructed of speed bumps near school property, installed directional signage on school grounds, provided hand washing instruction at Enyuwata Primary School
Mlangarini Secondary School:  planted trees and installed school notice board at Burka Estate Primary School, presented about importance of good morals at an urban school, Sinoni Secondary School, installed water tank at Kiserian Secondary School
Mwandet Secondary School:  renovated water tap area in nearby village, constructed benches and shaded area for patients to wait at local clinic, trained younger girls on menstruation and hygiene (including how to make reusable sanitary towels) at nearby Mwandet Primary School
Cornerstone Leadership Academy:  partnering with Builders for Future Africa, a club at their school, constructed a study space, taught entrepreneurial skills (cake baking) to disabled citizens at the Mission Center at Lenjani Village Ngaramtoni, built a school garden and taught girls to make reusable sanitary towels at Lengijave Secondary School
Enaboishu Secondary School:  planted flowers/trees and cleaned around the school's main courtyard, repaired a section of damaged road, provided environmental conservation education and cleaned wards at Levolosi hospital
[cq_vc_metrocarousel images="11615,11616,11618,11617″ carouselheight="800″][vc_empty_space][vc_row row_type="row" text_align="left" css_animation=""][vc_column][vc_column_text]
Makumira Secondary School: demonstrated to farmers both local and modern ways to protect their crops from monkeys and birds (i.e. scarecrows) and how to increase productivity through crop rotation and greenhouse farming, taught youth entrepreneurship skills (how to make carpets, soap, and paper charcoal) to help them generate income at low cost
Irkisongo Girls Secondary School:  taught skills using "Business Nuts and Bolts" lesson to small entrepreneurs and constructed tables for them, built a bench for people waiting at Monduli bus stop and made "IN and OUT" signs there to prevent accidents, instructed community at Lashaini Village to filter water to make it safe to drink
Maasae Girls School:  Projects TBD
Read about past 2 Day Challenge projects!
---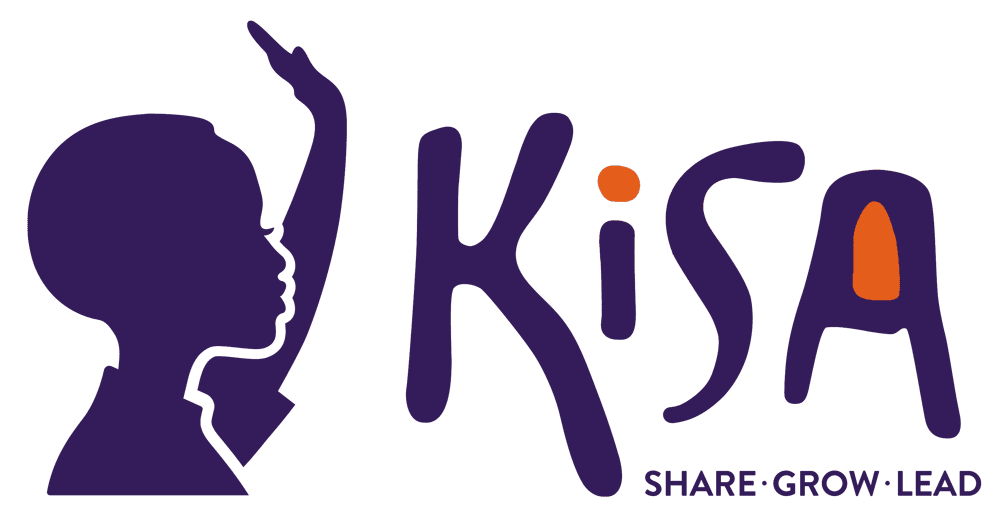 Kisa Project is a two-year leadership course that prepares girls in their last two years of secondary school to attend university and create positive social change in their communities.