Kisa Alumna Florence Thomas John has been a Kisa Mentor in Moshi for six months now.  In 2020, she is leading 164 Kisa Scholars through the after-school leadership program at five secondary schools, including Langasani, Oshara, Mawnzi, Mwangeni, and Machame.  In this second part of an ongoing series of journal type blogs, Florence brings us along on one of her typical days.
---
I have always been delighted at the prospect of a new day, a fresh try, one more start, with perhaps a bit of magic waiting somewhere behind the morning.
J.B. Priestley
Every morning, I start with a prayer at 6:30 am and listen to music to help set my thoughts and intentions for the day. I prepare my breakfast and sometimes a snack for my lunch. Before I leave the house around 8:20am, I do my home chores, iron my clothes, and shower.
Usually, it takes about 15-20 minutes to get from my house to the office on a crowded daladala. A daladala is a type of public transportation that fits about 20 people in a van-sized vehicle. When I arrive at work, I check my to-do list, which motivates me to stay on task throughout the day and week.
Then I check my emails (this is how I received the request for this blog) and after, I log onto Salesforce to fill in attendance and any notes from class that pertain to a certain Scholar. This is a great tool for communicating information throughout the organization.  For instance, my manager can log in to read these notes and provide advice.
Each morning, we have a team meeting at 9:30am where we share our class updates and personal successes and challenges, but most importantly, the way forward for every situation that we discuss. I use the remainder of the time in the morning to prepare for my classes.  I discuss with my colleagues what I can do to make lessons more interactive or decide which Scholars I need to have one-on-one sessions with.  On Mondays, I always try to plan ahead for the whole week.
When it is lunchtime at 12:40pm, I sometimes go with a group of other Mentors to get lunch from outside of the office. But, on Monday and Wednesday, I have to leave early so I will have my lunch from the office canteen. There is hot lunch served at the Kili Hub, where our office is, which includes noodles, meat or chicken, and fruit.
Then it is time to head to the Kisa Project Partner School.  Long rides are 1 ½ to two hours for schools which are far from town, while closer schools are 30 minutes to one-hour drive.  Asantaeli is our long-time driver and he plays a mix of songs based on what we say we like. Or he will just let us take a nap in the car on the ride to our classes.  If I think I will fall asleep, I make sure to bring water with me or some candy to give me the energy I need for class. The great thing about riding to classes is that I am never alone.  I have other Mentors to sing along to songs with, to tell stories, or to enjoy the view with.
See a picture of Asantaeli and read more about the Mentors' daily commute.
"Waooooh!  Here she comes!  We are happy to see you!" We have arrived and are greeted by the Scholars.  After the long ride, I love seeing the Scholars' smiles as they watch the car approach or through the school windows.  The teachers also greet us with the same excitement and it motivates me to know that we have the strong support of the teachers.
The sessions I teach are two hours long and go from 3-5:00 pm. The way I teach, we have time for group discussions, games, and reflections based on the information that they just received.  Fully absorbing what they have learned in the lesson and how they will apply it to their life is very important.
At the end of the lesson, I encourage the Scholars to share what they have learned with the rest of the class, which helps them to gain more confidence, public speaking skills, and strengthen their English. Before the class is over, I sometimes reward the Scholars with a short video or music of their choice.  Depending on the topic, the Scholars somedays prefer to use the remaining time to have discussions or to have one-on-one time with me.
Agape, one of my Scholars at Msangeni, told me "I loved today's lesson where I learned how to write my vision statement.  Now that I know, I will share it with my fellows who are not Kisa Scholars."
Maureen, a Kisa Scholar from Oshara, said "Today's lesson was great.  We went outside the classroom and the games we had as a team made me more active and creative.  Now, I know the importance of team building and how to work in a team."
After the class, we make the long trek back to the office and, again, I am so glad I am not alone.  I decompress by reflecting with the other Mentors about my session.  We help each other figure out other ways to support the Scholars and think of new ways to engage them.
Most times I arrive home around 6:00 pm in the evening, but sometimes not until 7:20pm.  That's an 11 hour day – whew!  But, there is magic in being a Kisa Mentor that makes this all worth it. I love knowing that I get the chance to spend time with these young bold, brave, and beautiful girls with big dreams. This makes me feel proud and alive.
Read Florence's first blog, in which she describes her expectations as she begins her new job as a Kisa Mentor.
Read another "Day in the Life" story of a Kisa Mentor, Verynice Kirumu.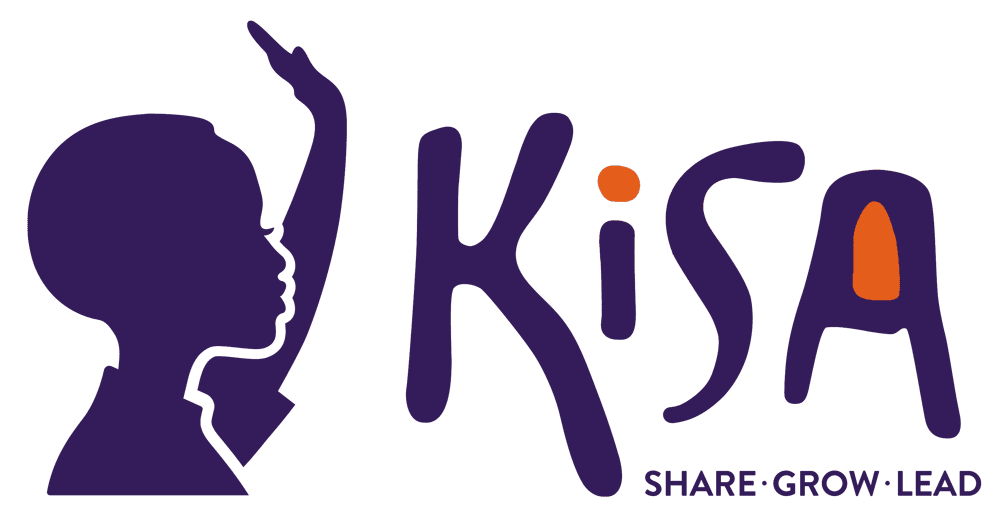 Kisa Project is a two-year leadership course that prepares girls in their last two years of secondary school to attend university and create positive social change in their communities.