The first ever Kisa Class of 2010-12 – Where are they now?
Ten years ago, a group of 21 girls at two secondary schools in Arusha and Monduli, Tanzania embarked on a life changing journey.  They took a leap and joined a new extra-curricular program at their schools called Kisa Project.
Kisa was an initiative of an organization, Daring Girls (formerly AfricAid), that initially provided scholarships for girls to attend school in Tanzania.  It became clear that girls needed something more, something different, something they did not get in their regular classroom, in order to gain the confidence and skills they needed to truly thrive.  The two-year leadership course has since expanded to 25 Partner Schools in Northern Tanzania and, with the guidance of a staff of 12 professionally trained Mentors, serves over 2,500 young women each year.
Founder and now Board Member of Daring Girls (formerly AfricAid), Ashley Shuyler Carter, reminisced, "It's hard to believe it's been 10 years since our first Kisa Scholars showed up to their first Kisa classes!  They demonstrated brilliance and creativity in sharing their dreams for the future.  They were compassionate about others, sharing their hopes for their ability to give back to their communities, and they were vulnerable as they shared their own personal challenges. I'm not surprised at all by what they have now accomplished in the years that have passed."

Two of these first Kisa Scholars, Chausiku Mkuya and Subira Manyama, are now in management with Girls Livelihood and Mentorship Initiative (GLAMI, formerly AfricAid TZ). They run the Arusha office of GLAMI's Binti Shupavu, which is a life skills program aimed at lower secondary school girls (some proceed on to participate in Kisa).  Chausiku and Subira set out to find all their Kisa classmates and learn what they have been up to this last decade and how Kisa impacted them.  They would like to introduce some of these self-assured and accomplished women.
But, first, a few general observations.
19 out of 21 Kisa Alumnae responded to the outreach. This shows a real loyalty toward the program and a feeling of community among them.
18 indicated that they had earned a university degree. Accounting, finance, economics, procurement/logistics, and education were the most popular majors.  There is also a Water Resources and Irrigation Engineer and an alumna who is currently in China pursuing a degree in pharmaceutical sciences/bioengineering. Exposure to professional guest speakers was formative in choosing careers.
Redempta Martin, the lawyer in the group, says "I was very inspired seeing other female lawyers during Career Day."
The Kisa Curriculum includes communication, teamwork, budgeting, and planning. This lends itself to entrepreneurship and this first class is no exception.  10 of 19 reported that they had started their own businesses.  There are four who design and make clothing/shoes, plus owners of a hair salon, bakery, daycare, and a bar.  One imports goods that are in demand from China to Tanzania.
Mariam Kassim, who now owns her own hair salon, confides "I was among those students who couldn't stand in front of people and say something.  Through Kisa, I was able to go outside my comfort zone and gain confidence.  In university, people were so amazed with my presentation skills."
The concept of giving back to their community also has stayed with these young leaders. They continue to mentor other students and organize events to raise money for orphans.
Nice Kahembe, who is a Tutorial Assistant at Mzumbe University, shares, "I have been able to inspire my students, as I was inspired by my Kisa Mentor.  Kisa gave me not only the right tools that helped me to reach my goals, but shaped me to be optimistic and live well with others."
Elizabeth L. David
Businesswoman, Dar es Salaam
I hold a bachelor's degree in procurement and logistics from the Institute of Accountancy in Arusha.  Currently, I own a bespoke women's clothing brand known as "Lavendar by Liz."  Through the Kisa trainings, I became confident and a role model to other girls.  Joining the Kisa Project is the best decision a girl can make since all the lessons taught are applicable to our day-to-day actitivies.
Grace Lyimo
Office Administrator, Dar es Salaam
I hold a postgraduate degree in procurement and logistics from the National Institute of Transportation.  Through Kisa, I learned about goal setting, which helped me to set realistic goals and create possible strategies to accomplish them.  Currently, I work with other close friends to organize charity events to support orphans.  My advice to current Kisa Scholars: It starts with you to make positive changes in your community.
Neema Metili
Self-employed, Arusha
I hold a bachelor's degree in accounting and commerce.  I lots my job due to COVID-19, so I decided to venture into business and opened a bar.  It feels great to be your own boss.  Kisa opened my mind to see everything ahead of me as an opportunity to benefit from financially or knowledge-wise. I would tell girls today to grab everything that comes your way.  When you do something, give it your very best.  Push yourself to miles you never thought you would go and always dare to try.  Kisa will give you the courage.
Christina Nassary
Primary School Teacher, Mother's Mercy Primary School, Arusha
I am grateful for the opportunity to participate in the Kisa Poject because it taught me the importance of giving back to the community.  Because of the leadership skills I acquired from Kisa, I opened my own daycare, Goodhope Daycare Children's Centre, in Tengeru, Arusha.  I advise girls who are in the Kisa Project now to know that women are capable of doing great things, so they shouldn't lose hope.
Would you like to meet more outstanding alumnae?
Follow AfricAid on Instagram!
This holiday, we're doing "12 Days of Kisa Grads!"
Subira feels that Kisa changed her life.  "Kisa shaped me into a well-rounded individual who lives with passion and dedication.  It created within me a spirit or hard work and thrift, hence inspiring younger women toward success in life.  The time has come for them to aim for the top."
Chausiku sums it up, "Our Kisa Mentor exposed us to many things that inspired me to do more and become more every day."
Clearly, it worked!
---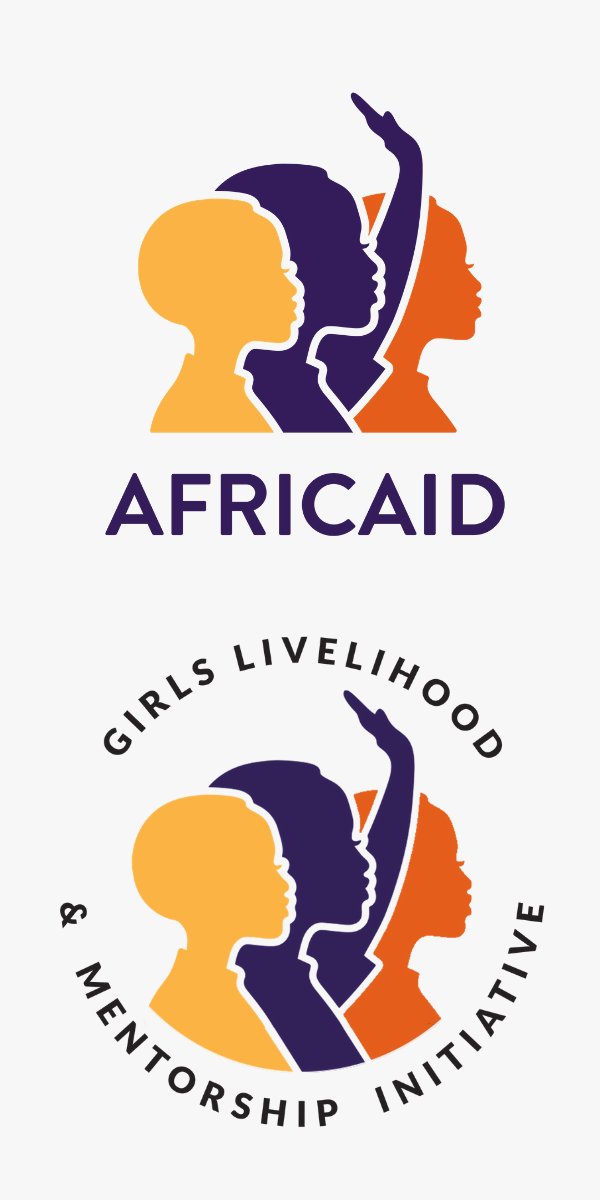 AfricAid works to improve the standing of women in society through robust, locally-led mentorship initiatives that cultivate confidence, improve academic and health outcomes, and promote socially-responsible leadership skills. In close partnership with our sister organization, GLAMI (Girls Livelihood and Mentorship Initiative), we support mentorship opportunities that help secondary school girls in Tanzania complete their education, develop into confident leaders, and transform their own lives and their communities.
You can give a girl the gift of a Kisa experience!
Who knows who she will become?
[vc_row row_type="row" text_align="left" css_animation=""][vc_column][vc_empty_space height="16px"][ult_buttons btn_title="Donate Now" btn_link="url:http%3A%2F%2Fafricaid.org%2Fdonate||target:%20_blank|" btn_align="ubtn-center" btn_size="ubtn-custom" btn_width="250″ btn_height="30″ btn_padding_left="10″ btn_padding_top="10″ btn_title_color="#ffffff" btn_bg_color="#331c59″ btn_bg_color_hover="#e45d1b" btn_title_color_hover="#fab344″ icon_size="32″ btn_icon_pos="ubtn-sep-icon-at-left" btn_font_size="24″][/vc_column][/vc_row][vc_row row_type="row" text_align="left" css_animation=""][vc_column][vc_column_text]