"Kisa created a passion for working with young women and girls.  It opened my eyes to the importance of giving back to my community in my own small and different way.  I don't have to be a public figure or someone in the government to do that. I love being a role model and part of the story in a girl's leadership journey."  Subira Manyama
Let me introduce my friend, colleague, and personal mentor here at AfricAid's Moshi office, Subira Manyama.  Subira was a Kisa Scholar herself, and is now a Kisa Alumna and Mentor.  She is a wonderful example to others, since every day she combines the leadership skills she acquired from Kisa with the experience she gained at university and work to give back to her community.
Subira's connection with AfricAid started in 2010 when she was a member of the very first class of 22 Kisa Scholars at Arusha Secondary School.  Anande and Esther, two women who also have a long-term connection with AfricAid, were her Mentors.  Subira enjoyed all the lessons during Kisa classes and, even after so many years, remembers her favorite class, which was about "Mandela Leadership Principles." She implemented the lessons back then and still uses them today in her life and work.  Subira says, "Kisa emboldened my public speaking skills.  It does not matter how people label us, we still have to lift our voices to change the status quo."
After completing two years of Kisa, Subira conducted her "leadership immersion" for two months at her home as a first step in her journey of giving back to her community. (This was a capstone exercise that was the precursor to the 2 Day Challenge.)  She gathered a group of teenage mothers and girls who had completed Form Four in school and taught them topics from the Kisa Curriculum, focusing on practical lessons about budgeting and saving. Subira explains her very specific and realistic reasons for choosing that group and topic:
"I saw many girls live a difficult life after getting pregnant at an early age. Teaching them about making a budget and saving is so helpful in planning their life and taking care of their unborn child and infant."
In 2012, Subira went to the Tumaini University for her higher education, earning a bachelor of science in Tourism and Hospitality in 2015. After completing her degree, she worked with the solar power company, Zola, for about 18 months as a customer care representative.  In this job, she gained experience interacting with people in various roles, improving her communication skills and networking.
In January 2017, Subira joined the AfricAid team in the Kilimanjaro office as a Kisa Mentor. Between her office tasks, preparing for class, commuting long distances to schools and delivering content in an engaging way to her Scholars, Subira puts in long, full days.  She is proud of her Scholars (this year, she has 182 of them), knows them all by name and keeps in touch with them even after they completed the Kisa Project. It is clear to all of us that she finds the work enjoyable and incredibly fulfilling:
"Being able to mentor girls helps me give back to the community. I like to see changes in the world and I believe in the power of the Kisa Scholar to change the world.  Kisa gives room for girls to grow. It is an opportunity for us to grow together."
Subira likes talking to people, and likes taking people under her wing. In the office everyone calls her "Bibi," which means grandmother, because she is wise and looks out for the rest of us. It means that we respect her and her experience. This can be seen especially with visitors and new staff members.  She likes to help people adjust to their new workplace.
"Subira seems to know about most things that are happening and is happy to share. When I first started at AfricAid, she was so helpful in orientating me to the new environment. I was new to Moshi and knew no one. From then on if I had any questions about local culture or what is happening in the office, Subira was the "go to" person for me," says Pamela, our AVI volunteer from Australia.
I think Subira is one cool lady.  She always remains calm no matter what is happening, and is soft spoken. The name Subira means something like "patience" and she lives up to her name.  For example, in the months leading up to Career Day, she organized all the different working groups to put on the biggest and most successful event yet in the Kilimanjaro Region in October, 2018.
Outside of work, Subira likes reading books, searching for things on the internet, being with her young son, cooking and playing host to visitors. She likes creative challenges, such as designing her own clothes, and when AfricAid created a new logo earlier this year, she was a member of the task force and enjoyed expressing her design opinions.  Subira likes walking in a quiet place such as a water spring, especially when she wants to concentrate on serious matters.  Other times, she is more social and she loves to invite people to her place, cook for them and watch movies together.
Subira would like to continue her career in the Monitoring and Evaluation field, researching about women's challenges and focusing on the success of Kisa Alumnae.  Therefore, she is taking classes to pursue a masters of arts in M&E from Open University. Studying while working seems to be difficult for many people to balance, but for her, it is different.
"Studying while working is not easy, but my Kisa experience helped me to know how to prioritize things.  This makes everything go in a smooth way and helps me to do all things at once."
I so appreciate my friend, colleague and mentor, Bibi!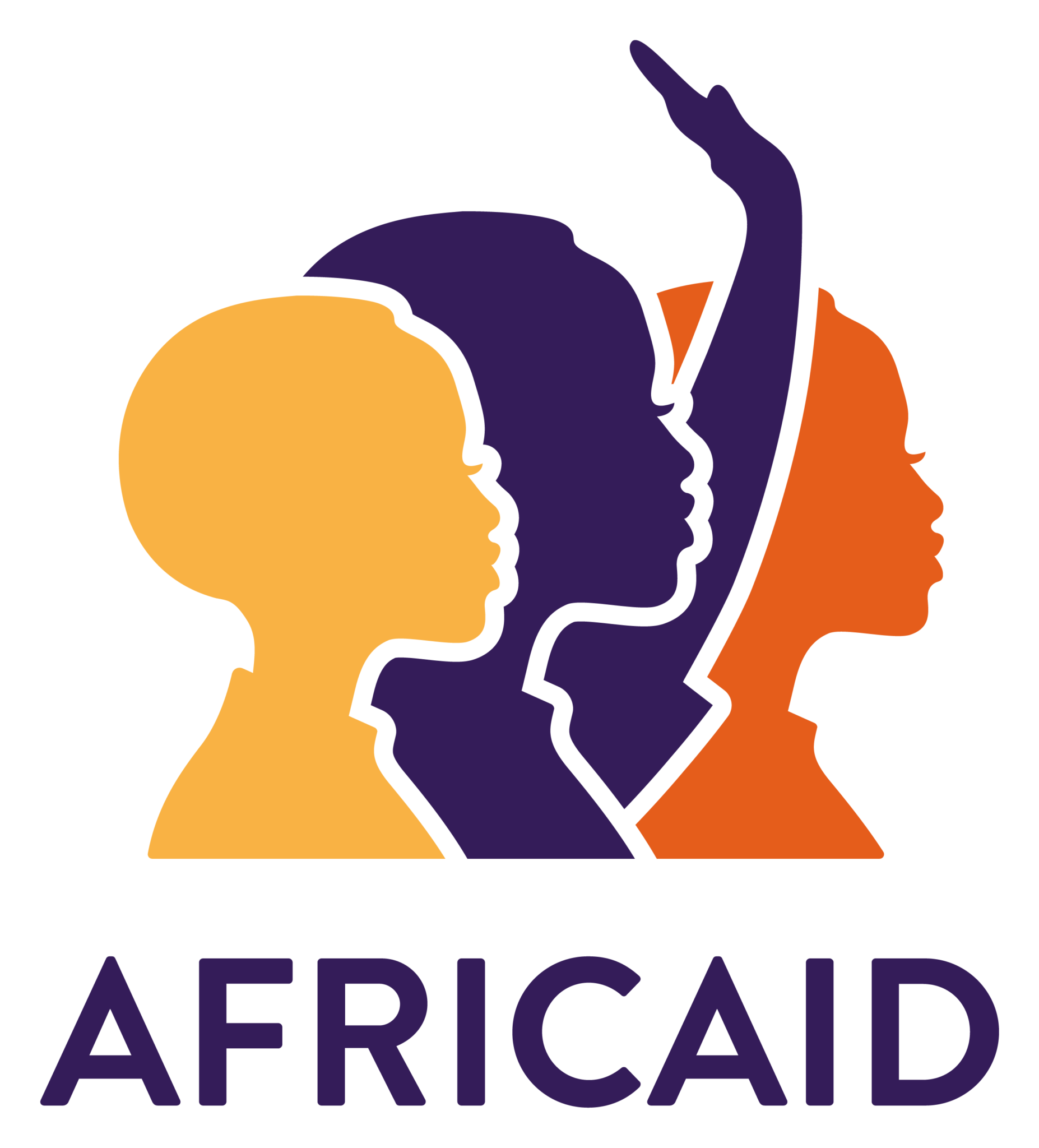 AfricAid mentors secondary school girls in Tanzania to complete their education, develop into confident leaders, and transform their own lives and their communities.  We equip girls to overcome challenges and reach their full potential because educated girls create lasting positive change.  The outcome is proactive, resilient, and socially-responsible girls who secure better jobs, raise healthier families and increase the standing of women in society.
Would you like to give promising young Tanzanian women the chance to have a supportive Mentor like Subira?
[vc_row row_type="row" text_align="left" css_animation=""][vc_column][ult_buttons btn_title="Donate Now" btn_link="url:http%3A%2F%2Fafricaid.org%2Fdonate||target:%20_blank|" btn_align="ubtn-right" btn_size="ubtn-custom" btn_width="250″ btn_height="30″ btn_padding_left="10″ btn_padding_top="10″ btn_bg_color="#ffffff" btn_hover="ubtn-top-bg" btn_bg_color_hover="#ffce5b" icon_size="32″ btn_icon_pos="ubtn-sep-icon-at-left" btn_border_style="solid" btn_color_border="#bf2026″ btn_border_size="3″ btn_radius="3″ btn_font_size="25″][/vc_column][/vc_row]