"I believe that most successful women in the world started from the bottom and rose to the top.  This gave me hope that one day I would get to where I wanted to be."
Sarafina Kifaru, Kisa Alumna, Binti Shupavu Mentor, Kisa Mentor
AfricAid's Mentors are well equipped to teach resilience because they too are resilient.  They have overcome many obstacles typical of young Tanzanian women to become professions and role models.  They can relate to their Binti Shupavu and Kisa Scholars and inspire them to dream and have hope because they have dreamed and have hope.
Kisa Mentor, Agatha Chaima, brings us this story of her friend and colleague, Sarafina Kifaru.
Sarafina, who goes by Sara, is the youngest of four children.  They were brought of up by their mother and stepfather, who are farmers in Songea, which is in the far southern part of Tanzania. They are members of the Ngoni tribe.
Sara is the only child in her family, and indeed the only from her community, who attained a university level education.  She earned a bachelor of arts in economics from University of Dodoma in 2017.  She pursued her dream with determination and focus.  And, her educational career is not complete.  She is currently enrolled in Open University of Tanzania for a masters in monitoring and evaluation.
What is Monitoring and Evaluation?
Sara began her leadership journey at Ruvuma Secondary School, where she was head girl.  Most of the time, relatives and neighbors discouraged her, saying that she would not go far.  Despite these demoralizing remarks, she finished her Ordinary Level schooling with strong marks on her exams.  This allowed her to continue Advanced Level at her dream school, Arusha Secondary School with little family support or financial assistance.
Sara went off to boarding school with no pocket money, nothing in hand, and lived far from her family the entire two years without going back home since her parents could not afford the bus fare for her to visit home over the holiday or school breaks.  Songea is about 1,200 kilometers (over 18 hours' drive) from Arusha.
It was really difficult for Sarafina to be so far from her family for so long, but she never gave up.  In fact, because of her long-distance school experience, she adapts well to new environments and makes friends easily.  She surrounds herself with supportive friends, who stick with her through both good times and hard times.
Many of these friends were fellow Kisa Scholars.  Arusha Secondary is where she discovered the Kisa Project and was a Scholar from 2012-14.  She credits the program as the source of her great confidence today.
Throughout secondary school, Sara watched many of her classmates get pregnant and drop out. She wishes that she had the knowledge she now has from Kisa before they became pregnant so she could help them to stay in school.  She says, "Seeing young girls getting married and others being pregnant at a very young age made me work so hard on my studies to set an example to the community."
When Form Six exam results came out, Sara joyfully saw herself going to university because of her good grades.  Her parents were proud and excited too, but their economic situation was not promising.  Sara did not give up and applied for a high-level education loan from the government.  She did not get it.  Her parents worked very hard and managed to pay some of her university expenses.  At the same time, Sara was resourceful in earning an income to support herself.  She believes in having a back up plan, no matter what.  She is a multi-talented person, a hard worker and very creative.  She is a good cook; she knows how to braid hair and make local carpets.  Her personal favorite way to earn additional money is decorating event venues.
Other Mentors' Entrepreneurial Ventures
It's no surprise then, that as a Mentor, she applies her economics and entrepreneurial skills to teach her Scholars.  For instance, she is really an expert in delivering the Kisa Lessons called "Business Nuts and Bolts" and "Budgeting and Saving."  She has a lot of personal experience to make the class more relevant and interesting.  She can even use her own current small business as a case study.  "Phina Fast Food" provides food services at the office and she is always looking to attract more customers.  While she was a Binti Shupavu Mentor, she was awarded a prize for being "most creative" in her classes.  (Mentor Sara is pictured above with some of her Kisa Scholars during their 2 Day Challenge community service project.
Sarafina's Favorite Kisa Lesson to Teach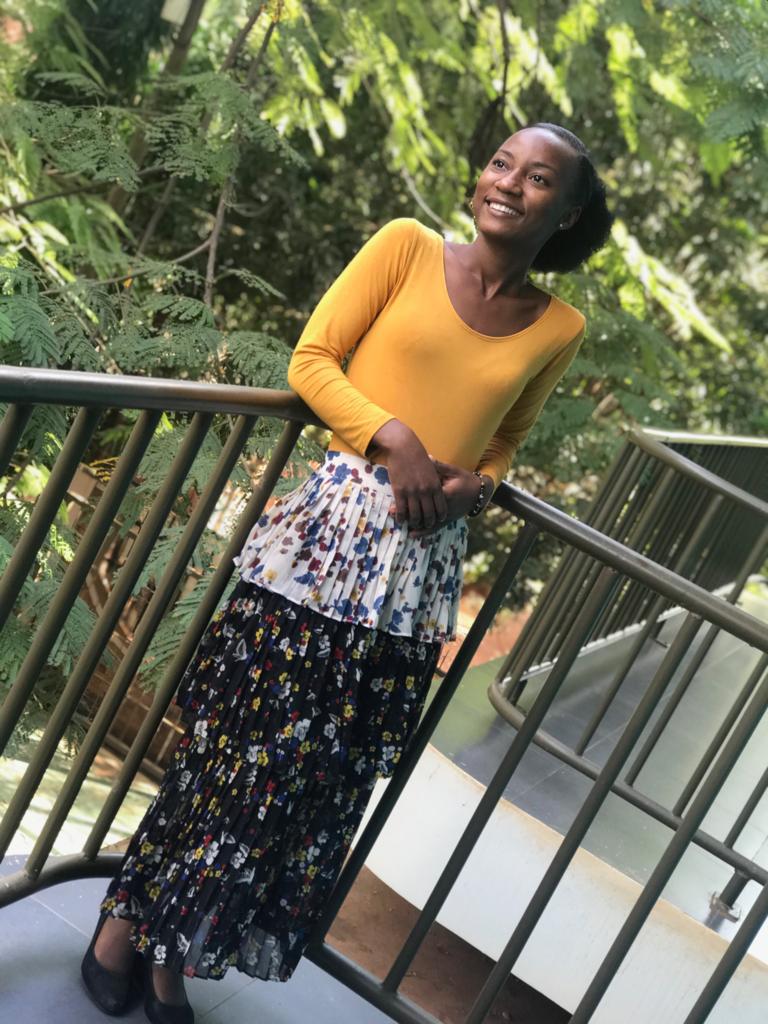 Equipped with a university degree, a position with AfricAid, and several side ventures, Sara now helps support her family back in Songea.   They believed in her and invested in her.
Sara summarizes her path in her own words:
"My dream was to become an economist.  I knew who I was and where I needed to go.  Even though it was a struggle, I never let any opportunity slip away from me. I was informed of the position with Binti Shupavu from AfricAid and applied for it. A few days after attending the Kisa Alumna Job Readiness Workshop, I was selected as a Binti Shupavu Mentor. Just six months later, I was promoted to a Kisa Mentor. Helping young girls reach their dreams has always been my passion. I must say that working with AfricAid is the best thing that has ever happened in my life.
When I look back to where I come from, it really is like a dream to me.  My real-life story acted as a lesson to me and the key message that I got is to never give up, no matter what. Anything is possible and it is a matter of you believing in yourself and just starting to do it. Girls have the power to do anything."
Agatha closes by sharing Sarafina's 3 mottos for success:
Believe you can.
Make it a habit.
Don't worry about being perfect, just keep on trying.
Meet more Binti Shupavu and Kisa Mentors