How GLAMI  further engaged parents of Scholars
during the pandemic.
Tanzanian schools closing during the coronavirus pandemic has given new direction to Girls Livelihood and Mentorship Initiative (GLAMI, formerly AfricAid TZ).  The organization learned: to reach program participants wherever they are (in this case, at home), to focus on the Mentor/Mentee relationship, and to increase involvement of parents.   GLAMI will continue to build on these areas now that the Scholars have returned to school.  Read Managing Director Devotha Mlay's blog on 3 Lessons of COVID-19.
Kisa Project Mentors Chonge Tukwa and Anna Mbaga gathered input from fellow Mentors, parents, and the girls themselves about communicating with families and the support parents gave their daughters during this challenging time.
---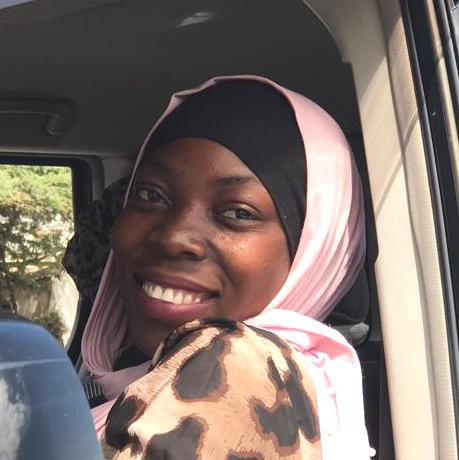 Chonge Tukwa – Kisa Mentor
Becoming more connected with parents have been one of the best experiences during this time.  It has helped me to realize how important it is to involve parents in what we do and has made me see how parents are grateful for us being there for the girls during this period.  I received this message of thanks from one parent:
"I would like to thank you for being with me and my daughter and for the love, care, and support that you have shown during this pandemic until school reopened.  You have been so helpful – you built our faith through inspirational messages and encouragement to our daughter.  Asanteni sana!"
While GLAMI's Binti Shupavu program holds annual Parent Engagement Meetings in order to convince parents and guardians of the importance of girls' education, prior to the pandemic the Kisa Project simply sent a letter to parents informing them of their daughter's participation in the program and generally what it entails.  That all changed during COVID-19 as Mentors had many individual conversations with parents.  These encouraging phone chats and texts reinforced a parent's part in ensuring their girl stayed safe at home, while continuing with her studies.  The communication was a stress reliever for parents and kept them hopeful, while allowing the Mentors to get to know their Scholars on a whole new level.  As Binti Shupavu Mentor, Wivini Mtende, says, "It has helped the girls to a great extent by letting us track them and be aware of their challenges in order to tackle them earlier.  This can be adopted as a habit."
All that has been taking place during this time has made me understand that as parents, friends, and teachers, we all have the responsibility to create a sense of equilibrium to lopsided attitudes and help girls grow up without the constant feeling of being pretty enough.
If it were not for our close contact with parents, we might have left a number of girls behind.  Maybe the girls would not have felt loved and cared for.  Maybe all that we have accomplished in school through mentoring wouldn't matter.  Maybe we have succeeded in conquering the situation through this communication.  We teach in our Kisa and Binti Shupavu lessons that communication is important – it was time to show them in action – and we did.
---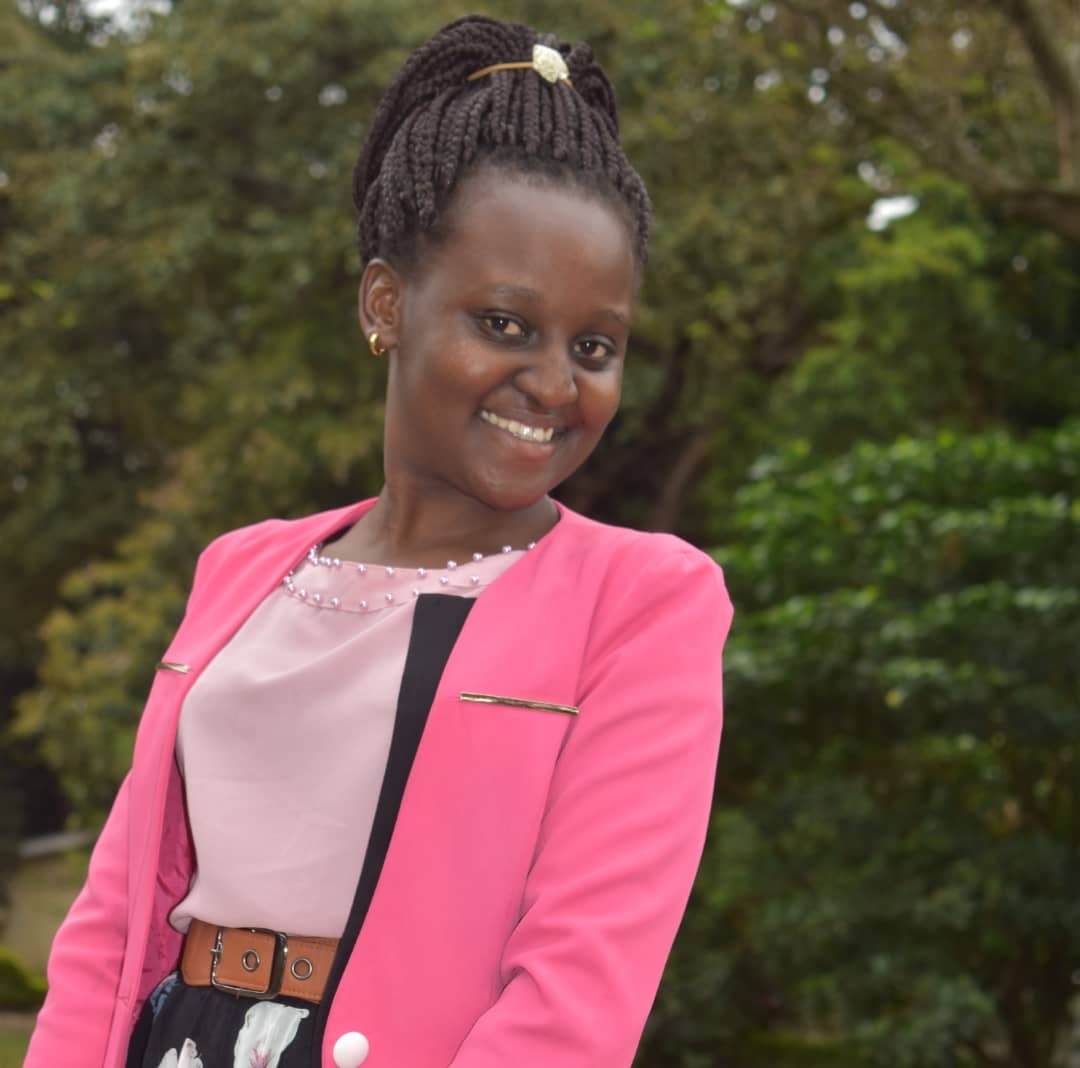 Rachel Banda– Binti Shupavu Mentor
My experience during this time has helped me create a bond with parents and hear from them how they help their children with their education.  It has been a platform for me to learn about the girls' background and see how important it is for me to keep in touch with parents.
When school first closed, I talked to the girls about their concerns about how to keep up with schoolwork at home.  Reminding them of study skills helped them to keep on studying.  I remember sending a text to a parent and following up on the phone to speak to the Scholar.  The Scholar shared that she had been tempted to quit, but the communication that day reminded her of who she is and that she has goals to accomplish.
Here is an example of some positive feedback I received from a parent:
"The communication that you all kept up during this period has been so helpful to my daughter.  She has realized that her teachers (Mentors) are always with her, whether they are in school or not.  It has helped me too as I insisted that she keep on studying at home.  As I received the messages, they served as a reminder of my responsibilities as a parent."
---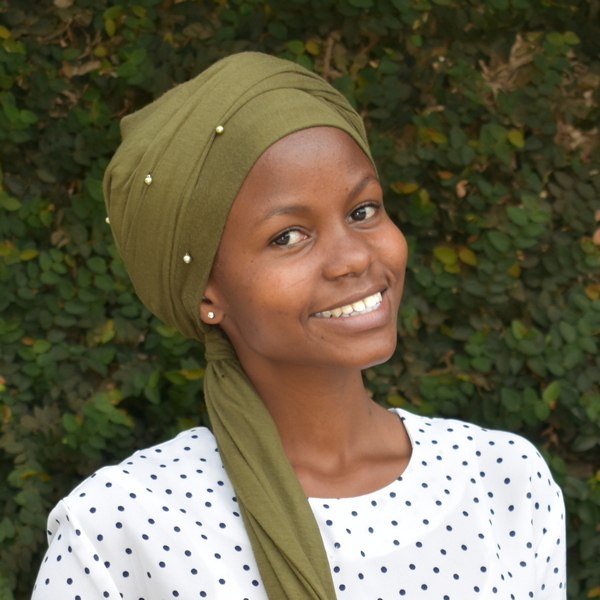 Einoth Justine – Kisa Mentor
Partnering with parents during COVID-19 has been an exciting experience for me, as I have learned a lot as a Mentor and as a person, about effective communication.  It brought me closer to my Scholars and their parents as I have gotten to know more about our Scholars and their lives at home.  It has given me time to think of the other side of life, and become more empathetic to what some girls have been going through mentally.  Some needed academic support or financial support, and some just needed a sister to be close to.  It has been eye opening to see my Scholars in all angles of life.  I would describe this time as us being in the same storm, but in different boats.
---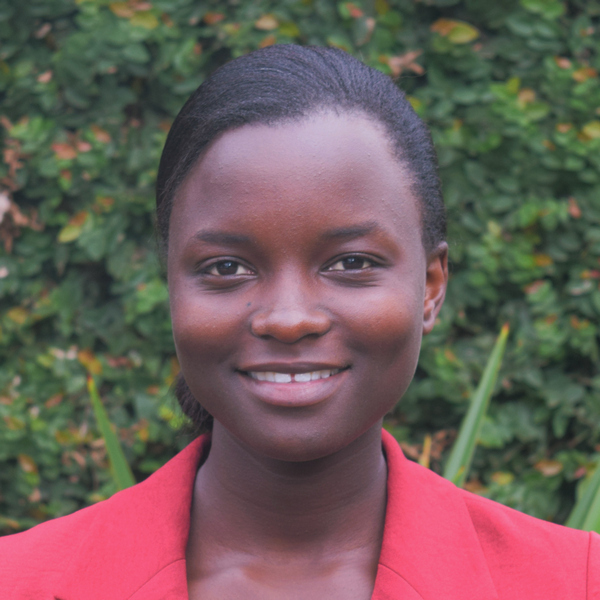 Aikande Muro – Senior Kisa Mentor
This has been an opportunity to help parents understand more about what we do because we usually communicate with them only through letters.  Some of them treated us as the girls' teachers and shared what the girls are going through academically.  In this case, we have tried to link them with the school administration for academic support.
As a Mentor, I had the chance to show the girls and their parents that I am there for them by providing accurate health information – I remember speaking to a parent and she shared how she is keeping her daughter safe by following what we have been sharing in our text messages.
It is also my job to keep everyone motivated and positive about the situation – this too shall pass and all will be well!
Parents shared with us how their girls have been transformed by GLAMI's programs.
"As soon as the government announced the school closure, I started thinking 'when are they going to be reopened?'  because I knew my daughter would not be able to study at home.  After just a few days, she started receiving messages from her Mentor.  These made her stay active until school reopened because they always gave her hope and reminded her of her goals.  I am so grateful for the messages – they have made our job as parents easier."
---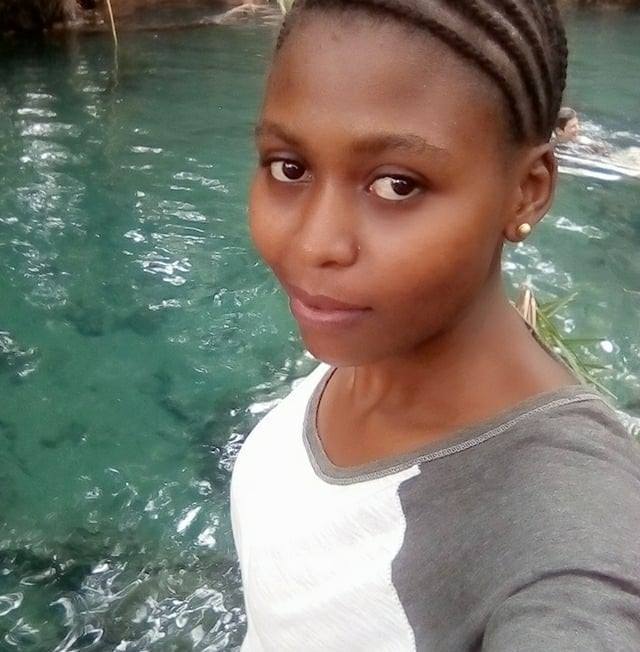 Anna Mbaga – Kisa Mentor
There are countless examples of parents of our Scholars who have supported their girls during these tough moments, while working to provide for their families as a whole.  We recognize and applaud these parents who make their girls courageous, confident, and feel safe emotionally and physically, while allowing them enough time to study.  This includes time for discussions with classmates in WhatsApp groups that have been facilitated by Kisa Mentors.
Nasra, a Kisa Scholar from Magadini Secondary School shares, "I am happy that being at home is not the end of my studies.  My parents help me and my siblings continue learning by buying books and allowing me to use the smartphone for online classes (our tv does not work).  They advise me not to become involved with bad friends who have a negative influence and especially not to begin a sexual relationship – because I have far to go to fulfill my dreams."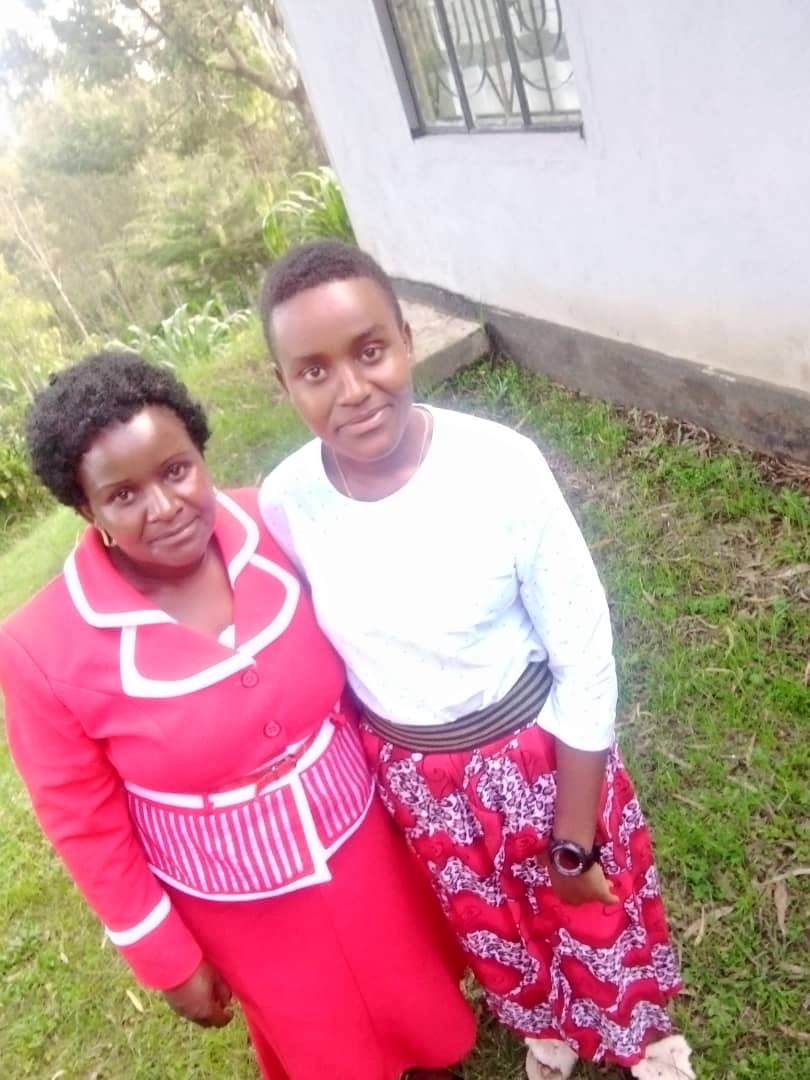 Some students stayed with relatives who live closer to school than their own immediate families.  Hollyness is a Year Two Kisa Scholar at Langasani Secondary School who dreams of being a lawyer to help women and children who are discriminated against in her community.  She was in need of both emotional and material support in order to continue to prepare for national exams while out of school.
"I was stressed about how things are going around the world.  It was time for us to start exams, but we returned home not knowing when things will get better.  I am thankful my aunt and my parents encouraged me to continue with my final exam preparation.  I have been allowed to watch the class lesson that has been broadcast on tv and to join fellow Scholars from different schools online."
Many parents both work long hours every day and are not physically present to remind their daughters of their responsibilities as a girl and as a student.  Emmy, a Year One Kisa Scholar at Oshara Secondary School saw this as her time to practice what she has been learning in Kisa Class about being a responsible leader in her personal life.
"My parents are busy with work and return home late at night.  I only get time with them on weekend days.  I make sure that I do all my home chores so that there is time for studying.  They allowed me to invite my friend so that we can study together."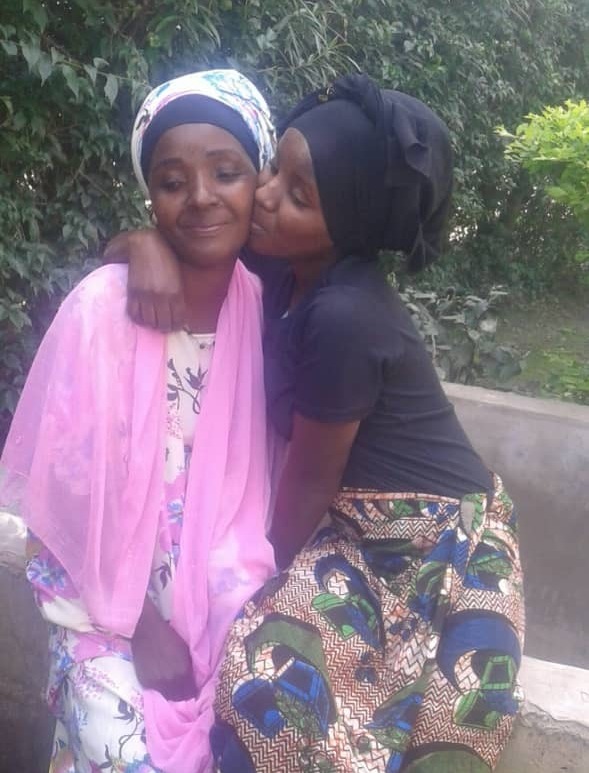 Tanzanian parents, like those everywhere during the pandemic, are simply doing the best they can.  Sometimes providing a listening ear and hug are what are needed most.
"I take time to encourage Yohana to be patient and when she has any need to talk to me so she can feel safe during this hard time."
"I know Tecla has grown up, but she still needs support from me and I have to make sure that she gets it.  I speak with her about how she should take care of herself."
"My daughter Irene always involves me when she faces a challenge that she can't solve."
---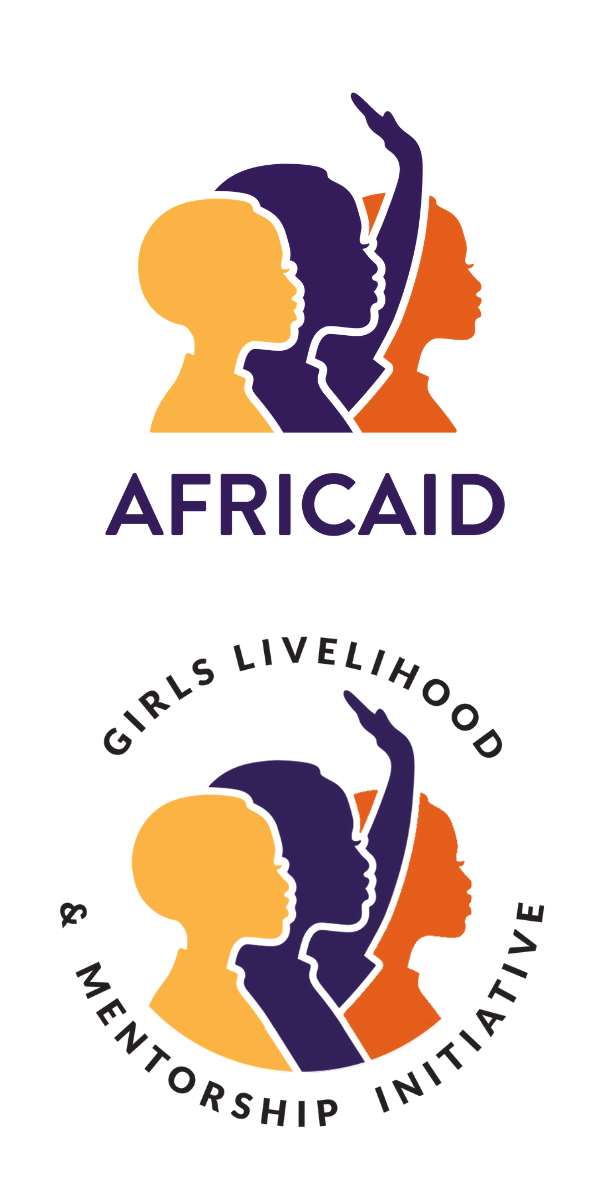 AfricAid mentors secondary school girls in Tanzania to complete their education, develop into confident leaders, and transform their own lives and their communities.  We equip girls to overcome challenges and reach their full potential because educated girls create lasting positive change.  The outcome is proactive, resilient, and socially-responsible girls who secure better jobs, raise healthier families and increase the standing of women in society.
Girls Livelihood and Mentorship Initiative (GLAMI) is AfricAid's program implementation partner in Tanzania.