Denver, Colorado has been Ruth Krebs' home for the past 30 years, but there is no doubt that her heart resides in Africa!  And particularly with causes that empower women and girls.  For nearly 10 years, Ruth has been a steadfast supporter of AfricAid, serving on the Board from 2012-2015 and introducing many new people to our programs through lively house parties.  She was instrumental in supporting the organization as we took major leaps, growing with the Kisa Project in 2010 and expanding with Binti Shupavu in 2017.  We're pleased for the rest of AfricAid's supporters to get to know one of our number one cheerleaders, Ruth.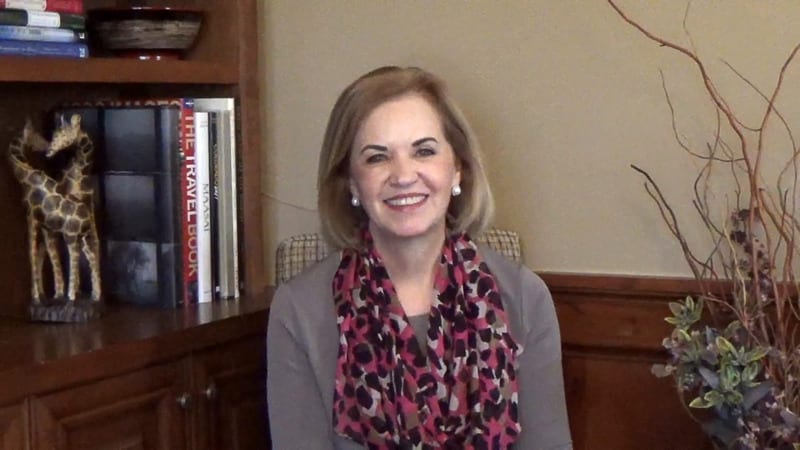 "Ruth has been a dedicated and long-time friend and supporter of AfricAid. She believes passionately in our mission to support girls' education and bring leadership opportunities to women in Tanzania. Ruth was an early advocate and supporter of AfricAid's Kisa Project, bringing the extensive knowledge and experience she gained from her international travels, including to Tanzania, to help with the launch of this important new program.  She has been instrumental in helping to grow the impact of AfricAid, including serving on the Board and advocating in so many arenas for AfricAid's work. We thank her for all she has done on behalf of AfricAid and recognize her for her tireless efforts on behalf of girls and women around the world."   Nina Shuyler, AfricAid Board Member
"Africa has a way of drawing me back."
When I was in 5th grade, we could choose any country in the world to research for a class project.  I chose a country called Tanganyika and it was so far beyond my imagination as a girl from Minnesota.  (Tanganyika and Zanzibar merged in 1964 to become Tanzania.)  When I eventually went there, it felt like home.
My first trip to Africa was in 1989 with my mom, right before I moved to Denver.  Family friends knew a missionary couple, the Simonsons, who lived in Tanzania. Their son had just started a safari company, so we went there with a small group of fellow Minnesotans.  The Simonsons were involved with a school in Arusha for Maasai girls that we visited.  Later, when Nina Shuyler and I started comparing notes, we realized it was the same school that Ashley visited.
I have since been all over Africa – 11 times so far, including back to Tanzania in 2008.  We have plans to visit Ethiopia and Djibouti this fall.  Africa holds magic for me and has a way of drawing me back.
"I smiled back."
I have incredible memories of walking through the Rift Valley, with Dave Simonson (who I would call a modern-day Ernest Hemingway), and with Maasai warriors who would tag along.  I also think often of the natural beauty and the animals in Tanzania that are part of the planet's treasures.  Everything remains as it has been forever.
But, my most impactful experiences were interacting with children.  Back in 1989, many had not seen a camera.  At that magic age of 5 to 10, they still have wonder and believe all is possible.  Kids have to grow up so much faster there, and if they don't get an education, they are robbed of that wonder and opportunities that can move them forward.
When we returned with Peter, my husband, in 2008, we had the opportunity to visit the Maasai girls' school again.  It had expanded quite a bit in two decades.  School was in session, and we were able to listen in on a class.  As I was walking around, I saw some girls outside talking and I introduced myself.  They were mostly shy and hesitant to try out their English.  But one girl, Naomi, reached out and touched my arm and smiled.  I smiled back.  It's surprising how little it really takes to make a meaningful connection.  I learned that she came from a town far away, so she was a boarding student.  She was very worried about her upcoming exams because they were in English.
"The world needs girls like her."
Why focus on women? I get that question a lot. I have always supported women and girls, because in other parts of the world, they have fewer opportunities. When I see the hope and excitement that change brings, that is everything to me. I was lucky. I grew up in a home that valued education and hard work. I was in career fields, like sales, marketing, and management that rewarded me if I worked hard. I have known discrimination, but I have also known the value of a mentor. If I can provide that same value to someone else, I want to do that.
I truly believe that if we educate a girl, we improve her life and the lives around her. The world deserves this. We are missing out on too much brain power that is needed to stop wars, famine, and deaths from preventable diseases. Girls and women can change the world if given a chance.
Through AfricAid, I sponsored a Kisa Scholar named Nengarivo and we enjoyed communicating during the school year, mostly by email.  It is a bit difficult to stay in touch when the girls are not in school because many of the small villages do not have internet.  Nengarivo told me she wants to be a doctor because she wants to help people, especially children, who are suffering from different types of diseases. This is what I mean by the world needing girls like her!

"I see myself as a world citizen."
I have always believed that I should give back.  A contribution, to me, isn't just about money.  When I can give time or passion to a cause that resonates with me, I try to do that too.  Retirement has given me even more time to pursue my passions of writing, painting, travel, and being with my 6 grandchildren.  I volunteer with several non-profits.  In particular, I support women and girls around the world. My focus has not changed and I don't see it ever changing. The organizations may change or expand, but it is my heart.
I feel it is very important to invest in communities outside the United States.  Yes, of course, there are girls who need our help in America. My loyalty to AfricAid doesn't mean I don't support them also. But, I see myself as a world citizen, and I take that role seriously. It is important that we embrace the world. We are all together in this. If I can make a difference in a girl's life far away, who knows how she can change the world. So much of the trouble in the world today is because people don't see themselves as part of a larger universe. I do. That will bring peace and happiness.

"AfricAid has far reaching results."
I was introduced to AfricAid and the Shuylers by Felicity Hannay, a past Board Member (2003-17).  She invited me to a breakfast in 2010 when they had just started a new leadership program for A-Level secondary school girls called Kisa Project.  I made my first donation at that breakfast because the program spoke to my heart.  I met Ashley that morning also and, later, her mom. Nina called me on a snowy day and we chatted for an hour.  Ashley showed what one person can do by turning her vision into something with major impact.
Here's what I like about AfricAid and what should interest other people as well:  it has a narrow focus, leadership for girls, but it has far-reaching results. It is fiscally responsible and changing the lives of girls in Tanzania so they can reach their potential.  Also, it is a homegrown organization that has matured, is continually learning what works better and embracing best practices, and is letting those who are directly impacted be in charge.  Management, as well as a board, are in Tanzania and they know what they need.  AfricAid is an African organization that is walking the talk.
I see the numbers of girls impacted by AfricAid's Kisa Poject and Binti Shupavu continue to rise each year (6,000 in 2019!). That is exciting. I see girls like Naomi and Nengarivo finishing their education and giving back, including getting involved in Tanzanian politics. That is exciting.  As these girls become women, the success stories will continue. Is there a future President of Tanzania in one of these Kisa classes today? Now, that thought is really exciting!
[vc_video link="https://youtu.be/OfcttyBILdY" align="center"]
Read about other past Art & Soul Honorees:  Kent Redding, Africa Adventure Consultants (2018) and Dee & Gene Milstein, Applewood Seed Company (2017).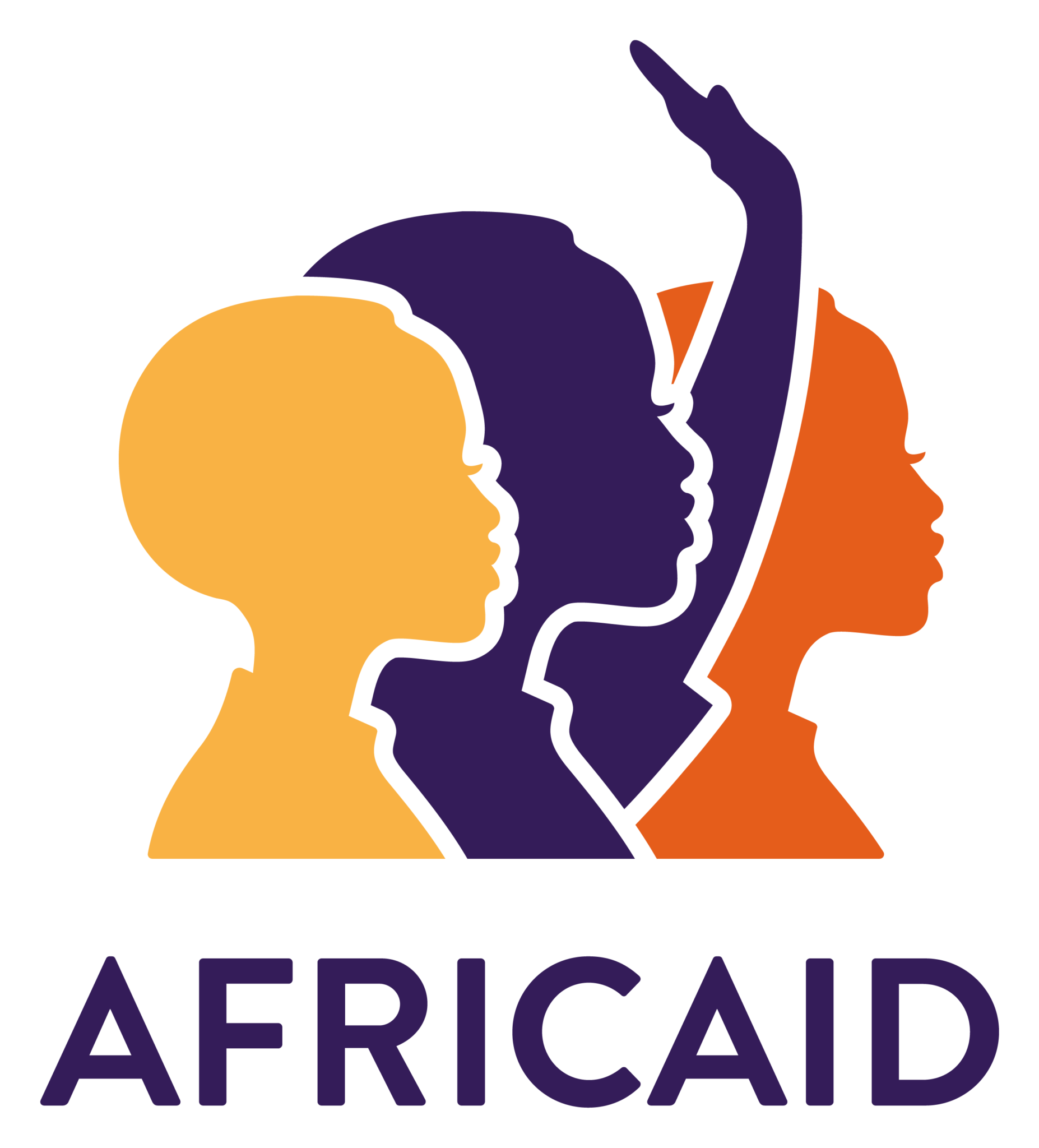 AfricAid mentors secondary school girls in Tanzania to complete their education, develop into confident leaders, and transform their own lives and their communities.  We equip girls to overcome challenges and reach their full potential because educated girls create lasting positive change.  The outcome is proactive, resilient, and socially-responsible girls who secure better jobs, raise healthier families and increase the standing of women in society.
[vc_row row_type="row" text_align="left" css_animation=""][vc_column][vc_empty_space height="16px"][ult_buttons btn_title="Donate Now" btn_link="url:http%3A%2F%2Fafricaid.org%2Fdonate||target:%20_blank|" btn_align="ubtn-center" btn_size="ubtn-custom" btn_width="250″ btn_height="30″ btn_padding_left="10″ btn_padding_top="10″ btn_title_color="#ffffff" btn_bg_color="#331c59″ btn_bg_color_hover="#e45d1b" btn_title_color_hover="#fab344″ icon_size="32″ btn_icon_pos="ubtn-sep-icon-at-left" btn_font_size="24″][/vc_column][/vc_row][vc_row row_type="row" text_align="left" css_animation=""][vc_column][vc_column_text]