In December, 2018, six of AfricAid's Binti Shupavu and Kisa Project Scholars, along with three of their Mentors, had an experience of a lifetime.  They were among just 60 girls from Rwanda, Kenya, Tanzania, Uganda, South Sudan, Burundi, and Ethiopia invited to attend the 5th annual East African Girls' Leadership Summit (EAGLS) in Nairobi, Kenya. This is a unique 5-day participatory creative workshop designed for the next generation of African women leaders.
What actually happened at the summit?  Kisa Assistant Project Manager, Magdalena Kitinya, tells the story in Part 2 of this three-part blog series.
In a large room full of art decorations, 60 eager and slightly nervous girls sat in a big circle and 40 young women Mentors sat in an outer circle, acting like a cocoon supporting the inner circle.  These young people came far and wide from all over East Africa. Subira expressed it nicely when she said "Our diversity in color, language and culture is reflected in the beauty of African girls." This was the beginning of the East Africa Girls' Leadership Summit, which took place December 9-15, 2018. According to Creative Action Institute, which organizes the conference, the week includes "dynamic days using dance, theater, music and painting to explore girls' human rights, develop leadership skills and create strong bonds between girls from neighboring countries.  Girls have the chance to participate in site visits around Nairobi to meet inspiring women leaders working in business, arts, and social change."
As Subira Manyama and I had already been to a summit and had done the preparatory work throughout the past year, we were called 2nd tier Mentors. This meant it was our responsibility to facilitate a session during the summit and help other Mentors where necessary. Subira began the first session using an engaging ice-breaker called "Secret Sister Interview." I found it such a sweet and creative way for the girls and Mentors to introduce themselves.
Tasty snacks and tea were available during break hours. Girls sat with their Mentors in groups talking and getting to know one another. The girls asked so many questions and they were happy to hear our stories. After a few sessions, I facilitated a "Step into the Circle" session, where each person acknowledged and appreciated the similarities and differences that we have. There were many other interactive activities: Leadership Tree, Affirmation Circle, Affirming the Body, Girl Declaration, Hope Sheet, and Why Girls. We learned a lot of fun and meaningful strategies that we can use back home with our Kisa and Binti Shupavu Scholars. Subira agreed and that it "will add value to the education that we are giving the Scholars."
One of my favorite parts of the summit happened on day four when we drove into the middle of the city of Nairobi to an Art Centre for a site visit.  Wooh!  It was in an historic building, which was creatively painted with art. It was divided into different sections and we were told to choose what interested us the most.   I chose the dancing option with two of our girls and one girl chose drama. Subira, Mary, and the rest of our girls chose drawing.  At the end, we had time to present what we had learned. The dancing group learned contemporary dance – it was awesome as we danced to express education, money, and other topics in movement. I have loved dancing since I was little and it was a light and fun moment where we could laugh at each other as equals. Subira, Mary, and the other girls drew many pictures relating to education for girls. They even experienced painting with their hands and took some great, colorful photos. The whole time at the summit, we all learned while having fun.
Other topics we discussed in an engaging way were living with people with disabilities and interacting with people of different ethnic origins. We learned some sign language and how to work with girls who were very vulnerable. There were many lovely opportunities to engage with people from different countries. Girls and Mentors each had her own bed, but rooms were shared with different girls from different countries. This gave everyone the chance to get to know new people, share our commonalities and differences, and become friends.
Mary, Subira, and I were honored to have been a part of the East African Girls' Leadership Summit again in 2018 and, this time, to walk through this journey with our Scholars. We loved how everyone shared ideas and learned from one another how to advocate for social change within our communities. This means a lot in our lives and we will continue working hard to implement this vision at AfricAid and beyond. During the summit, we were asked to reflect on what we "really, really want." This is what I really, really want.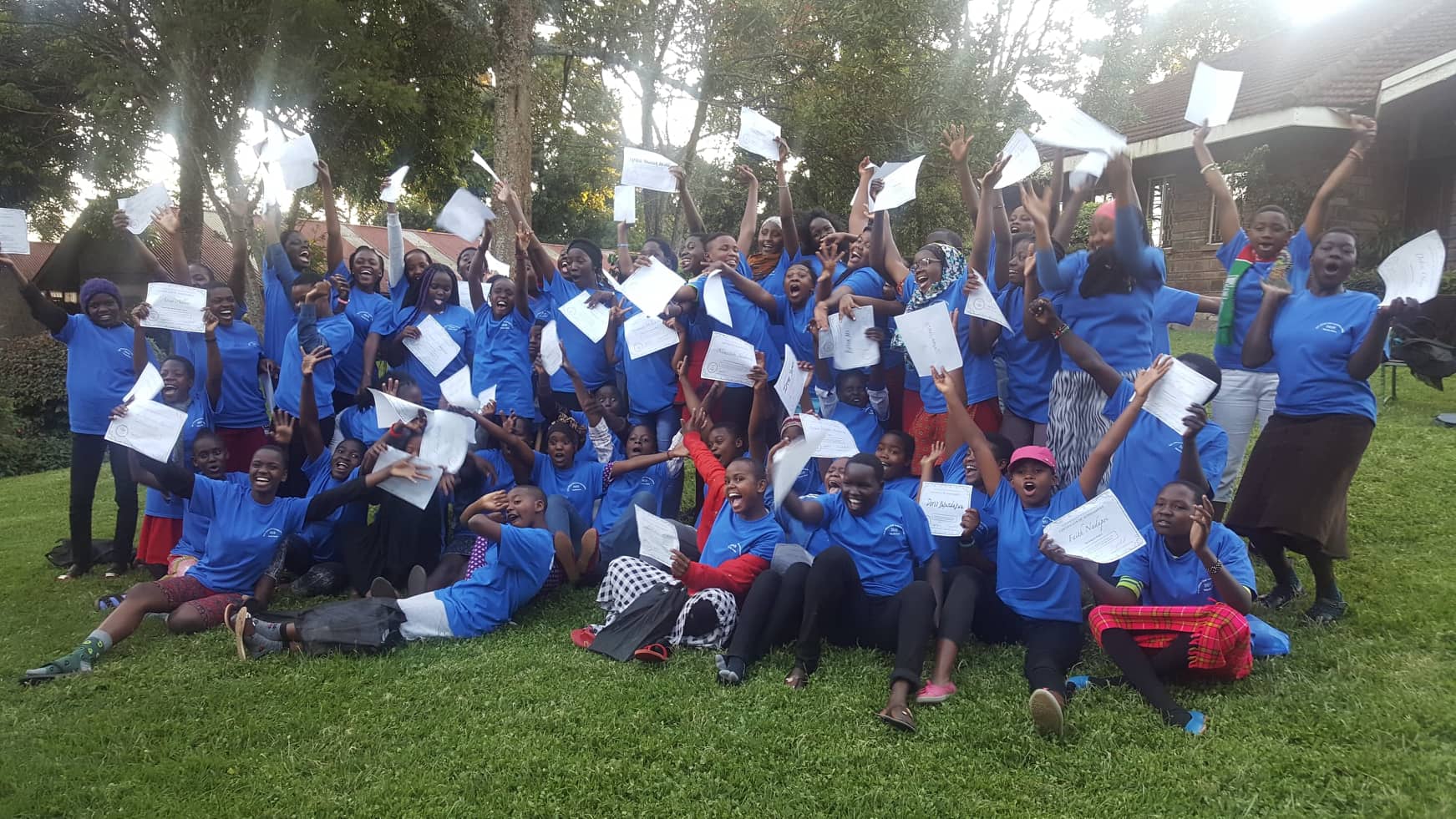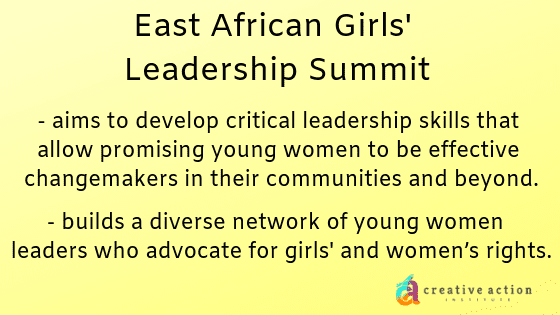 Part 1 of the blog explains how the girls were chosen to go on the trip and what it took to get them there.
Part 3 of the blog shares the girls lasting impressions of EAGLS, six months later.