As much as the Kisa Project and Binti Shupavu Mentors work diligently to support Scholars and their families, our work would not be possible without our group of Liaisons. At each of our 40 Partner Schools in Northern Tanzania, we have dedicated individuals (typically a female teacher) who connects Girls Livelihood and Mentorship Initiative (GLAMI) to the school administration.  There are Liaisons for both of GLAMI's programs, the Kisa Project and Binti Shupavu.
This has especially been true during the pandemic.  When schools reopened for in-person instruction at the end of June, 2020, an incredible 99% of our 6,605 Scholars in both programs returned on time.  This is in contrast to widespread predictions about girls worldwide getting off track with their education due to the crisis. Our Liaisons worked tirelessly in their role with us (we should remember that they are teachers and parents themselves) and they are an integral part of our successful team.
We'd like to appreciate all our Liaisons' efforts in 2020 and to hear from some of them (from five different secondary schools) in this blog about how they have personally been coping with the pandemic.
"I take the precautions I hear in the media.  I insist that my family follow all these instructions, such as washing hands often. We eat a balanced diet with lots of garlic, ginger, fruits, and vegetables.  While we were in lockdown, I kept a close eye on my children.  I created a timetable for them to do their school work and I was there to assist them.  I insisted that there was no walking out and going to neighbors' houses.
Before school resumed, I was worried about the girls getting back.  The greatest risks to them would be ignoring the lessons we provided them through Binti Shupavu and engaging in risky behaviors such as using drugs and having unsafe sex.  However, the Mentors stayed in close touch with them by phone and the communication has paid off.
I continue to experience stress from the situation, but then I remind myself that it is not only me going through this, but a lot more other people around the world are facing the same thing.  I rely on my faith and I pray for us all."
Madame Grace Maro, former Binti Shupavu Liaison, Mateves Secondary School
"I protect my family by making sure they wash their hands with flowing water and sanitize their hands most of the time, insisting they not touch their faces with dirty hands, and keeping distance.  I supported my students by sending homework through WhatsApp groups.  I worry that this pandemic will lower students' academic performance and also affect their parents' financial ability to send them to school. "
Madame Veronica Wehu, Kisa Liaison, Mlangarini Secondary School
Although the majority of GLAMI's Partner School Liaisons are women, there are a handful of male teachers in this role.  We are especially proud to work with these supporters of girls' education.
"During the pandemic, I stayed connected to my students by providing homework each week-end.  This was included in a package of material sent out by the Head of School.  The parents helped by sending back the girls' responses for my corrections and feedback."
Mr. Angribeth Mathias, Binti Shupavu Liaison, Kipok Secondary School
Working Together to Safely Return to School
When GLAMI donated handwashing stations, soap, and sanitizer to Partner Schools to help them reopen, our Liaisons were with us to help implement these safety measures. These supplies helped the school as a whole, not just our program participants.  The Liaisons were as eager as we were to see the girls return to the classroom.
"It was an abrupt announcement from the government that schools would reopen on June 29th.  We worried how we and the students could all stay safe because they were coming back from all different parts of Tanzania using pubic transport.  We were not sure we had enough equipment to accommodate all the students at school so we are grateful to GLAMI for the support they have given us.  There are now handwashing buckets in every important area of the school.
I also thank Kisa for the lessons they are providing the girls.  I am a teacher as well as a Kisa Liaison and have noticed how confident and creative Kisa Scholars are in my class.  They lead the others here at school."
Madame Goodness Mfanga, Kisa Liaison, Makumira Secondary School
"We have received so much support from GLAMI… for both students in Kisa and those who are not in the program.  I especially appreciate the encouragement session they conducted for our Form Six students who sat for their final national exams right after the long absence due to the pandemic.  It was not an easy time for either students or teachers, but GLAMI helped us through.  We also value the material support, which for our school included two big water tanks."
Madame Adela Ntambi, Kisa Liaison, Mringa Secondary School
Understand the role of the Partner School Liaison for GLAMI:  Kisa Project, Binti Shupavu.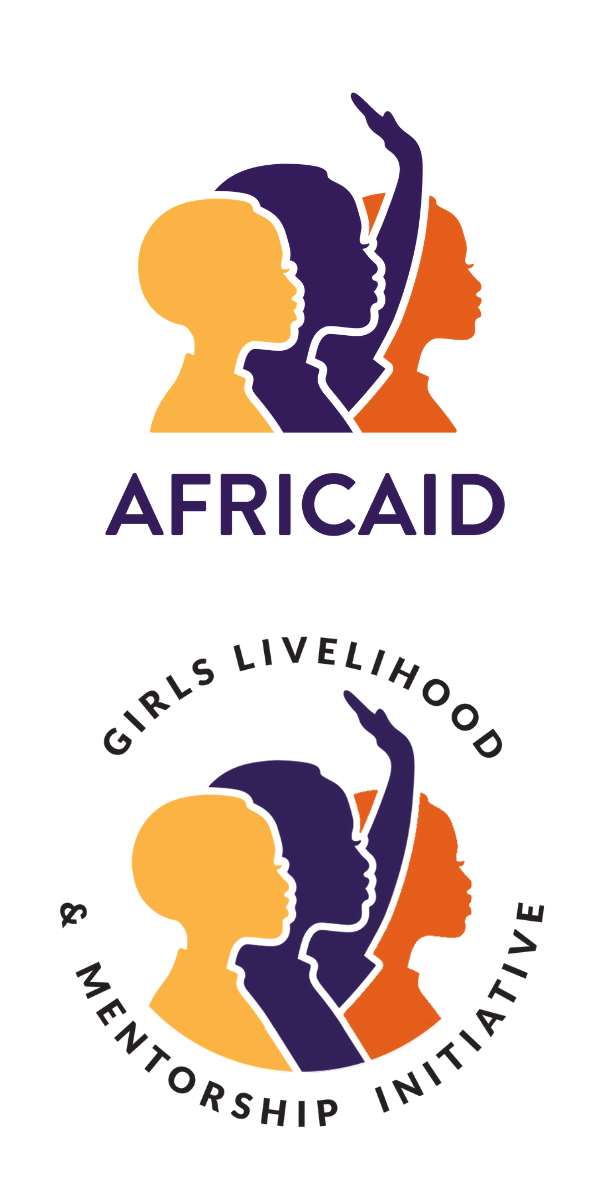 AfricAid mentors secondary school girls in Tanzania to complete their education, develop into confident leaders, and transform their own lives and their communities.  We equip girls to overcome challenges and reach their full potential because educated girls create lasting positive change.  The outcome is proactive, resilient, and socially-responsible girls who secure better jobs, raise healthier families and increase the standing of women in society.
Girls Livelihood and Mentorship Initiative (GLAMI) is AfricAid's program implementation partner in Tanzania.