Education is the passport to one's future and an educated person is respected everywhere.
Memusi Saibulu, Kisa Alumna
This is the story of a girl from a Maasai community.  Like other Maasai girls, she grew up taking care of cattle, walking far distances to fetch water and loads of firewood, cooking, and doing laundry for her family.  This is a typical way of life for a girl of her tribe who is preparing to be a young bride.
But this young Maasai woman, Memusi Saibulu, is not typical.  She went to secondary school, traveled to the US for post-secondary education, and is now at university in Rwanda.
How did Memusi manage to change the status quo of educating girls in the Maasai community?
I met Memusi in July, 2015 at Orkeeswa Secondary School when I was working as a Junior Mentor for the Kisa Project.  Kisa is an after-school leadership program offered to Advanced-Level girls at 26 Tanzanian schools, including at that time, Orkeeswa.  Kisa gave Memusi hope that another way of life was possible.  She learned to trust and believe in herself as a girl.  Kisa expanded her ability to think about her community by using available resources to solve existing challenges.  She became motivated to always want to help those in need and give back to her community.
Memusi knew that I was a university graduate and she would always ask me about university life.  She was so eager to continue her education!  She shared her aspiration to become a doctor in order to treat her own people.
Memusi was selected to be Student Body President and at her Form Six graduation in 2018, which I attended, her teachers and fellow students recognized her as a strong leader.  I have stayed in touch with Memusi and witnessed the effort that she has put into overcoming challenges.  Coming from a world of iron and turning it into a world of gold isn't an easy process.  I am so proud of her and her achievements and happy to share an update on Memusi through this Q&A.
Q&A with Memusi
Tammy Tibbets, Co-Founder of She's the First said "you beat the odds to graduate."  Do you agree?
It's entirely true!  Despite limited chances to go to to school due to Maasai cultural norms such as arranged marriage, I still managed to be where I am today.  I am a first-year student at African Leadership University (ALU) in Rwanda pursuing a bachelor's degree in Global Challenges in Public Health.
Who was your role model/inspiration?
My mother is my role model.  She inspires, motivates, encourages, and advises me to grow and learn without barriers.    My mother always wanted me to stay in school, while my father wanted to marry me off.  When my school acceptance letter came, my mother jumped up and down for joy.  My father seemed surprised, and was not pleased to be losing the bride price.  Now though, I am seen as a role model in my community.  My father has also changed and he's proud of me.  He even allowed my younger sister to also attend secondary school at Orkeeswa.
What would you tell young women in Tanzania about the value of education?
Education is the passport to one's future and an educated person is respected everywhere. So as young women, we need to have self-confidence, stand up for our beliefs and our right to an education.  I do not want to destroy my culture, but I want to change the traditional way of girls being married at a young age by bringing awareness to the importance of girls' education.
Tell us about your experience studying at Brewster Academy in New Hampshire.
Orkeeswa has a few partnerships with organizations in the US.  One is Circle of Women and another is Brewster Academy in Wolfeboro, NH.  Orkeeswa's School Director, Peter Luis, and the Headmaster of Brewster Academy have been friends for many years.  There were other students before me from Orkeeswa who also had the opportunity to attend Brewster for a year.  During my time there, I took physics, calculus, modern essay writing, current issues, and ceramics.  It was a great experience, which prepared me for university life and contributed to my acceptance at ALU.
I was one of only two students at the school from Africa and it was my first time leaving the continent.  The first three weeks were especially challenging.  Although I spoke English, my teachers and other students found it difficult to understand me.  As time went by, I became more fluent and confident, and able to communicate with everyone.  Every two months, Brewster has a "Day of Color."  Students of different races would discuss challenges they have encountered to stay in school.  It was a safe space to share our experiences and learn from each other.
Are you still planning to become a doctor? Why did you choose this future career?
I have shifted to Global Challenges in Public Health, which relates more broadly to improving community health. I chose this career because I believe prevention is more effective and less expensive than curing. I will like to bring health awareness, hygiene, and disease prevention to my community. I came to choose this course because it goes way beyond just treating patients.
How did Kisa help change your path?
I attended Orkeeswa from 2012 to 2018, taking Physics, Chemistry and Biology (PCB) as my A-Level Combination. It was at school that I participated in Kisa for two years, became confident and gained leadership skills. Before becoming a Kisa Scholar, I was so terrified to present in front of people. After the first year, I could stand and speak in front of anyone.  In fact, in January, 2018, there was a video taken of me speaking at the Kenya National Theater in Nairobi.  This came about through The Moth, which is a non-profit dedicated to storytelling.  And, in March 2019, Elena Conde, Executive Director of Circle of Women, invited me to speak at their meeting at Yale University.  I again shared my own story about escaping early marriage.
What are your best memories from Kisa?
My best memories of those two years involve the key activities and events that Kisa organizes for us, outside of the weekly classroom lessons:
My Year 1 Presentation, which was about the effects of drug abuse on youth in Tanzania.
The 2 Day Challenge, where my fellow Scholars and I went to a nearby local primary school to fix their blackboard.
Career Day, where we got to meet other girls from different parts of Tanzania and ask professionals about different careers that interested us.
What kind of relationship you have with your Kisa Mentors, Chiku and Ellie?
Chiku and Ellie were great Mentors to all of us and I had a great relationship with Chiku and Ellie them. Our positive relationship created a safe environment to ask questions on things I needed clarification about.  I used their effective feedback and guidance to extend my knowledge and way of thinking.   They continue to cheer for me!
What do you like to do outside of studying?
I really spend most of my time thinking about the best way I can help my society, especially girls who are facing the problem of early or forced marriage. This includes the project I am planning in my community to solve these types of problems. For instance, I want to start a sanitary pad project to help keep girls from missing school during their period. I also spend time with my family and friends during the holidays.
To get more of a feel of what Memusi's life as a Maasai girl was like, and the challenges of Maasai girls face to change the status quo, watch this short film, "Black Head Cow."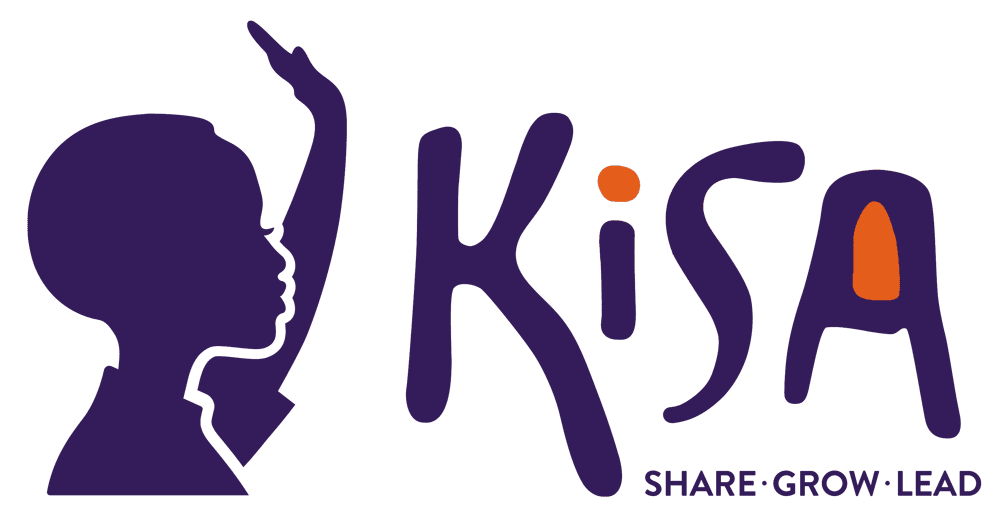 Kisa Project is a two-year leadership course that prepares girls in their last two years of secondary school to attend university and create positive social change in their communities.
Would you like to support other girls like Memusi to change the status quo?
[vc_row row_type="row" text_align="left" css_animation=""][vc_column][vc_empty_space height="16px"][ult_buttons btn_title="Donate Now" btn_link="url:http%3A%2F%2Fafricaid.org%2Fdonate||target:%20_blank|" btn_align="ubtn-center" btn_size="ubtn-custom" btn_width="250″ btn_height="30″ btn_padding_left="10″ btn_padding_top="10″ btn_title_color="#ffffff" btn_bg_color="#331c59″ btn_bg_color_hover="#e45d1b" btn_title_color_hover="#fab344″ icon_size="32″ btn_icon_pos="ubtn-sep-icon-at-left" btn_font_size="24″][/vc_column][/vc_row][vc_row row_type="row" text_align="left" css_animation=""][vc_column][vc_column_text]