Binti Shupavu is Girls Livelihood and Mentorship Initiative's  life skills program for lower secondary school girls.  The four-year course covers topics such as study skills, personal leadership, health and self-confidence with the goal of increasing Ordinary Level graduation rates for vulnerable girls. 
This is the final of a four-part series that gives a glimpse at what Scholars actually learn in a Binti Shupavu classroom.  Binti Shupavu uses a "spiral curriculum," which means that key topics are revisited progressively each year.  (See the "Experience Map" at the bottom of this blog for more about this approach.)
As always, the lesson consists of the Binti Shupavu Mentor sharing important information and interactive activities and discussions that keep the girls engaged in the topic and give them the opportunity to express themselves. 
This topic, resiliency, is an especially important one during the global pandemic.  Parts of this lesson were incorporated into GLAMI's radio talk show in Fall, 2020.  This lesson also demonstrates the trusting and supportive environment that is created for the girls.
---
Unit: Strength and Resilience
Lesson:  Common Life Challenges and Building Resiliency
Mentor Introduction
Today we are going to discuss common life challenges and how to cope with them appropriately.  I have gotten to know you all pretty well over the last few months, but we're going to start this way.
Circle Share
Please stand in a circle.  Remember, this is a trusting environment where we are supportive of one another.  
What are some past events in your life that have been really difficult?

What difficulties do you face on a daily basis?

People say that going through hardships can make you stronger.  Do you agree?  Why do/don't you think this is true.
Thank you all for sharing.  Sometimes it's challenging to talk about things that are painful or difficult, but it always helps to talk it through with people who support you.
Group Activity 1:  Video (Stories of Adversity)
What do we mean when someone says "coping with, dealing with or facing adversity?"  Adversity is a condition marked by misfortune, disaster, or grief.  When people overcome obstacles and succeed when the going gets tough, they are being resilient.  Resilience is built over time, with practice and exposure to challenges.  Now, let's look at some of the qualities that help people to be resilient.
You have heard some of your classmates' stories.  Now, I want you to think of a time when something was really hard for you, but you succeeded.  Or, a time when you witnessed someone facing a big challenge and managed to handle it.  It could be a situation in your own life, a friend or relative, or something you read about or saw in the media.  Mentor shares some of her own experiences of obstacles in her life.  Scholars are also invited to share their thoughts.
This video, "Cut,"  is about female genital mutilation (FGM), which is the cultural practice of removing the clitoris and other parts of the vagina.  Young girls wanted to find out more about this program, so they interviewed people who either went through it or are fighting to change this tradition.   
Discussion:
The beginning of the video started with the phrase, "some wounds never heal."  What do you think this means?

What was Waris Dirie's story and how did she overcome the challenge of FGM?

How does she cope?

What is being done about this issue?  What can be done?
Group Activity 2:  Coping Cards
Sometimes pressures we face aren't over instantly and the after effects of difficult times can last a long time.  Sometimes things that happened when we were much younger can have an impact on us when we get older.  It is difficult to know how something may affect how you feel.  However, there are coping strategies that we can use to manage our thoughts and feelings.  Most people do this without realizing.  We all experience change and loss at some time in our lives and we need to find ways to work through challenging times.  Sometimes we need help to find new or different ways to cope if we are struggling.  This is ok – it is never a person's fault that they need support.  It is actually a sign of strength to be able to seek help and find a way forward.  
For the activity, the Mentor tapes signs in different places around the classroom labeled "Helpful," "Harmful," and "Useless."  She then hands out "Coping Cards" and a piece of tape to each Scholar.  The Scholar places her cards under the sign heading she applies to the coping strategy listed on her card.  After the Scholars have placed their cards, the Mentor and Scholars walk around the room and read all of the cards  under each sign.
Examples of Coping Strategies listed on the cards:
Withdraw and do not talk to anyone.

Go to bed early.

Escape the situation with risky behaviors (drugs, alcohol, sex).

Go for a walk with a friend to clear your head.

Lash out at your parents.
Discussion:
Have you ever used any of these coping strategies before?

Are there any cards that you think are placed under the wrong heading?  Explain.

Can it sometimes be difficult to do what we know would be helpful?  Why or why not? What can get in the way?
The Mentor then hands out a blank notecard and another piece of tape to each Scholar.  All Scholars now come up with their own personal coping strategy that would fall under the "Helpful" category and tape that card under that sign.  The Mentor reads all of the new additions aloud to the class.
Listen carefully and/or take notes in order to keep these in mind for our closure activity.
Individual Activity: Plan of Action ("My Five")
With all your wonderful suggestions, you now have a wealth of coping strategies to choose from.  In this last activity, you are going to make a "Plan of Action" in order to better prepare for when common life challenges come your way.  Think of two stressful situations and list 5 coping strategies for each on the "My Five" handout.  You can choose any of the "Helpful" coping strategies that were presented in the last activity, or come up with new ones.  You should choose the strategies that you think will work best for you.  Some challenges last for a long time.  When facing a difficult situation, having a range of coping strategies is best.  Things that work in one situation may not be useful in another.
Scholars may take this worksheet home.
Explore other Binti Shupavu Lesson Units
Positive Role Models and Building Self-Confidence
Staying True to Yourself and Knowing your Values
Being an Advocate for Yourself
---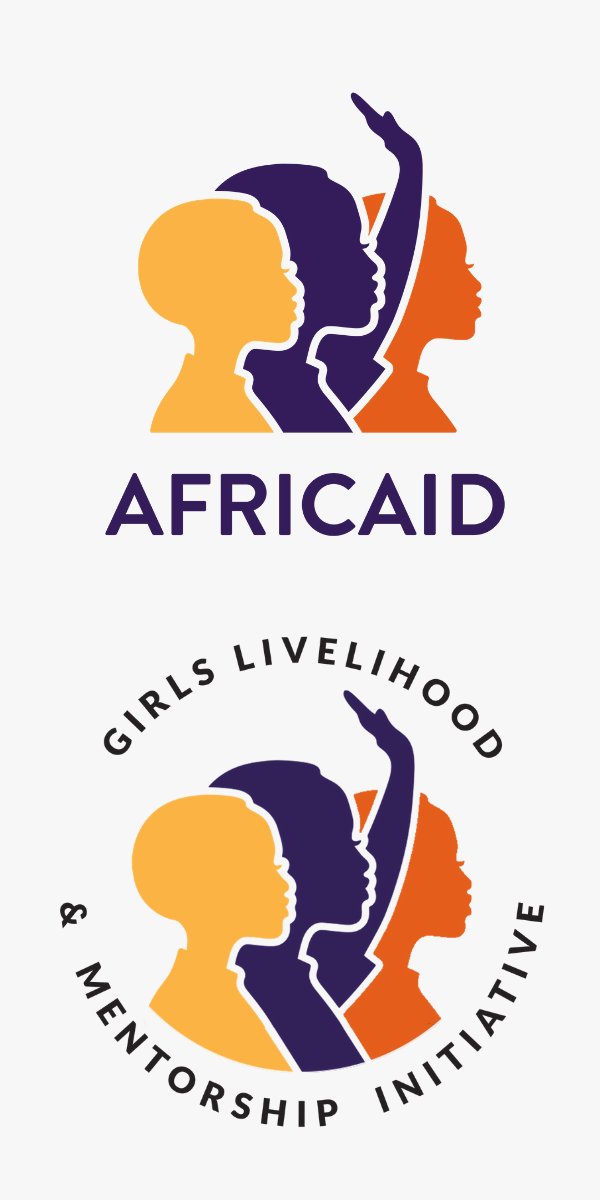 AfricAid works to improve the standing of women in society through robust, locally-led mentorship initiatives that cultivate confidence, improve academic and health outcomes, and promote socially-responsible leadership skills. In close partnership with our sister organization, GLAMI (Girls Livelihood and Mentorship Initiative), we support mentorship opportunities that help secondary school girls in Tanzania complete their education, develop into confident leaders, and transform their own lives and their communities.