A key programmatic component of GLAMI's Kisa Project is Career Day. Held annually, the day is designed to introduce Scholars to a variety of careers via professionals who meet with these young women to discuss their interests, and share what it's like to work in their respective fields.
In this conversation, Rose Ngaa (2018 Kisa Alumna), Herieth Meruu (2017 Kisa Alumna) and Janeth Maasawe (2021 Kisa Alumna) share how Career Day influenced their thoughts on career pathways, how they pursued the right coursework in university, and how they approached their job searches. They also offer advice to current Kisa Scholars on how to make the most out of this annual event.
View this post on Instagram
Your donation today could help more young women access opportunities like Career Day.
Help us reach our goal with a donation now by texting CAREERDAY to 44-321 from any U.S. mobile device, or click the button below.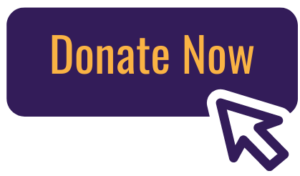 An aspiring journalist, Janeth took advantage of her Career Day opportunity to prepare questions that would help her understand many aspects of the role:
"As students, we prepared some questions about specific careers. I prepared questions about journalism. I wanted to know: how were they trained to be a journalist? What kind of salary were they paid? I was interested to know how they were living with criticism within the society and within the news they were publishing. And I was also interested to know how they were able to search the news, which is different every day. How do they find different sources of information?
"You can be inspired. As the [career professional] is telling you about the enjoyment, the stress, the advantages, the disadvantages – you can see how you can use these to improve yourself when you join that career."
Herieth recalled the inspiring journey of a woman who persevered to follow her dream of becoming a pilot – which also helped her to realize that women do not have to choose between having a family and a fulfilling career:
"There was a certain lady who was a pilot. She shared her story about how she had always dreamed of becoming a pilot. She took science subjects and all the right combination of studies. But when it was time for her to actually attend university, her parents could not afford for her to become a pilot, so she had to find something else she could actually afford. But, she did not give up on her dreams, she always wanted to be a pilot.
One day at her workplace, her company announced they needed a pilot and opened the opportunity up to one staff member to go and study and become a pilot. There was a bit of a competition, but since she was already determined – this is what she wanted – she competed for the opportunity, and got it! She went to study abroad for the piloting and in the middle, she discovered that she was pregnant. Because she was pregnant, she worked even harder to pass the test the first time. …I shared that story with so many of my friends…there are challenges, but there is always a way to overcome them."
What they will take from Kisa, and Career Day:
"I completed the [Kisa] training, but I still have the impact of the training within me." – Herieth
"The impact we have, it does not stay with us. It spreads to the people around us, because we also teach them. We share the experiences, we share the lessons. We actually grow a better and positive society around us. So keep donating, keep on supporting, keep on working better for the young girls and for the future women of the world. Thank you!" – Janeth