There are so many things in this life that we cannot control.  But, we can control whether we respond positively.
Eight weeks ago, as the coronavirus rapidly circled the globe and schools everywhere closed, GLAMI (Girls Livelihood and Mentoring Initiative, which is AfricAid's program implementation partner in Tanzania) committed to providing consistent support to the 6,600 girls in its two programs.  Read the blog by our Managing Directors.
How has this communication been going with the 1,800 Kisa Scholars? 
Just like in other parts of the world, when novel COVID-19 arrived in Tanzania, it demanded a change in the way Mentors interact with their Scholars.  As of May 15, 2020, the 12 Kisa Mentors have logged thousands of phone calls and texts and no positive COVID-19 case has been reported.  The days are long and phones are glued to ears, but true to form, the Mentors are using the opportunity to improve themselves.  Kisa Mentor, Agatha Chaima, remarked "this experience has definitely enhanced my listening and communications skills."
Luckily, GLAMI already had a system in place to facilitate communication.  Part of the enrollment process for the Kisa Project includes a Scholar Profile document, which contains contact information for the participant's parents/guardians.  With the encouragement of the 25 Partner School Liaisons, Mentors sent introductory text messages and started making phone calls to both Scholars and parents the very first week.  They followed up by forming WhatsApp groups to make communication easier.  These groups have also turned into a platform for academic discussions for the Scholars.
When speaking individually to Kisa Scholars, Mentors check to see how they are adjusting and coping being back at home (most in the Kisa program attend boarding school).  The girls have reported that they are having trouble adjusting their study schedules to do home chores, especially since it is currently planting season and many families have farming plots.  The Mentors chat with them about maintaining a schedule and sharing it with their parents.  Mentors also speak directly with parents about giving their daughters time to study.  Some Scholars are stressed because they left their study materials at school since they didn't expect to be home for more than one month.  Still others have no internet access, or even television or radio.  Mentors are working with school liaisons to see how these isolated students can be supported.
It has actually been a new experience for Kisa Mentors to communicate directly with parents and request input about their daughters.  Unlike Binti Shupavu, Kisa does not hold Parent Engagement Meetings.  This has been a bit of a silver lining in that parents have had the opportunity to ask questions and learn more about the program that has been so meaningful and helpful to their daughters.  Many parents have thanked the Mentors for reaching out to them in these trying times.  They appreciate that Mentors are concerned about the health of their Scholars and their academics.  And they are glad to know that the Mentors are staying healthy too!
While it is a relief for the Scholars to be in touch with their Mentors, it is also comforting for the Mentors to know that their girls are safe and sound.  Kisa Mentor, Florence Thomas John says, "As the days go on, communication has been smooth and both parents and Scholars are collaborative.  Scholars are always excited to hear from me and I am glad they are still sounding hopeful and responsible."
However, the picture is not entirely rosy.  While Mentors have been able to reach over 70% of their Scholars and parents, there are still about 450 girls/families that the Mentors are trying hard to get in touch with.  A few months ago, the Tanzanian government banned the use of unregistered phone numbers and some Scholars' families were impacted.  Mentors are networking through the girls who do have phones to locate their classmates who may live nearby.
The Mentors are also serving in an important public heath role.  Like everywhere, rumors and misinformation are easily spread.  GLAMI staff are clarifying about symptoms and precautions to take against novel COVID-19, and how to access accurate information from reliable sources.  They are encouraging the girls to stay positive and focus on what they can control, which is taking safety measures.  Kisa Scholars are leaders in their communities and the information that they receive is certain to be passed along to their families and neighbors.  Through their Kisa classes and projects, they have gained experience in speaking up!  One Scholar's mom, Mama Eline, told Kisa Mentor Aikande Muro, "I am so glad to get information from you because I have no other way to get it.  I do not have television or social media."
---
Mentors are hearing inspiring stories of their Scholars displaying leadership qualities during this uncertain time.  Here is one.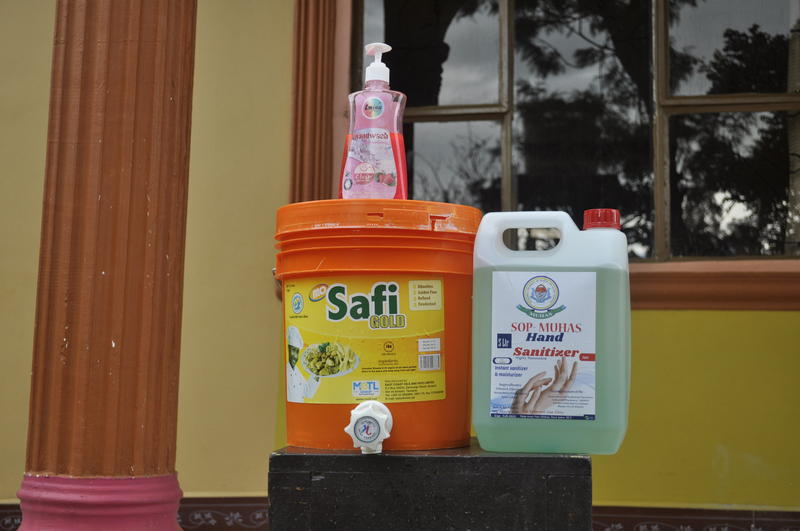 Magreth is a Kisa Scholar from an Arusha area Partner School, who lives at home with her mom, two siblings, and a cousin.  Her mom is immune compromised, so it is critical that she stay isolated.  Magreth takes the lead at home to make sure that her mom is protected and her siblings are cared for.  She has taken over all the activities her mom usually did, such as collecting weaving materials for the seat covers and rugs her mom makes.  Magreth explained, "Being the oldest sister, I take full responsibility to make sure that my family is healthy.  I set up a bucket and soap outside our house for everyone to wash their hands before they enter and when they leave the house.  We are keen on following all instructions to prevent ourselves from getting the virus.  I keep an eye on my siblings to make sure they do not wander too far from home and I help them with their lessons."
Fortunately, Magreth has a smart phone and has been in touch with her Mentor, Ellie Kaaya, every day.  Ellie shares sites where Magreth can find study materials and updates about COVID-19.  Ellie commented, "I am not surprised to see Magreth stepping up in times of crisis because she was already showing great leadership and communication ability at school.  She was one of the winners of the Year 1 Presentation.  Her topic was discrimination among women and children with disabilities.  She believes everyone is equal and deserves to be treated that way.  I am so proud of how this amazing Kisa Scholar is taking care of her family right now!"
Next week:  How are the Binti Shupavu Mentors staying connected with their 4,800 Scholars?
---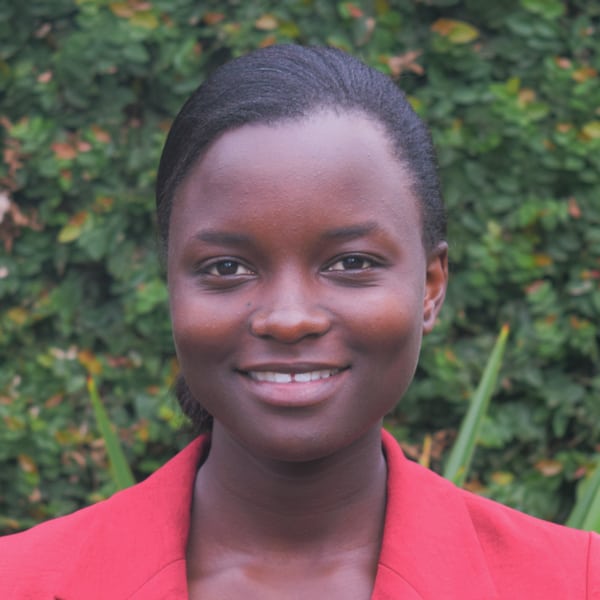 Aikande Muro was a Kisa Scholar in the Class of 2014 from Makumira Secondary School.  After volunteering doing data entry for the organization during university holidays, she joined AfricAid TZ (now Girls Livelihood and Mentorship Initiative, or GLAMI) in 2017 as a Kisa Mentor and was promoted to Senior Kisa Mentor in 2019.  She holds a bachelor's degree in accounts and finance in the business sector from Mzumbe University.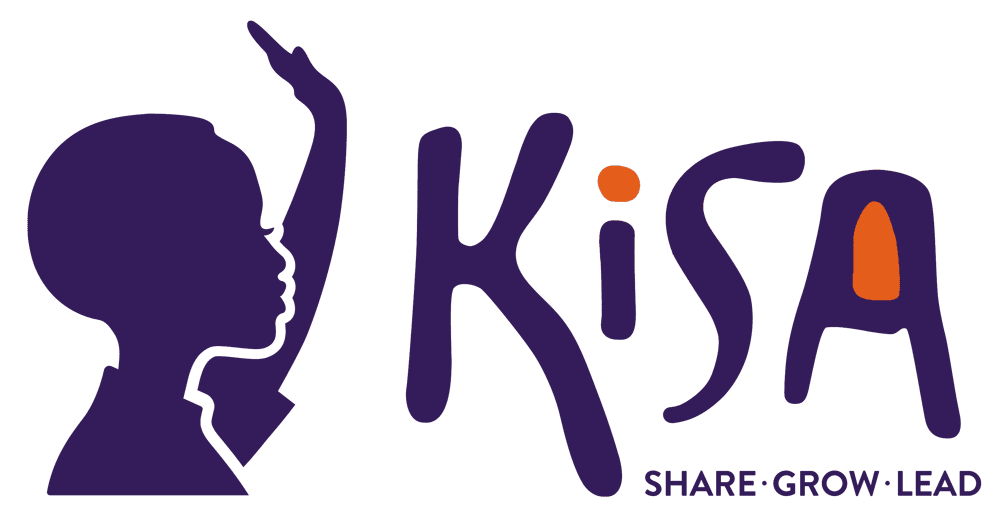 Kisa Project is a two-year leadership course that prepares girls in their last two years of secondary school to attend university and create positive social change in their communities.