What could a photo of fried banana snacks, a favorite in East Africa, possibly have to do with girls' education?  Actually, in addition to education, there are other "e" words that come to mind:  entrepreneurial and empowered.  Read on to learn more!
Outside a small shop on the highway to Tanga City are four young women working very hard.  Two are cooking food in a small pot on an open fire.  One of the women is washing pots in a basin, while another is taking orders and distributing food.  Business is brisk and demand is high for their tasty product. Most of the clients are men who have stopped to eat after playing drafts.  Many other people are milling around. The women have been up since 5am.
One of these young women is Zabela, who is a Year One Kisa Scholar at Mawenzi Secondary School in Moshi. Zabela lives with her stepmother and father in Moshi. For more than ten years now, her mother has lived apart from the family, working at one of the shops in a town called Pongwe in Tanga Region.  Pongwe is six hours away, along the coast of the Indian Ocean.  The town is located on a highway at a major intersection, which means lots of long-distance buses (and hungry people) on their way to the world renown beaches.
Though she does not live with her mama, Zabela always takes time to visit her. During her school holidays when she went to stay with her mother, Zabela started a small business making banana crisps to improve her family's financial stability. In this way, she is helping out her mom, as well as herself and her siblings.  It is common in Tanzania for older siblings, or siblings who are better educated, to support younger brothers and sisters at home and take some financial responsibility for the whole family.
As Zabela's Kisa Mentor, I was inspired to write about her life because when she shared her story with me, she showed me she is a brave and entrepreneurial young woman – and a great example for others.  When I started mentoring my Mawenzi class, Zabela really stood out to me as she is very creative, open, and freely shares her life story to inspire others.
Zabela's business journey began when she was in Form Two (8th grade) and 15 years old. She learned the business from her stepmother when she saw her making these banana crisp snacks, which we call 'bites.' By helping her stepmother, she gained experience and brought the idea to her other family.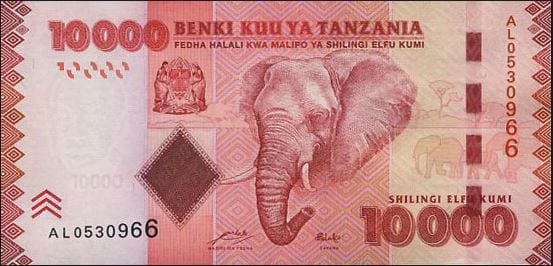 In 2018 after finishing Form Four, Zabela asked her elder sister for starting capital of 50,000 Tanzanian Shillings (TSh) to start her small banana crisps business. (As of March 12, 2019, the exchange rate was 2,343.25 TSh to $1 USD, so her starting capital was about $21.) From her first sales, she made a profit of 4,000 TSh.  What did Zabela think of her results?
''This is a good start for someone who is just starting a business, but the profit seemed to be low. I encouraged myself to do better and in the second round I made 8,000 TSh.  I was encouraged further because I doubled my profit. I felt it was a great achievement for me as I was able to start providing for my siblings' and my own needs, especially pocket money," she explains.
Zabela has been successful in expanding her business with people coming from nearby villages to buy her products and place orders. The business has grown and given birth to another enterprise selling other types of food to people in the area.  One sign of the business flourishing was Zabela's ability to add more workers.  Her stepbrother and sister took the wheel and, together, they were able to employ two more women who are paid 60,000 TSh per month. That is quite impressive from a small beginning!
Imagine how Kisa lessons in goal setting and leadership and experiences in public speaking, as well as practical skills such as budgeting and planning a project (such as the 2 Day Challenge), will help foster the natural entrepreneurial instincts of a girl like Zabela.  When she attends Career Day, she will also have the opportunity to meet female entrepreneurs who have been successful on a large scale and can become role models.
Zabela shared with me what she hopes to gain from her two-year Kisa experience and her confidence is zooming!
"I used to hear my sisters from Form Six talking proudly that being Kisa Scholars helped them know their rights and be ready to stand for themselves. In hearing this, I was eager to join Kisa to learn how to stand for myself and so many other things concerning women.  I am expecting to learn all about children's and women's rights. I would like to learn how to help victims of abuse in order to become a change maker in society.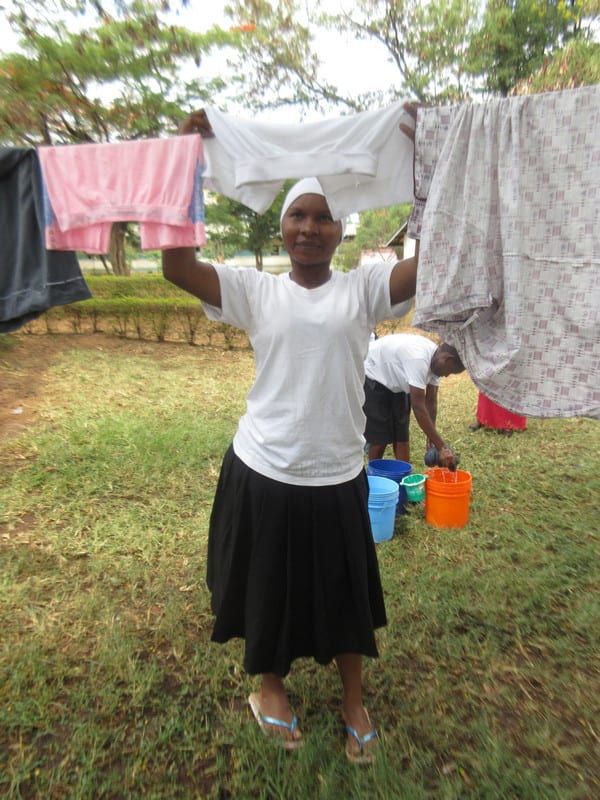 I am proud to be a Kisa Scholar. My mom is proud of me too!  Already, I have learned so many things, such as how to prioritize, and sharpened my leadership skills.  This helped me be elected an Environment prefect at school.  I have learned how valuable I am and how my society has high expectations from me."
Zabela is already leader in her community. It is a rare and wonderful thing that Zabela continues in secondary school in Form Five, while many girls in rural areas don't go on to A-Level classes.  But Zabela has plans. She wants to be a very successful entrepreneur. She loves to inspire other girls who can learn a lot from her. Her powerful advice to others is:
''Do not sit down and wait for others to do things for you. Try different things and don't give up.''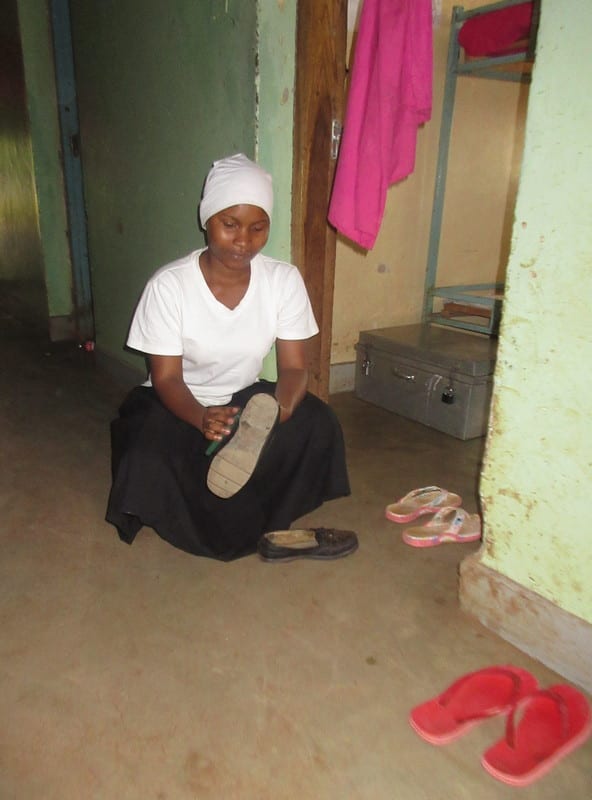 Zabela has a good business mind, is a hard worker, and is a provider for her family.  I am proud of who she is today – and can't wait to see who she will become.  I know she will expand upon her leadership abilities and put them to use in a bigger way that can impact more than her family… her entire community.
Read two other blogs about Kisa Alumnae who are successful entrepreneurs:
Mai's Porridge Point
Nengarovo and Winfrida's Twinsister Makeup
Kisa Project is a two-year leadership course that prepares girls in their last two years of secondary school to attend university and create positive social change in their communities.