"The mental health sessions helped me understand how minds work.  Our mind is the important part of the body – it is through our mind where feelings like pain, happiness, and sorrows are exposed.  We learned how to reason with others and not judge them."
Halima, Kisa Year Two Scholar, Arusha Secondary School 
Many changes have come about because of COVID-19.  Some things may never return to the way they were.  And that is ok – they can actually be better.  Girls Livelihood and Mentorship Initiative (GLAMI) is evaluating how and why we do things – and making them more effective.  One prime example of this is our annual Health Symposiums for our Kisa Scholars.
In the past, similar to the huge Career Day events, Scholars from a number of Partner Schools were gathered in one spot for a daylong session on important topics related to their health.  It was a whirlwind of speakers and information and the girls left with their minds brimming over.  Individual girls may not have had the opportunity to get personal questions answered in such a large setting.
Chonge Tukwa, Kisa Mentor and coordinator of the Health Sessions this year explains why GLAMI shifted gears and brought the information and speakers TO the girls AT their schools.  Chonge explains the benefits of conducting the program this way in this blog and a very important new topic that was introduced – mental health.
---
This time around, we chose to do Health Sessions in schools instead of letting girls from different schools meet in one place.  This was for the purpose of reducing costs, but also we believe that the girls need to learn about this topic not just once a year.  They need to learn about their health continuously, so now each Mentor brings health professionals to their classrooms quarterly for both Year One and Year Two Kisa Scholars.  We do not conduct Health Sessions during exam periods, so during their entire 2-year Kisa experience, the girls will have six health sessions.
Even more important, the Scholars themselves will be choosing what to learn.
The process started by asking the girls what they would like to hear about.  From their suggestions, we chose the topics for the first quarter.  Most of them said "sexual reproductive health," which is very broad, so we chose a few concentrations.  We identified two topics:  Year Two learned about mental health, while Year One learned about their menstruation cycle. We then worked as a team to find the right speakers, with all the Kisa Mentors and Managers suggesting people in health care that they know or are familiar with.  We met individually with these speakers first to make sure they understood the needs of the girls.
(Mental) Health Matters
Mental health is not something that is spoken about in Tanzania very much.  In some cultures, there are not even words to describe mental health.  We felt it was very important to talk to them about anxiety and depression because these are things they may encounter as they cope with exams, parental and societal expectations and other stresses related to becoming an adult.  The majority of Kisa Scholars continue on to university and there are a lot of things they will come across in this new chapter in their lives.  We want to help them take care of themselves physically and mentally.
It wasn't easy to find speakers who could make a good connection with the girls.  We went to government hospitals to talk to mental health doctors and told them what we wanted them to speak about.  Since this was our first time having sessions on mental health, we mostly heard from them instead of them hearing from us.  They told us what they could cover.  At the end of the day, we believe we succeeded in finding doctors who were a good fit.
Nickson Kataze, for example, is a mental health professional at Arusha Regional Hospital, Mount Meru.  Based on his experience in the Mental Health Department there, he gave the girls an introduction to mental health.  He talked about common mental health disorders, risky behaviors that can lead to mental problems, and suggested healthy habits to avoid them.
Understanding their Body Clock
Year One Scholars wanted to know about menstruation in general…how does it happen, why do they get menstrual cramps etc.  We brought in doctors and nurses from different places and met with them beforehand to tell them what the girls wanted to hear.  They also were interested to learn about family planning, especially the effects of using contraceptives.  Most of the girls wanted to discuss early pregnancy.  They know this can derail their plans and goals.  So, we spoke about the damaging physical and mental effects of early pregnancy and why the girls should think about abstaining instead of using the family planning methods.  
What I Learned about my Health
The girls reacted very positively and were happy after the sessions, especially the Year Ones because they had never had a health session before.  We could tell from the questions they were asking after the sessions how much they had learned.  We knew from their facial expressions that we had succeeded in sharing this vital and possibly life saving content.
"From the Health Sessions this year, I have learned so much about my health.  I have learned how our mental health can be affected by the things that we directly experience in life.  Sometimes life challenges can affect us mentally and being stressed is not good for my mental health.  I am so grateful for this education, which I believe will help me in the future."
Winifrida, Kisa Year Two Scholar, Mringa Secondary School
"I remember the lesson on how to take care of people who are mentally affected.  I learned that we should not neglect them, but stay close to them and help them.  I also learned that if you personally are going through some mental distress, you need to talk to people as it helps bring you back to normal.  To avoid having mental health problems, we need to have people like our Mentors, people who we can share our challenges to, people who can listen, and share their own experiences to help us overcome these challenges."
Angel, Kisa Year Two Scholar, Mringa Secondary School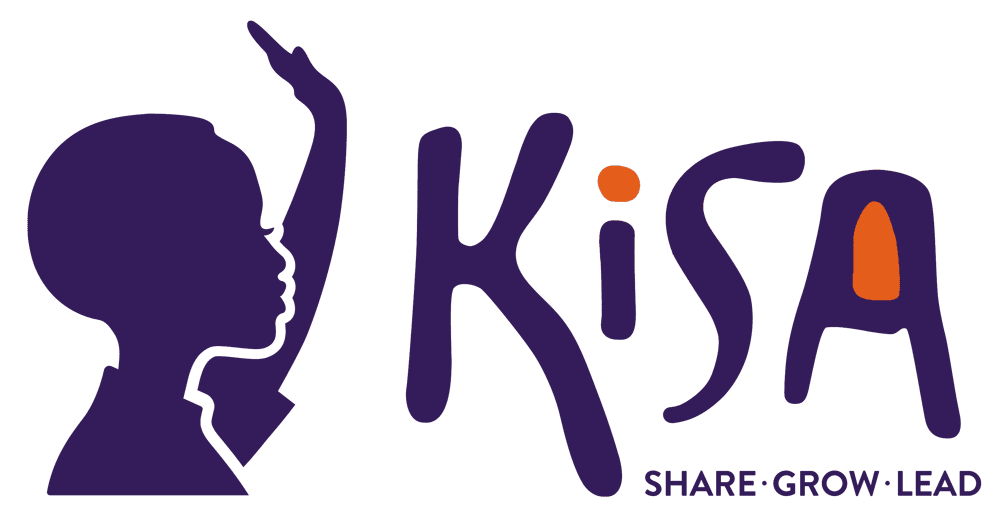 Kisa Project is a two-year leadership course that prepares girls in their last two years of secondary school to attend university and create positive social change in their communities.