GLAMI Mentors Pursue Advanced Degrees
If the culture of Girls Livelihood and Mentorship Initiative (GLAMI) could be summed up in just one word, that word would be GROWTH.  For the 10,500 Tanzanian girls who have participated in its two leadership and life skills programs, the Kisa Project and Binti Shupavu, in the last decade, receiving mentoring allows them to grow and achieve their potential.  For the young women who serve as these girls' mentors, they are encouraged to continue to grow personally and professionally.  GLAMI provides excellent on the job training in many subject areas.  And, these 32 young women push themselves to grow in so many ways:  continuing their academic studies beyond a bachelor's degree, entering competitions, and starting their own organizations and entrepreneurial ventures.  What outstanding role models they are for their Kisa and Binti Shupavu Scholars – they are inspiring, living examples that "learning never stops."
Let's meet three of them and learn about their motivation and their challenges.
Aikande Muro
Senior Kisa Mentor
Pursuing Master's in Monitoring and Evaluation
For Aikande, her graduate degree has been well planned and logically chosen path. "I graduated from Mzumbe University in 2017 with a bachelor's degree in accountancy and finance and since then have mentored more than 300 girls in the Kilimanjaro and Arusha Regions through GLAMI.  I was a Kisa Scholar myself (Makumira, class of '14) and now that I am actually implementing the program, I found that I wanted to pursue further studies in this field.  Monitoring and Evaluation really suits the quantitative side of me.  Early on, I did some data entry work for GLAMI.  My family was very happy to hear that I am going for a master's and I will make them proud!" 
For Aikande, studying has become bookends to her regular work day and responsibilities out in GLAMI Partner Schools and it requires good time management! "To balance my schedule, I come to the office 1-2 hours early every day to concentrate on my studies.  At the end of my work day, I resume my studies. Having multiple tasks on my plate is challenging sometimes.  There are times I have to play my role as a sister and mentor my Scholars and there are times I have to be a student and study hard and sit for exams.  I have learned how to balance my time, to be proactive, and to produce a positive outcome."
Sarafina Kifaru
Kisa Mentor
Pursuing Master's in Monitoring and Evaluation
Sarafina, also a former Kisa Scholar (Arusha Secondary, class of '14) and Kisa Mentor is taking the same course as Aikande, but her motivation to take this big step was a bit different.  She explains, "I remembered my graduation day in 2017 (University of Dodoma, bachelor's in economics) when the graduates with advanced degrees were dancing to celebrate their achievements.  I felt happy and also a bit jealous, actually.  My mother, who was sitting next to me saw the smile on my face and told me, 'It is not easy because they have been through a lot to get there.' I told her, 'One day I will dance like them.' So, when I got the chance to develop myself through GLAMI, I decided to go for it!"
Kisa Scholars tend to be surprised that their Mentors, who are still quite young, are taking master's courses.  Mentors encourage them to grab opportunities that come their way to grow personally and professionally while they are young and before they have other obligations.
Sarafina says, "When I tell my Scholars that I am getting my master's, some of them do not believe me because they see that I look young.  I am glad that I have been a role model and influenced them to believe that they can achieve anything and become who they want regardless of age. I tell them, 'Always chase after what you believe will change your life.  You have the best chance to grab any opportunity that comes your way when you are young.  Do not sit and wait for a chance to come to you.  Remember, it takes time and a lot of effort to become who you want to be, but be patient and stay focused.  Where there is a will, there is always a way.'"
Florence Thomas John
Kisa Mentor
Winner of Wise Reader's Contest, September, 2020
You might think that after a long week of mentoring hundreds of Kisa Scholars, a person would go home and relax.  Not Florence!  A natural reader, communicator, and lifelong learner, Florence Thomas John was an exemplary Kisa Scholar (Enaboishu, class of '15) and graduated from Jordan University with a bachelor's degree in economics in 2018.  Florence enjoys pushing herself to try new things, especially in the area of public speaking.  We are proud of Florence's recent first place win in a reading contest.  With this accomplishment, she brought great attention to the work of GLAMI within Tanzania and continued to inspire her Scholars.  Florence explains:
"I was the winner in the Wise Reader's Contest!  It was sponsored by The Hub of Wisdom and the publisher Maktaba and is one of the contests we have for young people here in Tanzania.  I am glad I got out of my comfort zone to participate.  I saw this opportunity and I decided to join because I love reading books.  There were 10 books to choose from. You chose one to read and recorded a video saying what lessons you learned. I chose The Alchemist by Paulo Coelho.  On August 1st, I sent the video and that month learned I was in the top 5.  On September 5th, I got to go to Dar es Salaam to compete with the other four people.  We had to prepare a 10-minute speech and then answer questions from the audience and judges before people voted on the winner.  I shared my good news about my experience and winning with my Scholars when I went back to class.  They were so excited!  Most importantly, it showed them never to stop trying new things."
Read Florence's blog series about her Kisa Mentor job.
---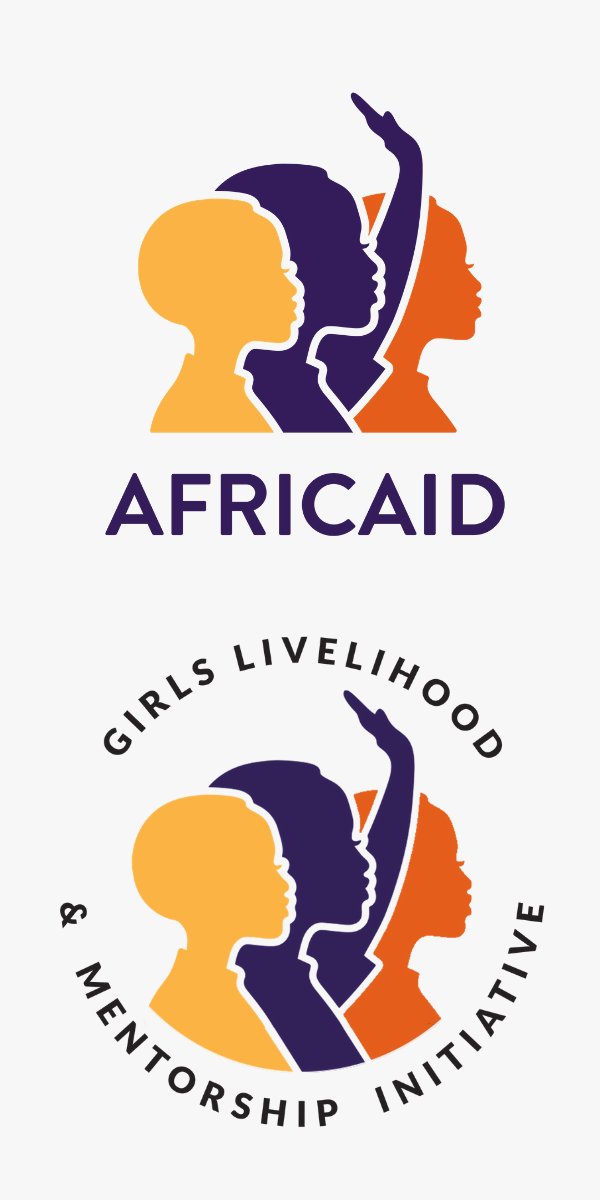 AfricAid works to improve the standing of women in society through robust, locally-led mentorship initiatives that cultivate confidence, improve academic and health outcomes, and promote socially-responsible leadership skills. In close partnership with our sister organization, GLAMI (Girls Livelihood and Mentorship Initiative), we support mentorship opportunities that help secondary school girls in Tanzania complete their education, develop into confident leaders, and transform their own lives and their communities.