During COVID-19, everyone has had to learn new ways to keep going on with life, while taking precautions against the virus.  This includes individuals, institutions, and organizations, such as Girls Livelihood and Mentorship Initiative (GLAMI, formerly AfricAid TZ).  GLAMI learned that it is critical to continue providing Tanzanian girls with the expert leadership and life skills training that GLAMI is known for.  To do this, GLAMI created an ongoing radio program, which launched on August 22, 2020. Funding for this radio program was provided by the Australian Volunteers Program, funded by the Australian Government, to which we are deeply grateful.
When schools in Tanzania reopened after a three-month closure, we knew that the students would have a lot of catching up to do and we would not be able to resume the frequency of our usual after school schedule.  After communicating with the Head of Schools, we prioritized academic progress and came up with a new plan to see our Kisa Project and Binti Shupavu Scholars just twice a month.  GLAMI staff discussed and formulated new ways to deliver our life changing curriculum.
More than ever, we knew that the radio programming would be a very important supplement to our in-person teaching and at the same time to reach so many more girls who are not in our programs.  We believe it will be heard by many people including parents, brothers, aunties, uncles, and other community members who help to raise girls.  They will get to learn the lessons that are aired and become more aware of their role in making a girl's journey toward her goals and dreams easier.
In taking on this new challenge of radio programming, we had a lot to learn, including planning engaging content, buying airtime that would reach the areas where GLAMI operates in 40 Partner Schools, and advertising and promoting the weekly shows.  These efforts were managed by a committee led by Maryrehema Mkumbo, who is GLAMI's Monitoring, Evaluation, and Learning Coordinator.
Highlights of the New Radio Program
Program:  Safari Ya Binti (A Daughter's Journey) will air on 2 local radio stations, MEGA FM based in Arusha and MOSHI FM based in Kilimanjaro.  Arusha (city plus District) and Moshi have combined populations of nearly 1 million people.  The program is expected to reach 8 Regions in the country.  The twelve half-hour programs air on Saturdays so that students everywhere will be out of class and able to hear it.
In order for Kisa Scholars who are in boarding schools to have access to the show, GLAMI bought radios for 10 Partner Schools.  Information about the show was conveyed to school administrators and Kisa Liaisons to ensure supervision for the girls listening to the program on the week-end.
Binti Shupavu Mentors texted the Scholars' parents to let them know about the new program so that they can provide their girls (who mainly attend day schools) with time and permission to tune into the radio station.  They invited the parents to join their daughters in learning new skills.
Topics:  The program will focus on educating a girl and the community in three main areas.
Personal Leadership
Life Challenges and Resilience
Community Leadership
Each theme will have a series of 3 pre-recorded lesson and 1 live session, which will engage with audiences and provide opportunity to respond to questions.
Speakers:  GLAMI will use its own staff as presenters for all the lessons.  The first speaker was Kisa Project Manager, Hadija Hassan.  Future speakers are Binti Project Manager, Asimwe Suedi, and Kisa Mentors, Chonge Tukwa and Agatha Chaima.  Other staff will rotate in as they express interest and our aim is to encourage everyone to try and learn from a new experience.  Who knows what hidden potential we have?
Advertising and Promotion:  GLAMI is advertising the show on its social media and GLAMI staff are reminding people in their own social networks to listen to it.  Flyers were distributed to students both inside and outside our programs at our Partner Schools.  Kisa and Binti Scholars were encouraged to be ambassadors of the show in their home communities and tell everyone to listen.  The radio stations are advertising the show frequently.
Evaluation:  How will we know if the new radio program is successful in reaching many girls and other community members?  GLAMI will be surveying Scholars in our programs, non-Scholars, and community members.  We will also collect "Most Significant Change" stories and conduct focus groups to qualitatively measure the impact of the new program.
GLAMI Creates a Video to Promote its New Radio Program
Translation: She wakes up every day at 4am.  She walks for about 7km to get to school.  There's a lot of temptations in her daily life.  A lot of people have made fun of her, but people looking down on her has not made her forget that she is a beautiful flower, a girl with a dream a girl with goals.  A sister with goals, a sister with vision, strong, brave, and a hard worker.
---
Hadija's Radio Experience
Hadija used her 30 minutes to introduce GLAMI, as well as to explain whey we decided to add the use of media, especially radio, into our work.  This Women's Equality Day, Hadija recounts her first time on the radio.
I introduced the first area of concentration, Personal Leadership, and focused on developing good habits, which contributes to being able to lead yourself well.  I talked about internal and external motivation, which are among the biggest reasons for the behaviors developed by many people, and then connected habits and motivation to the idea of personal leadership. 
I believe that what I presented will touch the lives of many girls in different areas.  It is encouraging for a girl to hear a woman speaking about issues that seem to be a hindrance for our achievements.  That is the moment when our minds change, self-doubts are erased, and we start believing in ourselves.  Some may be inspired by my work and want to follow in my footsteps.  Likewise, a lot of parents and guardians believe in a girl's ability through examples, so being able to speak on the radio makes me believe I have played a role in changing the minds of some community members toward the worth of girls.
Some of Binti Shupavu Scholars were recorded to provide real life examples regarding habits and motivation and how they have contributed to their personal leadership. Including our Scholars in the show is a way to inspire other girls, their parents and guardians, and make them believe they also can become like the girls who spoke in the show.  The girls were confident and expressed themselves well, so I think it worked!  Their Mentors felt great joy and pride listening to them.
I had mixed feelings being the first speaker.  I am used to training in person and worried whether the show would be enjoyable.  I kept telling myself it would be great since I used to be a school news presenter back when I was in A-Level.  The presenter at the studio was amazed by my ability and asked "Do you have any experience with recording?  I was expecting many 'cuts' and 'starts,' but your flow is fabulous."  I was overjoyed by this comment and it boosted my desire to do it more! 
Through this experience, I had the opportunity to meet with a professional content creator to learn engaging radio language and added another skill of script writing.  I would advise other staff to jump in and try radio presenting too!  It is one more example of the great investment GLAMI makes in its staff so that our knowledge can bring huge changes in our community.
Which brings me to Women's Equality Day.  A radio program such as GLAMI's new initiative represents an effort toward a more balanced society.  Societies where everyone's ability and capacity are known and appreciated.  Safari ya Binti supports communities to travel positively and equally with girls on their life journey. 
There is a Swahili saying, "Hakuna marefu yasiyo na ncha.  This means "there is no distance that has no end."  I personally have been relying so much on this saying to give hope to myself, my family, friends, and workmates during the COVID-19 pandemic.  GLAMI's new radio show also brings me hope.
---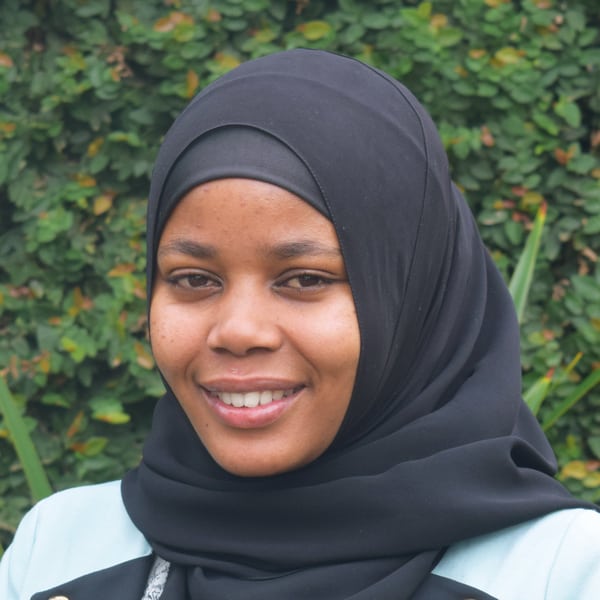 Hadija Hassan, joined AfricAid TZ (now Girls Livlihood and Mentorship Initiative, or GLAMI) in 2014 as a Kisa Mentor and was promoted to Kisa Project Manager in 2016.   The Kisa Project is a two-year leadership course that prepares girls in their last two years of secondary school to attend university and create positive social change in their communities.  Hadija holds a bachelor's degree in sociology from University of Dodoma.  Meet Hadija!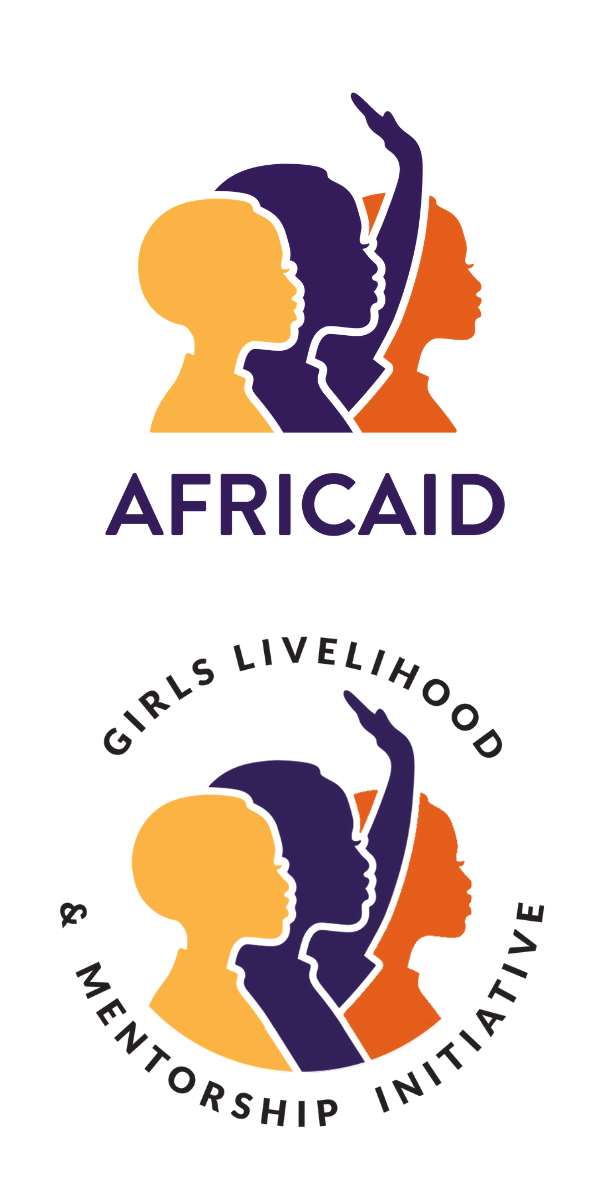 AfricAid mentors secondary school girls in Tanzania to complete their education, develop into confident leaders, and transform their own lives and their communities.  We equip girls to overcome challenges and reach their full potential because educated girls create lasting positive change.  The outcome is proactive, resilient, and socially-responsible girls who secure better jobs, raise healthier families and increase the standing of women in society.
Girls Livelihood and Mentorship Initiative (GLAMI) is AfricAid's program implementation partner in Tanzania.