GLAMI's special program at Mbokomu Secondary School ends with hearty celebrations!
"In our club, we have learned how to properly clean our hands. Just like the 2021 theme of Global Handwashing Day insists: 'our future is at hand, let's move forward together!'"
These are inspiring words from Mbokomu Secondary School student Amani* as she reflects on all that she has learned over the last three months. Amani is a member of the school's newly formed Health and Hygiene Club, a student group at one of GLAMI's partner schools. The project, a first for GLAMI, ran from August to October, 2021, with celebrations held as the official project came to an end.
The Mbokomu Health and Hygiene project is a multi-pronged initiative undertaken by GLAMI, in partnership with Mbokomu Secondary School (Moshi, Kilimanjaro District, Tanzania), and was made possible through the Go Back <> Give Back grant from the Australian Volunteers Program, an Australian Government Program.
The project involved a number of elements – the renovation of a toilet block at the school, regular student meetings with discussions aimed at promoting the health and wellbeing of students, and most recently, a re-opening ceremony and celebrations in honor of Global Handwashing Day, recognized each October.
This project is unique in many ways, compared to GLAMI's usual approach – for one, it welcomed involvement from boys at the co-educational school. The renovations were carried out on toilet facilities for both male and female students, and the classes and celebrations included both girls and boys from Forms One to Four.
The discussions on health matters were delivered through the Health and Hygiene Club, a student-run organization which met frequently to learn about proper sanitation, personal hygiene, safeguarding against COVID-19, and other health-promoting behaviors. The club also held a workshop where students learned how to make soap – and they wasted no time putting their new skills to use, selling their soap products to members of the community! When asked what their favorite activity was, many of the students replied that mastering the art of soap-making, and their subsequent ability to sell the fruits of their labor, was a big plus:
"I enjoyed soap making the most, this activity has increased an opportunity for me to have an income." – Rehema*
Others were happy to have built on their knowledge on caring for themselves and their health:
"We have been able to learn how to protect ourselves from communal diseases, personal cleanliness and cleaning our environment, also how to protect ourselves from COVID-19. We promise to pass this education to our families and society around us!" – Salma*
Asimwe Suedi, Project Manager for Binti Shupavu in the Kilimanjaro Region and the lead GLAMI staff member on the project, spoke of her pride in the club and all that they have achieved since they began meeting:
"As the guardian of the club, I have enjoyed working with its 21 students. Students at Mbokomu look at the club members as role models because of how devoted and proactive they are. The lesson I have learned is to share ideas with children and engage them in the process of making decisions, and you will be amazed by how much positive change they can bring!"
Running parallel to the club was the construction project at the school – a toilet block which had fallen into disrepair was renovated so that students not only have the knowledge but also the appropriate facilities to ensure their ongoing health and wellbeing at school. The renovation work yielded a total of six toilets for the girls, each with an inbuilt shelf for changing menstrual products, as well as three toilets and three urinals for the boys. A tank for the toilets was built as a part of the process, as well as sinks for handwashing, both inside and outside the toilet block, and an additional hand washing station was constructed near the campus' kitchen.
Mbokomu Secondary School went from having facilities which were not government compliant, to now exceeding the minimum recommended number of washroom facilities.
In addition to this, a menstrual product incinerator was built, to assist with the responsible and hygienic disposal of menstrual products. Prior to the project there were only limited sanitary disposal options available, which may have impacted school attendance rates for girls.
The culmination of the project was an event held on October 18, 2021 in celebration of Global Handwashing Day, attended by government officials, school board members, staff from GLAMI, and students of the school. The club members, proudly wearing special t-shirts, showcased what they had learned through songs, poems and acting; there was dancing of course, and speeches from club members as well as the Head of School, who expressed her delight at the renovated facilities, and promised to ensure their upkeep. The newly renovated toilets were officially opened, and the club members demonstrated proper handwashing technique.
And while the official project may have wrapped up, the Mbokomu Health and Hygiene club are just getting started.  The students plan to continue the initiative with ongoing meetings and more workshops learning different skills – workshops they plan to fund through their soap-making business. They have also committed to ensuring the facilities are kept clean and looked after:
"We thank you for renovating our toilets and we promise to take good care so we and the next generation benefits!" -Mary*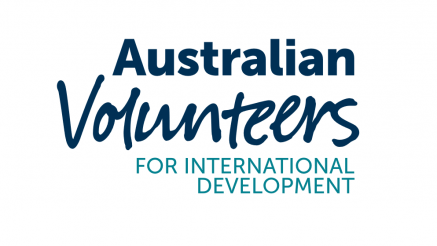 GLAMI wishes again to thank the Australian Volunteers Program for its support of this project through the Go Back <> Give Back Initiative.
Discover more about the Australian Volunteers Program and Go Back<>Give Back.
*Names have been changed in accordance with GLAMI's child protection policy.
---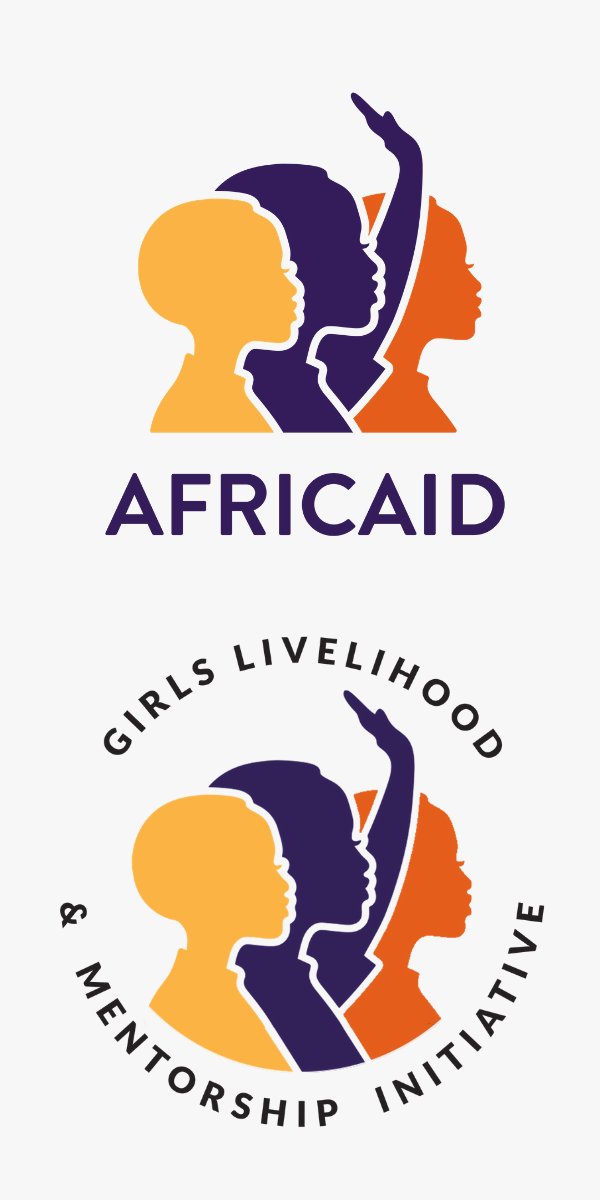 AfricAid works to improve the standing of women in society through robust, locally-led mentorship initiatives that cultivate confidence, improve academic and health outcomes, and promote socially-responsible leadership skills. In close partnership with our sister organization, GLAMI (Girls Livelihood and Mentorship Initiative), we support mentorship opportunities that help secondary school girls in Tanzania complete their education, develop into confident leaders, and transform their own lives and their communities.
Binti Shupavu is a four-year life skills course for lower secondary school girls covering topics such as study skills, personal leadership, health and self-confidence with the goal of increasing graduation rates for vulnerable girls.