Devotha Mlay and Monica Swai are not new faces for AfricAid.  Combined, they have 15 years of experience implementing the organization's girls' leadership and life skills programs, the Kisa Project and Binti Shupavu, on the ground at 40 schools in Tanzania. Together, they deal with day-to-day challenges and plan events for thousands of attendees (the top photo shows them at Career Day in October, 2013), while also managing big picture issues such as government relations, curriculum design, and the budget.  In the midst of this juggling act, they have helped to grow the organization from serving 180 Scholars to 6,000 in just 8 years.
Both university educated, Devotha and Monica are highly respected by their staff, the administrations of the schools they work with, and the entire community.  So, being named co-Managing Directors in January, 2020 is not a surprise, nor is it a great departure from the roles they have been performing professionally and successfully for years.
Many AfricAid supporters in the US have had the opportunity to meet Devotha and Monica in person as they each traveled to Denver, Colorado to be the guest speaker for the organization's annual Art & Soul fundraiser (mark your calendar for April 18, 2020).  For those who have not had the chance to hear these dynamic speakers, you can learn their philosophies through these 6 Q&A.
What is the single biggest challenge women face in Tanzania?
Devotha:  I would say the biggest challenge that women are facing in Tanzania is the lack of trust.  Women in Tanzania are facing a big challenge because communities do not trust women completely.  They have prescribed things that women can do and cannot do.  But, also, women don't trust themselves.  This keeps women from reaching their full potential.  Women don't put in as much effort or show their abilities.  It's not that they cannot do things, it's that they don't trust that they can do them. Even if they are doing something right, something that helps their community, society does not appreciate that women are capable.
A great example is when people visit our office.  Most of the time, when typical Tanzanians figure out that there is no male in our office, they are so surprised to find that we are all women here.  During Parent Engagement Meetings, when they realize this organization is led entirely by women, and we are doing all these great things, they are surprised.  It is a challenge, but I see it as a big opportunity because we are starting to change the story!  In the future, people will view women as changemakers!
Monica:  I agree with Dee that women in Tanzania lack self-awareness and confidence. This is majorly been brought about by the patriarchal system that has been dominating our societies since the beginning of time. The roots are very deep and it takes a long time to change those attitudes.  Men in our country still believe that they should hold all the power and have more rights than women, making it harder even for a confident, self-aware woman.  She finds herself working twice or thrice as hard.
What are the greatest benefits when girls gain confidence, resilience and leadership skills?
Devotha:  I believe there are so many benefits – and they are related.  The first thing that comes to my mind is when a girl is confident, this allows her to participate and to give her opinion.  When she is resilient, she is able to stand by that thing she believes in.  She gets to choose who she wants to be because she believes she can do it.  These girls will lead their community to be a better place.
I also want to look at a different angle.  When girls are confident and resilient, it gives them more chances to break the vicious cycle of poverty.  When girls are educated, they are increasing their chances to become financially independent.  That means they can take care of themselves and their families.  They will be healthier and you won't expect domestic violence and abuse to happen to them.
Monica:  With an education, a girl can go forth and take the space that is rightfully hers.  She can pursue her dreams and leave a mark on this world because now she knows she can.  She can persevere in spite of the challenges she might face from her family and society because she now knows it's possible.  She can be the first to make a change and inspire others to walk in her footsteps, creating a ripple effect.
How do you see communities being transformed as a result of our work?
Devotha:  Basically, we create role models.  We create girls who are able to use their full potential to bring about changes in their community.  I see the community transformed by supporting girls' education. Eventually, this turns into women who use their potential to benefit their whole community.
Monica:   We are changing the system one mindset at a time.  The girls we mentor are so driven, so eager, and ready to prove to the communities how wrong and negative their negative beliefs are.  They basically go out and be this new ray of light, leaving people around them speechless, but with something to think about.  And that's what we want – for society to start thinking differently.
What is your vision for the next 10 years?
Devotha:  Over the next 10 years, I wish to see women and men, girls and boys, in Tanzania become defined by who they are and their potential to create positive change.  They are no longer defined by their gender.
Monica:  In 10 years, I would like for the current baby girl child not to have a hard time searching on the internet for a local woman role model to be inspired by.  Who will they find when they google?  Program alumnae, who are the girls we have in our programs right now! I believe we will be so expanded as a movement that women who do great things will come forth and become the new generation of mentors.
How do you spend your time during a typical week?  And, how will you work together as co-Managing Directors?
Devotha:  My typical week begins by checking in with the Deputy Director of Government Relations and Compliance to see if there is anything new that we need to be aware of.  Nowadays, there are a lot of changes that are happening and we need to comply with the rules and regulations.  This takes up a lot of my time.  I also check in with all the Managers as I always want to be familiar with what is going on that week. I keep in constant communication with different people in the education field (for example, the Regional Education Learning Initiative (RELI) that we have been a member of since 2017).  Most of the time, in the middle of the week, a meeting will pop up, which requires me to travel from Moshi to Arusha or Dar es Salaam.
Monica and I are completing and supporting each other.  I focus on how the programs are running and all the stakeholders.  Monica works more behind the scenes to make sure every detail is considered.  We have agreed that we will meet each month and discuss priorities for that month and each quarter.  For example, in Quarter 1, we are working on rebranding the organization in Tanzania.
Monica: Each and every week, I make sure that both programs have funds for all of that week's activities (i.e. transport and supplies).  I ensure that the offices are equipped with all the necessities for the staff's work (from the internet, mobile phones, and running water to toothpicks, nothing is too big or small!).  I pay vendors and place orders for various supplies and services.  I ensure we are compliant with government regulations in terms of fees and do all the financial reporting.    I now have the added responsibility of supervising the Monitoring, Evaluation, and Learning department and donor/partner relations.  These go hand in hand as large donors (foundations) want to know statistical results.  This also means more phone calls, especially in the evenings, since most partners are in a different time zone.
Since Devotha and I started working together in 2013, things have run very smoothly between us.  We don't always agree on everything, but we have mutual respect and understanding.  We believe that each of us has different qualities and skills that are necessary to run the organization efficiently and successfully.  And, we are friends!
Finally, what do you love most about your job?
Devotha:  What I love about my job is the fact that it puts me in the center of communicating with different people from different corners of the world about things I am most passionate about.  That is supporting girls' education so that they can become resilient and confident, and eventually changemakers in their communities.  The process of bringing all these people together for the girls we serve makes me really happy.
Monica:  Apart from the girls we mentor, I am honored to work side by side with such a great group of humans.  They inspire me each day with their dedication and passion to making a change in our country.  This new role sometimes feels a bit overwhelming, but it is a great feeling to head to the office every day and be their leader.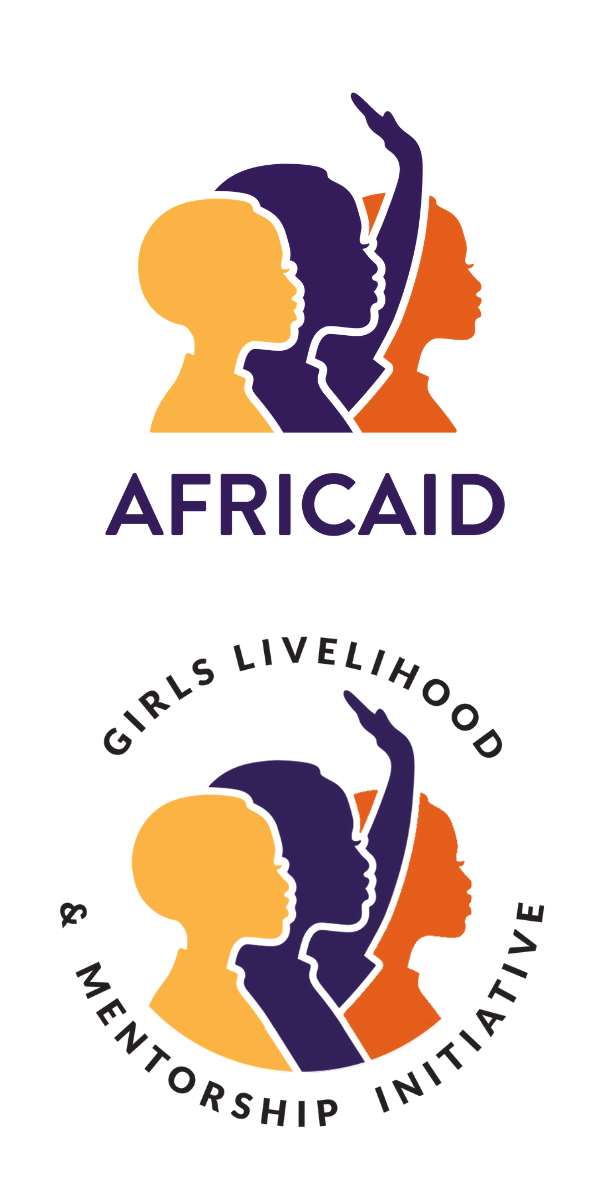 AfricAid mentors secondary school girls in Tanzania to complete their education, develop into confident leaders, and transform their own lives and their communities.  Through our two programs, Kisa Project and Binti Shupavu, we equip girls to overcome challenges and reach their full potential because educated girls create lasting positive change.  The outcome is proactive, resilient, and socially-responsible girls who secure better jobs, raise healthier families and increase the standing of women in society.
Girls Livelihood & Mentorship Initiative (GLAMI) is AfricAid's program implementation partner in Tanzania.