Now, more than ever, the character traits and skills that the Kisa Project teaches are important.  Resilience, planning and organization, leadership, and hope and optimism are helping 1,800 Tanzanian school girls enrolled in the extra-curricular program to cope with the disruption and stress caused by the Coronavirus pandemic.  Schools are closed and the Kisa Scholars have scattered far and wide back to their homes where, not suprisingly, they are already acting as leaders to their families and communities.  Mentors are providing encouragement to the girls through regular group texts and individual phone calls.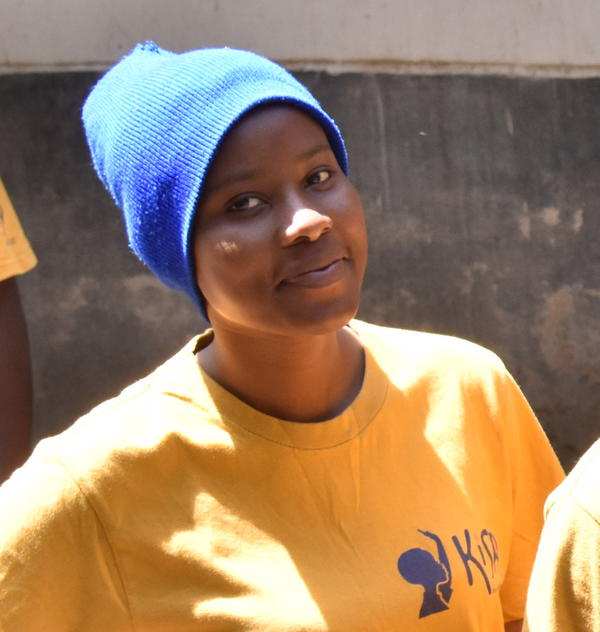 Before the pandemic reached Tanzania, Kisa Mentor, Chonge Tukwa asked one of her standout Scholars to be a guest blogger.  Maria is a Kisa Year Two Scholar from Mwandet High School.  Her school is on the northern edge of Arusha, with a stellar view of Mount Meru, and has both day and boarding students.  Maria's village, where she lives with her mom, older brother, and younger sister, is in a different district and a very long bus ride away, thus she boards at school.  She is the first person in her family to reach Advanced secondary school level and they have high hopes that she will attend university.  She is studying History, Geography, and Kiswahili (HGK) and has aspirations of becoming a psychologist.  Her experience with having Chonge as her Kisa Mentor, someone she can rely on and express her feelings to, has influenced her career choice.
Chonge says, "I have enjoyed mentoring Maria these past two years so much.  She is very proactive – always positive and dreaming of ways to make a positive impact on her fellow girls. As her Mentor, I hope I have given her the ability to believe her dreams can be achieved."
Learn about Maria's Kisa experience and what is on her mind today, now that she is at home in isolation due to the Coronavirus.


I had always dreamed of being a leader, but I had never developed and practiced my leadership skills.  In 2018, just after starting Advanced Level (last two years of high school), I joined Kisa.  I remember saying "yes!" before even filling out the forms.
"I was an advocate for the whole community."
Some of my most memorable moments during these two years of Kisa were the two main projects we had that gave us a chance to show our leadership ability to others, the Year One Presentation (Y1P) and the 2 Day Challenge (2DC).
I enjoyed the entire process of the Y1P, from the community assessment to the presentation day.  The challenge I found in my community was a lack of a marketplace.  Back home, most entrepreneurs find it hard to work and become self-reliant because they do not have a place to go to buy and sell commodities.  I conducted a door-to-door education to create awareness among the community members that they should work together to come up with a solution, rather than depending on the government to come and solve the challenge for them.  I was an advocate for the whole community and represented them to people who will stand together with us in solving the challenge.   I am happy I initiated the discussion – after that, the village chairperson started to make sure that the villagers contribute toward this shared space that benefits everyone.  For the 2DC, my classmates and I identified a problem right at our school.  We worked in a team to install additional clotheslines.
"The world is undermining girls' power."
Due to the status quo that exists, a lot of people where I'm from still don't believe in educating girls.  I want to tell these people we will never move forward if girls' issues are unsettled.  If we want to change the world, educating girls has the greatest influence because many underdevelopment issues involve gender inequality.  By not supporting girls' education, the world is undermining girls' power.  Everyone in the community should work to improve this situation.  Together, we need to stand and fight against this.  One of the best ways to get our societies to change is the power of speech.  Our voices are strong to make real change in the world.  We can speak about girls' issue and gender equality to make the world a sustainable place for everyone.  By example, I hope I am changing my community's perception about girls going to school.
"Change begins with me."
If there is one thing I want to change in this world, it is the notion that women cannot become leaders, cannot bring positive change to their communities, or cannot play a part in bringing about development. I will change this by showing everyone how powerful women can be.  Already, I consider myself a role model to my siblings and neighbors. I work hard to never let my family down as they are hoping for change that will be brought by me.  Being a leader means being accountable and doing things that benefit other people.  Doing things for selfish reasons does not make us leaders.
Looking to the future and with the belief that change begins with me, the passion I have to help others made me want to start an organization to help people in need.  A group of friends and I have formed an organization called "Be My Voice," which will help children gain access to needed school materials.  I want other young people to know they can actually make a difference by sharing what little they have.
"

We will be able to save ourselves."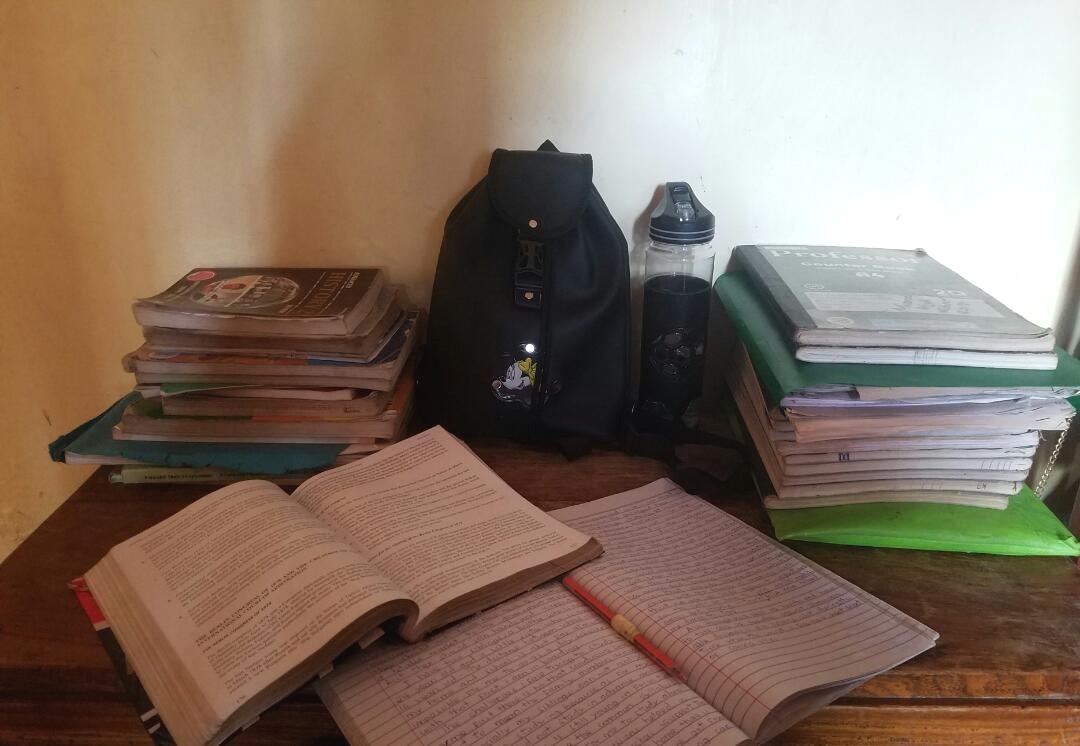 We were all sent home from school on March 17 to try to stop the spread of the Coronavirus.  I have studied at home before on holidays, but this experience is different because I am not supposed to leave the house.  It is hard to concentrate with my entire family around.  Before, I could meet up with fellow students in a more conducive environment, like a library.  Despite bringing many books home, I do not have all the necessary materials, and it has also been hard to get in touch with our teachers.  We have to be entirely self-motivated.
The skills I gained from Kisa are helping me cope with the current situation.  For example, during Kisa, we learn about using social media wisely.  This helps me to get information to keep me and my family safe, to communicate with other girls who are taking my same combination of classes, and to stay in touch with my Mentor.  Through our Kisa girls WhatsApp group, our Mentor updates my fellow Kisa Scholars and I on what is happening and gives us correct information about the disease.  She also helps us to think about managing our time, and reminds us about the study skills we have learned and encourages us to challenge ourselves.  She is also in touch with our parents, asking them to be sure we have time to study.
As a girl who is a leader, I play a role in making sure my family is safe by sharing with them important information and making sure they all adhere to the measures provided by the Ministry of Health and the World Health Organization.  I hope by doing this, we will be able to save ourselves, our neighbors, our country, and the entire world.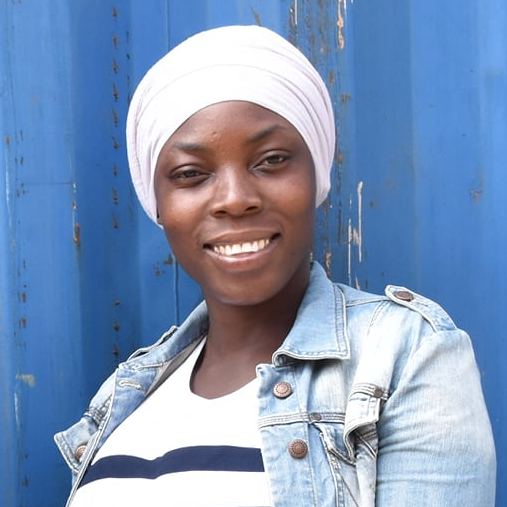 Contributed by: Chonge Tukwa, Kisa Mentor and Alumna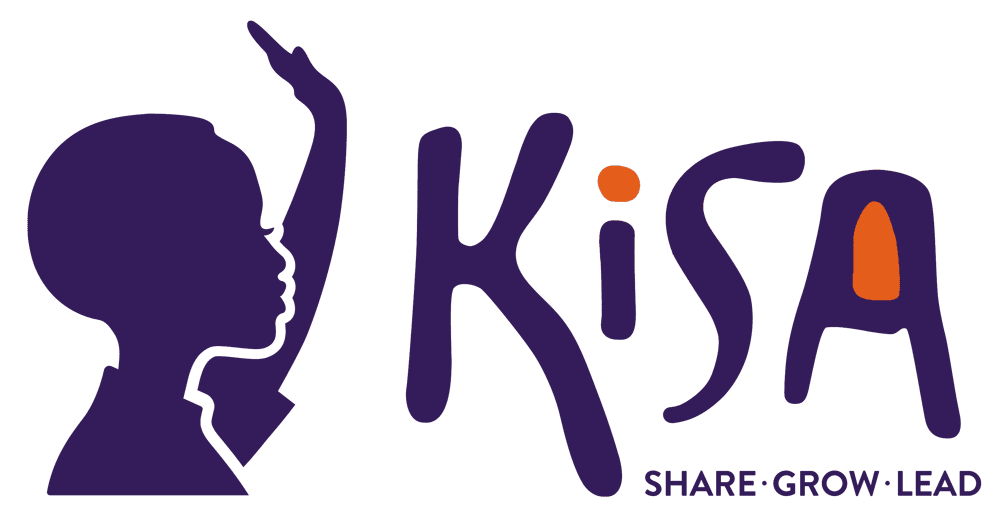 Kisa Project is a two-year leadership course that prepares girls in their last two years of secondary school to attend university and create positive social change in their communities.
---
WANT TO LEARN HOW THE PANDEMIC IS IMPACTING OTHER COMMUNITIES AROUND THE GLOBE?
Explore stories from our partners at the Posner Center for International Development in Denver, CO: