Mary is a Year Two Kisa Scholar from Langasani Secondary School. She is taking History, Geography, and Kiswahili and wishes to become a lawyer in the future. Her father has three wives; she's the sixth out of nine children and the first out of two daughters from her mother. Her mother was the third wife, but she passed away when Mary was in grade two. Despite her challenges, Mary continues to show her capability to ignite change within her community.
After the death of her mother, Mary and her younger sister lived with their father and stepmother. They faced various challenges when they were young, with sickness as a major one. Mary fell very sick when she was young which caused a problem with her hearing that she still suffers from. When she grew up and asked her stepmother why she doesn't hear well, she was told she was given medicine that contained high chemicals that made her that way.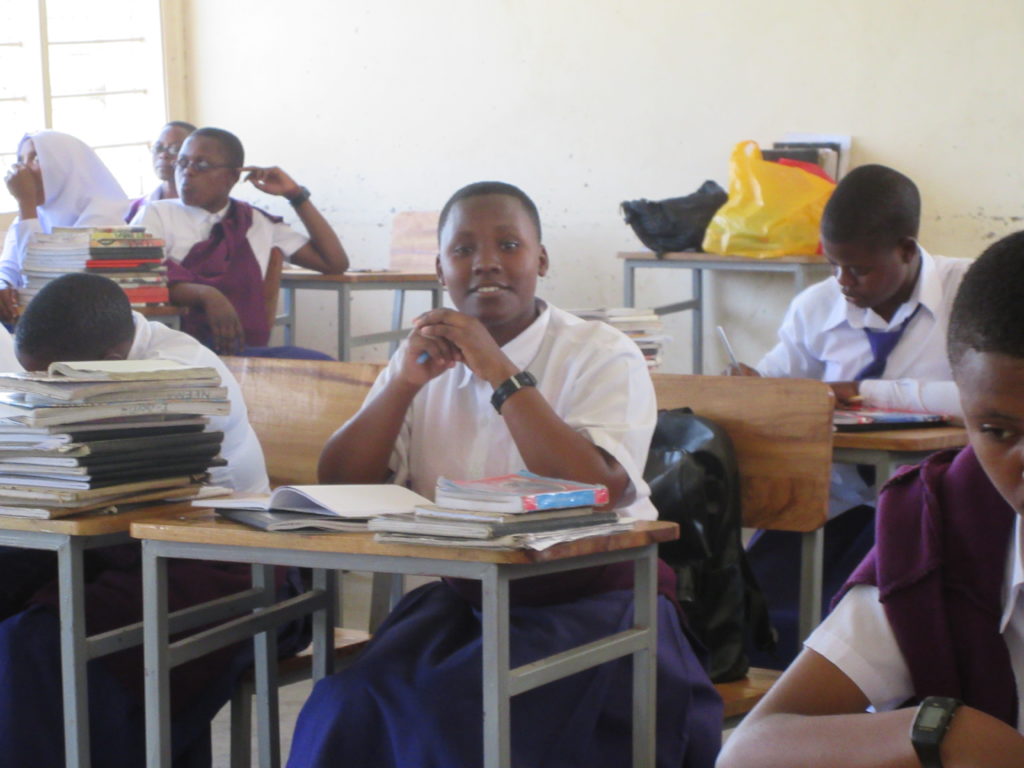 Despite all of these challenges, Mary does very well in school. Her efforts in school and life motivate her father to not give up on her education. Mary's situation differs from her little sister who is two years younger than her, who left school and got married to an older man from Kenya. When she visited home during school holidays she did not see her sister at home.
Mary told us that in her community there are many young girls who are physically well but hold the belief that getting married at a young age is a way to escape a tough life. Also, some people in her community fail to implement their educational goals due to differing beliefs of what the future holds.
Here is Mary's hope: "I want to bring change in my family. I believe that through the knowledge I obtain from Kisa, when I go back home, I will find my sister and talk to her with help from my Mentors. I am also hoping to mentor other girls from my community to fight against low expectations and encourage them to study hard at school."
Mary is very thankful to her Kisa Mentor, as she always has time for her after class hours to discuss her weekly progress in school. She is also thankful to her teachers who spend extra time with her to make sure that she understands everything in class.