Statistics show that 76% of business professionals believe that having a mentor is important, but only 37% have one.  Mentors provide a wealth of knowledge and experience to us; they guide us through challenges and increase our likelihood of success; and they lift us up and take our success personally.  A mentor can help a mentee improve his or her abilities and skills through observation, assessment, modeling, and providing guidance.   Forbes Magazine, 7/3/19
The pillar of AfricAid's programs in Tanzania is mentorship.  There are countless examples of valuable mentoring relationships that are being built through the Kisa Project and Binti Shupavu, between 33 young female role models (31 full time Mentors and 2 volunteers) who teach after school classes weekly and the nearly 6,000 secondary school girls participating in the two programs in 2020.
Here's the story of one of them:  Aikande Muro, who graduated as a Kisa Scholar herself at Makumira Secondary School in 2014, and Charity, a Year Two Scholar at Oshara Secondary School.  Charity's Advanced-Level combination is History, Geography, and Kiswahili and she hopes to pursue community development studies when she reaches university next year.
Aikande:  In my work as a Kisa Mentor, I have come across many outstanding Scholars, but Charity really stands out.  Her Year One Mentor, Subira Manyama, pointed her out to me as one of the especially strong and active Scholars at Oshara.  I have also found that inside the classroom, she is always attentive, tries to respond, and asks questions.  Outside the classroom, she is an outgoing person too.  She likes sports and games, preparing and decorating for class parties, singing and cooking.
Charity:  Before having Madame Aikande as my Mentor, I stayed with everything in my chest.  Now that I have a mentor, there are big changes.  Changes like improvement in my confidence and self-expression.  I have learned that getting my voice heard is important.  I have grown to be a resilient person and more solution oriented.  There are many outstanding things I have learned in class:  good decision making, win-win solutions, social entrepreneurship, budget making, leadership styles, being proactive, and confidence.  I am working on implementing them all and seeing the positive differences they can make.
Aikande:  When Charity talks about one particular topic, her face brightens and she gives you a dazzling smile, showing her big dimples.  The subject she is most enthusiastic about is entrepreneurship.  She does not depend on being employed, but is a creative problem solver and is always pursuing new ideas.  During the holidays, she started a small-scale poultry business, which has grown from 5 to 20 chickens.
Charity:  Taking care of the chickens and watching them grow is one of my favorite activities when I am at home.  My mom takes care of them while I am at school.  In addition to my poultry business, I make crisps (snacks), cultural bracelets, sandals, and I have just learned how to make decorative doormats.  I have sold all of these things to help pay for school fees and materials.  I want to show other youth how they can engage themselves in entrepreneurial skills and not stay idle.  My other passions are designing and decorating.  During school celebrations, they come to me for designs.  At last year's graduation, I was awarded for designing the runway.  It was a memorable moment in my life at school.
Aikande: In October, 2018, as a First Year Scholar, Charity had the opportunity attend AfricAid's Career Day event.  1,700 Kisa Scholars from 28 Partner Schools gathered at 2 venues in Arusha and Moshi for a day of motivational speeches by professional women, break-out sessions, awards, socializing, good food, and dancing.  In addition to Career Day, there are other challenging and collaborative activities that add value to the Kisa classes.  Last Spring, Charity and her Year One Kisa classmates developed and delivered their Year 1 Presentations in front of a panel of judges.  Charity's topic was poor waste disposal in the community.  The solution she recommended was a garbage and recycling center some distance from where people actually live.  Perhaps she will make this idea a reality this year when she and her Year Two classmates work on their 2 Day Challenge.
Charity:  My inspirations in life have been facts, stories, and quotes.  There are details in facts that show us how to face the situation we are going through.  Facts may tell us that things are hard, but they don't say they are impossible.  Hearing the inspiring stories shared during Career Day has shown me what it takes to be successful.  Quotations have a hopeful tone that helps us reflect and know that we can have a good future too.   Madame Aikande often shares inspirational quotes with the class.
Aikande:  By sharing our experiences, life shows us how much we need each other.  In any path someone may take, there are people who came before.  It is good to know that we are not on our journey alone.  No matter how hard things may get, we have a shoulder to lean on to get the help we need on our journey.  This is why we all need mentors!
Charity:  The beautiful things in this life are not far from where we are.  It is possible to attain them if we work to get there and get a support system.  I like being around positive energy and my Kisa Mentor, Madame Aikande, has been a very important part of my life.  She has guided me through good decision making and we have exchanged ideas.  She listens when I need to talk to her and afterward, I am always relieved and hopeful.
---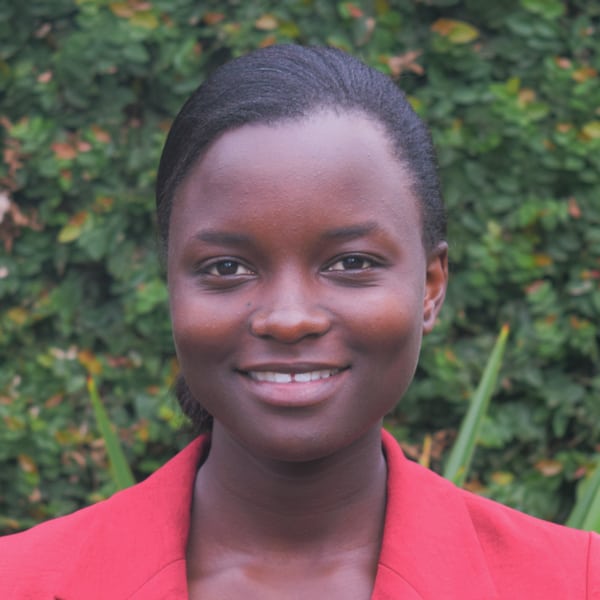 Aikande Muro was a Kisa Scholar in the Class of 2014 from Makumira Secondary School.  After volunteering doing data entry for the organization during university holidays, she joined AfricAid TZ (now Girls Livelihood and Mentorship Initiative, or GLAMI) in 2017 as a Kisa Mentor and was promoted to Senior Kisa Mentor in 2019.  She holds a bachelor's degree in accounts and finance in the business sector from Mzumbe University.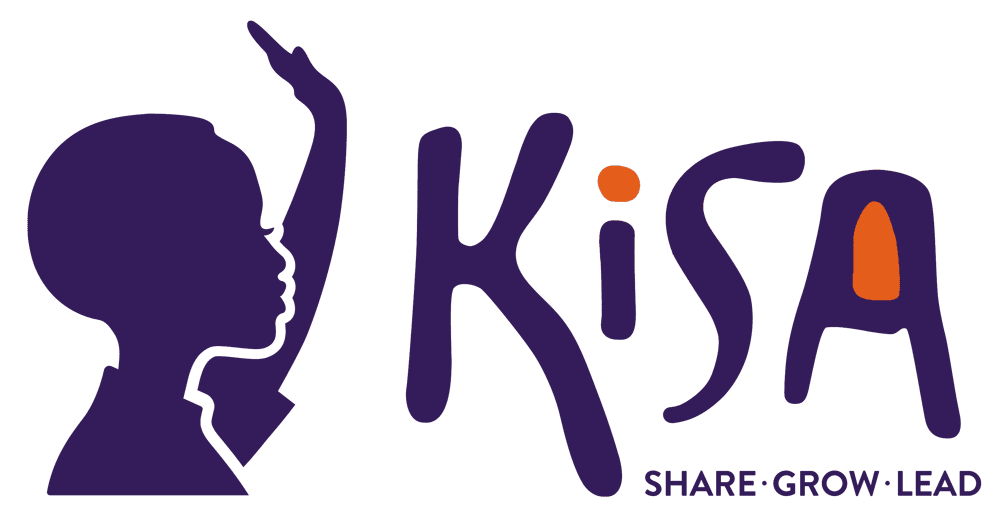 Kisa Project is a two-year leadership course that prepares girls in their last two years of secondary school to attend university and create positive social change in their communities.