A large group of adolescent girls called Kisa Scholars gather in a classroom at their secondary school in Northern Tanzania.  They are waiting for their bi-weekly extra-curricular program to begin.  In walks a young woman.  Their Mentor is poised and her hair and dress are stylish.  She has a university degree.  She looks directly at the girls and speaks confidently and enthusiastically.  She has a wide smile.  To them, she may seem absolutely perfect – and a standard they couldn't possibly live up to.
But, as the girls will learn quickly over the course of the two-year Kisa Project, their Mentor was once exactly the same as them…. a secondary school girl trying to understand her place in the world.  Through this shared experience, a close bond forms and this Mentor becomes their role model.
On International Women's Day 2021, Girls Livelihood and Mentorship Initiative (GLAMI) Mentor, Einoth Justine shares her personal journey toward appreciating her authentic self.  She also introduces us to one of her Kisa Scholars, Sandra*, as they chat about overcoming doubts that are experienced by women and girls around the world.  This includes anxiety about finding employment to support themselves and their families.
*This Kisa Scholar's name has been changed.
---
It's OK to be Vulnerable
Effective mentorship is a two-way conversation.  We all need to support each other in our journeys.  Perfectionism has taken over in so many ways, especially in this generation.  The fear of the future, the need to be perfect and always do more, has created stress in girls and women in particular.  We forget to value the present and appreciate the hard work that we have already done.
I always share some encouraging quotes with my Scholars to help alleviate this stress.  Some of my favorites are from author and researcher, Dr. Brené Brown.  In her book, "The Gifts of Imperfection," Dr. Brené encourages us to live wholeheartedly. 
 "Wholehearted living is about engaging in our lives from a place of worthiness. It means cultivating the courage, compassion, and connection to wake up in the morning and think, No matter what gets done and how much is left undone, I am enough. It's going to bed at night thinking, yes, I am imperfect and vulnerable and sometimes afraid, but that doesn't change the truth that I am also brave and worthy of love and belonging."
We need to encourage ourselves and others that it is okay to be vulnerable. Adults need to practice authenticity too. That is how we build a new generation that values the next one and respects their ideas. It is how we are going to have a generation of equality among adults and children, men and women, girls and boys.
Authenticity is Better than Perfection

My Mentor has taught me to love others in a way that nobody could have done.  No matter how much you make her angry, sad, or bored, she still smiles and speaks to us in a calm manner.  I was somewhat confident, but my Mentor has helped me become even more confident.  I have learned that from her – she is confident and she has inspired me to be like her.  She helps us develop our confidence through different activities we do in class such as answering questions, presenting group works, role plays (drama), and games where every member has to participate.  She tells us how important it is to be confident in ourselves and in the things we do.  I have never known a leader closely before, but through her I now understand who and how a leader should be.  A leader makes the way, shows the way, and cultivates the way.  I thank God for giving me and my fellow Scholars our Mentor, Madame Einoth.
As a Mentor, I always think about what it was like to start out in the mentoring field.  Recalling my baby steps toward growth in my career is how I increase my passion for mentoring and support my mentees. 
When I first started at GLAMI, I saw perfection in my supervisor, Hadija Hassan.  This was both inspiring and scary.  We would sit down for feedback sessions and I got more nervous because I thought she required perfection in me too.  That's all I could see in her and I wanted to hear how she became this perfect.  One day, she called me into one of the rooms in the office and shared with me her days as a new Mentor – the ups and downs she went through and how they built her into the person we all admire now.  This made me understand that people do not just happen to be who they are.  I understood that Hadija also made mistakes, but she made the effort to work on them and embrace the growth process.
Here in Tanzania, we grow up in a culture where we are forced to believe that an elder person does not make mistakes.  The young ones must adhere to their elders and even apologize for the mistakes that their elders make. Girls can be blinded by the status quo that "elders don't make mistakes."  They go through the same worries and fears that I went through when they look at the people they have chosen as role models. 
It is when we share our own stories that the light is let in that we are all still striving to become even better.  The growth process is a circle which has no end, and it sometimes does not taste or look sweet.  Sharing our experiences helps them know that they can become who they want to be and that the people we see as perfect make mistakes too. 
As a Mentor, I let my mentees be inspired by me, but I also let them understand that authenticity is better than perfection.  I try to be patient and give them room to make mistakes and correct them.  I encourage them to see the reality and live through it.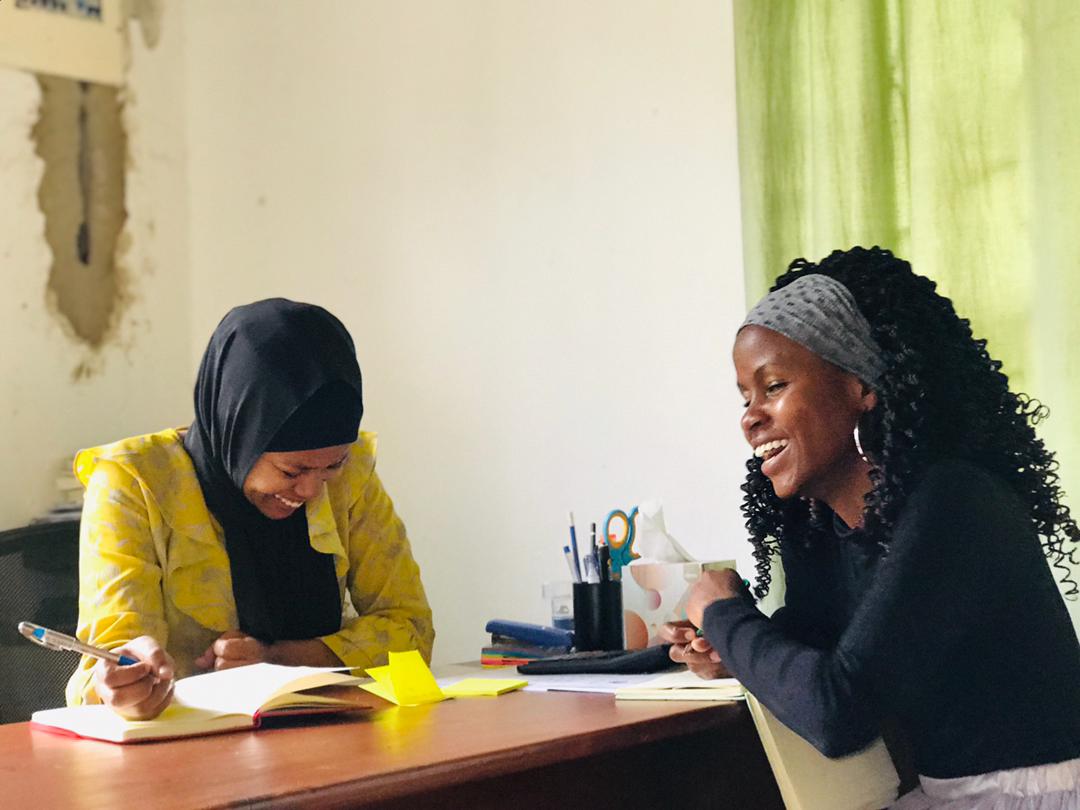 Facing the Future without Fear

Our Mentor has helped us think differently about the challenge of job opportunities. As youth we are studying, but our minds are full of where we can be employed, and we find ourselves stressed about the future. Madame Einoth has been there to always remind us that WE are the opportunities that we are searching for. She shared with us her own experience of learning economics at the university, and now working as a mentor.  The extra skills she possesses are what have enabled her to be where she is today. She emphasizes embracing our inner skills and the uniqueness we all carry.
Due to unemployment challenges, most of my Kisa Scholars, including Sandra, have been so concerned about their future careers.  Some have seen their parents lose their jobs during the pandemic.  I speak to my mentees one-on-one and all together in our Kisa classes.  I encourage them to see the brighter future ahead of them, live in the moment, and focus on their current studies.  I have helped them re-think what employment means to them, how they can best use their talents, resources, and available opportunities to generate self-income.  I let them know education should be for the purpose of gaining knowledge and not for being employed.  They can then use their education to create the best future lives for themselves.
I am most proud when I see a change or progress in my Scholars who have been struggling with confidence, giving up, working in a team, or are worried about the future.  I am happy seeing them making critical decisions on their own.  It pleases me when they come to me and express their feelings, whether it's a happy moment or a challenge they are going through.   Receiving feedback from them is so important to me – I get to learn how they feel about me as their mentor, how I have been of help to them, and what more they expect from our relationship.
---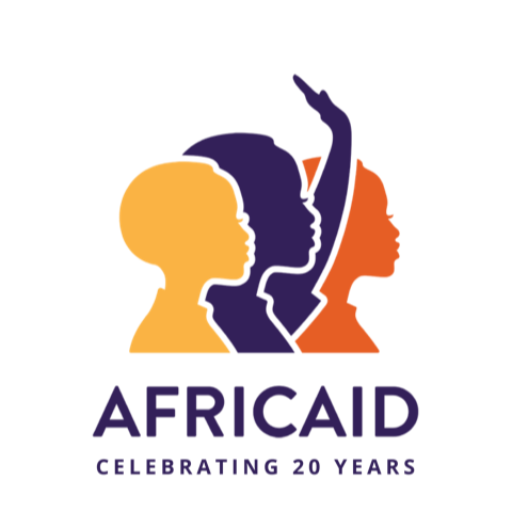 AfricAid works to improve the standing of women in society through robust, locally-led mentorship initiatives that cultivate confidence, improve academic and health outcomes, and promote socially-responsible leadership skills. In close partnership with our sister organization, GLAMI (Girls Livelihood and Mentorship Initiative), we support mentorship opportunities that help secondary school girls in Tanzania complete their education, develop into confident leaders, and transform their own lives and their communities.
You can support girls to be their authentic selves.
Make a gift in honor of International Women's Day!
[vc_row row_type="row" text_align="left" css_animation=""][vc_column][vc_empty_space height="16px"][ult_buttons btn_title="Donate Now" btn_link="url:http%3A%2F%2Fafricaid.org%2Fdonate||target:%20_blank|" btn_align="ubtn-center" btn_size="ubtn-custom" btn_width="250″ btn_height="30″ btn_padding_left="10″ btn_padding_top="10″ btn_title_color="#ffffff" btn_bg_color="#331c59″ btn_bg_color_hover="#e45d1b" btn_title_color_hover="#fab344″ icon_size="32″ btn_icon_pos="ubtn-sep-icon-at-left" btn_font_size="24″][/vc_column][/vc_row][vc_row row_type="row" text_align="left" css_animation=""][vc_column][vc_column_text]