Among the many powerful arguments for educating girls is the GREEN one.
In its 2017 report, the Brookings Institution proposed three ways that girls' education and empowerment are linked with sustainable development and climate action.  Essentially, the report said that educating girls is one of the most effective – and overlooked – ways to combat climate change.   AfricAid's two mentoring programs in Tanzania (implemented by our partner Girls Livelihood and Mentorship Initiative, or GLAMI) are in perfect alignment with its suggested platforms.
 

Promote girls' reproductive rights. 

 

Foster climate participation and leadership.

 

Develop girls' life skills for a green economy.
It is a simple fact:  girls who stay in school will marry and bear children later, resulting in smaller families overall and slowing the world's population growth that is taxing its natural resources.  According to the World Bank, girls with 12 years of education or more will have four to five fewer children than girls with little or no education. (1)
Both the Kisa Project and Binti Shupavu are designed to help girls achieve high levels of education.  Binti Shupavu has demonstrated success in supporting girls to finish their Ordinary Level studies (first four years of secondary school), while providing fundamental life skills.  In 2019, 98% of Form Four girls who participated in Binti Shupavu graduated, versus the national average of 69%.  The Kisa Project is aimed at Advanced Level girls (last two years of high school) and 97% of its graduates enter university. 
Kisa's capstone project is called the 2 Day Challenge.  This team project demonstrates the leadership abilities the Kisa Scholars' have gained from the two-year curriculum.  The Scholars choose their own projects based on an analysis of challenges in their communities, and many of these projects are environmental – for instance, cleaning up beaches, planting trees, and educating younger kids about sustainability. 
At the forefront of everyone's minds the world over on Earth Day 2020 is the Coronavirus pandemic.  Though invisible to the naked eye, viruses are an integral part of our natural world. An educated girl is better able to cope with them, keeping herself, her family, and her neighbors healthy.
Global Citizen agrees.  "Teaching life skills focused on competencies like public speaking, critical thinking, and self-confidence can help to increase girls' abilities to problem solve and respond to urgent situations like those they would have to deal with after a climate change-related crisis."   Educating girls will help them "be seen as potential resources rather than resource strains."
Read GLAMI's Managing Director for Programs Devotha Mlay's essay on the importance of teaching soft skills.
On this 50th Anniversary of Earth Day, Kisa Mentor, Einoth Justine gives her personal observations regarding the roles of women and girls and the environment in Tanzania and shares some inspiring examples of young environmentalists in action from her work with GLAMI. 
---
Women constitute half of the world's population, and women in developing countries are responsible for management and conservation of resources for their families.  According to the United Nations Women and Population Division, women produce up to 80% of food in developing countries. (2)  In my country of Tanzania and in most African countries, the whole community relies on women.  They devote substantial time to collecting firewood, fetching water, and securing food for the family.  Men consider environmental work to be for girls and women – in addition to all her caregiving and housekeeping duties, she plants and waters vegetables and manages small animal husbandry. 
I believe that girls and women have a great impact ON the environment and are most greatly impacted BY changes happening in the environment, such as when crops wither and water sources dry up due to global warming.  This decade, up to 250 million people in Africa may suffer from decreased access to water and yields from rain-fed agriculture may drop by 50 percent.  (3) Women are major users of water in their households as they maintain the hygiene of the family – cooking, cleaning, washing clothes, and bathing children and themselves.  Droughts force them to walk further and further to find it.
Investing in girls' education will increase humanity's capacity to develop diverse technical and sociological solutions for adapting to and mitigating environmental degradation and natural disasters.  In Tanzania, we begin to learn science in primary school, but it is mainly focused on things like parts of the human body.  As a student proceeds to secondary school, we take physics, chemistry, and biology in Forms 1 and 2.  Starting in Form 3, only biology is compulsory and the other subjects can be dropped, and many girls do.  At GLAMI, we believe that the confidence a girl gets from participating in Binti Shupavu can give her the nudge she needs to enter science classes filled with boys.  Our Scholars are learning that they can do anything, and they should disregard the stereotype of certain classes not being meant for girls.  This will pave the way for more girls taking science combinations in Advanced Level and pursuing careers in science.  These girls are the ones who will solve climate change challenges, including finding vaccines for viruses! 
Binti Shupavu gave a Scholar named Lucy the confidence to advocate for a reassignment to a school with a stronger science program.  Read her story.
I have witnessed girls and women advocating for the environment, not only to protect human beings, but also on behalf of creatures who cannot speak on their own but are impacted by changes in the environment.  Kisa Scholars are not afraid to get their hands dirty with environmental-themed 2 Day Challenge projects.  Here are some examples.
Beach Clean Up
Verynice Kirumu's Scholars from Mkuu Secondary School cleaned a lot of plastic trash off a popular beach near Dar es Salaam.  Through their 2DC project, they left a lasting mark on the community bordering the beach.  Other girls who are not part of Kisa wandered over to see what was happening and joined them for the clean-up.  Afterward, the Kisa Scholars left their dustbins and other equipment with those youth so they could continue to keep the area clean and safe.  Verynice says, "Growing up, I thought all environmental catastrophes were caused by big developed countries and their polluting industries.  I came to realize that tossing waste randomly, burning plastic materials, and cutting trees for firewood also contribute to pollution.  I believe that environmental safety for the current and future generations rests with me and the girls I am mentoring."
Tree Planting
My own Kisa Scholars from one of our organization's Partner Schools in Arusha named their project "Go Green" and conducted it at the nearby Canaan Children's Home.  The orphanage is located in an area of Arusha that faces soil erosion and a water shortage.  The Scholars' aim for their project was to help raise a generation that will value the environment and take care of it.  They taught the children a lesson on sustainability and about the importance of plants in controlling soil erosion, then organized the kids in planting trees.   My Scholars felt they have planted the seed of environmental conservation skills in these children.  This seed will turn a worthless wasteland into something beautiful that makes the area "Go Green."
Similarly, a group of Kisa Scholars advocated for preserving and protecting the environment right at their own school.  Scholars from Tarakea Secondary School, supervised by Mentor Fatina Mshana, planted fruit trees, including mango, pawpaw, orange, and avocado.  Not only do the trees help with soil erosion, students will be harvesting these fruits to eat with dinner in just two years' time.  "My experience working with these girls to conduct their 2DC project took me back to when I was a Kisa Scholar and my classmates and I created a vegetable garden at my school," reminisced Fatina.
These Kisa Scholars' stories are proof that girls' education is linked to conservation!  If we invest in girls' education, we invest in a future full of green opportunities.
---
Einoth Justine was hired by AfricAid TZ (now Girls Livelihood and Mentorship Initiative, or GLAMI) in July, 2018 as a Kisa Mentor.  She holds a bachelor's degree in economics, project planning, and management from Mzumbe University.  Einoth is one of GLAMI's strongest writers, and often helps her colleagues edit their blogs and reports.  She promotes youth literacy in Tanzania through a program she founded called "Help Them Write."  Get to know Einoth.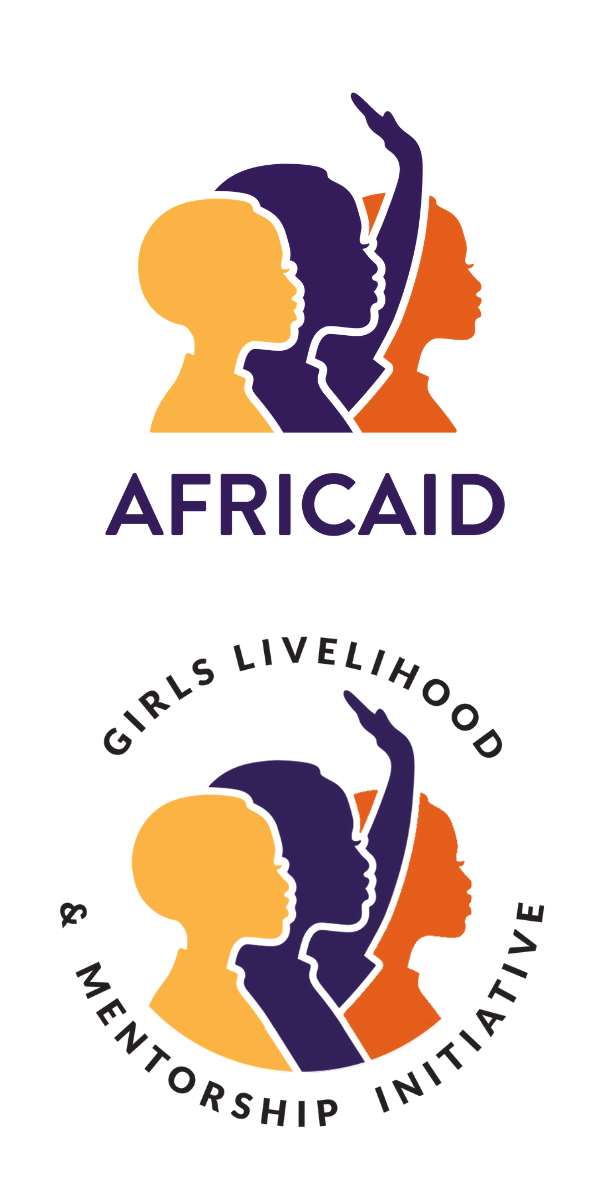 AfricAid mentors secondary school girls in Tanzania to complete their education, develop into confident leaders, and transform their own lives and their communities.  We equip girls to overcome challenges and reach their full potential because educated girls create lasting positive change.  The outcome is proactive, resilient, and socially-responsible girls who secure better jobs, raise healthier families and increase the standing of women in society.
Girls Livelihood and Mentorship Initiative (GLAMI) is AfricAid's program implementation partner in Tanzania.