A very special expedition to the "Roof of Africa" took place October 7-12, 2021.  A group of nine American AfricAid donors and the usual support team of Tanzanian porters were joined by six Mentors from Girls Livelihood and Mentorship Initiative (GLAMI) as they all bonded as a hiking group and ascended Mount Kilimanjaro (19,341 feet). It is a very rare accomplishment for a young Tanzanian woman to climb Kili and we are grateful to the Rotary Club of Evergreen, CO for helping these Mentors' fulfill their dreams. 
In this celebratory blog, each Mentor was given an opportunity to share a favorite photo and memory.  The themes of teamwork and persistence definitely shines through! 
---
"You are not a hero on your own."
Einoth Justine
Kisa Mentor
"This is my favorite photo from day one because it speaks so much to me.  Though no one amongst us was certain about reaching the top of Kilimanjaro, we were all energetic and ready to walk through this journey of life.  We knew so little about each other at this point, but it's amazing how we were connected later on.  I love the fact that the mountain towering in the background of this picture motivated each one of us to want to go where the beautiful Uhuru view was seen from afar."
Einoth shared the lessons she learned on her climbing journey on her personal Instagram page.  For instance:  "In life you will at one point be required to encourage, lift up, and cheer up others.  At other points, you will need people to encourage, uplift, and cheer you up.  You are not a hero on your own.  You need people and people need you."
Read a conversation between Einoth and one of her Kisa Scholars, published for International Women's Day, 2021.
---
"Climbing Kili has been a total life changing experience."
Rosemary Hanson
Binti Shupavu Mentor
"Climbing Kilimanjaro has made me a new person!  I came to realize that in life we all need to lean on one another to be successful in life.  This happened throughout the journey – I met people who are very positive despite climbing being so hard and they helped me to be positive too.  
I reached a point where I was super tired and felt like giving up.  But then I looked at the porters and how they carried the heavy bags.  They moved happily and didn't seem to be tired.  In this picture, what was going on in my mind was 'how are they able to do that?'  It is because they love what they do and it's the life they have chosen.  This was the day I wanted to return, but I said to myself 'Rosemary, you can do it!' In the future, I won't stop trying things no matter how difficult they may be.  Climbing Kili has been a total life changing experience."
---
"Mountains know secrets we need to learn."
Mary Maika
Binti Shupavu Assistant Project Manager
Kisa Alumna
"They say that 'mountains know secrets we need to learn.'  It might take time, it might be hard, but if you just hold on long enough and stay positive, focused, and grateful for each and every moment and bravely stand strong in all altitudes while openly asking for help at the right time, you will surely find the strength to make it to the top!"
Mary carried a photo of her 7-year-old son Erick to the top. What an amazing role model she is to him!
---
"Yes! Finally! My dream of climbing Mount Kilimanjaro was coming true!"
Florence Thomas John
Kisa Mentor
Kisa Alumna
"This photo reminds me of how we all had the same goal of reaching the top of the mountain.  Nothing is more powerful than having the right people who have the same goal as you in life.  They all make your journey meaningful and memorable."
Florence has her own blog series where she reflects on her expectations and experiences as a Kisa Mentor.
---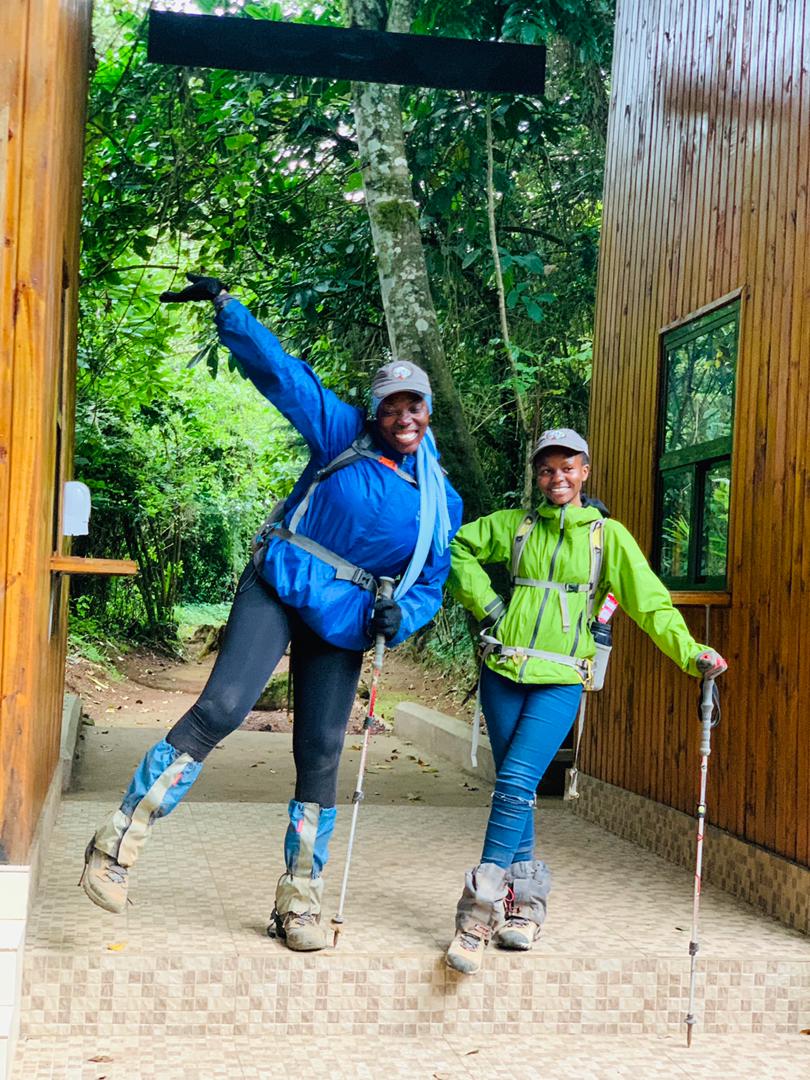 "My tentmate held my hand and said 'I believe you will make it, Chonge.'"
Chonge Tukwa
Kisa Mentor
Kisa Alumna
"I have learned that in life we all need support from people close to us because it keeps us moving.  For me, the second day to the sixth of the experience were tough.  I had altitude sickness and I tried as best I could to keep myself moving.  I had the perfect tent mate and she played a big part in keeping me going and believing I would make it despite all the challenges.  I believe this was the same for everyone.
This photo is of Einoth and me after the long walk back to the gate on the last day.  We were so excited when we saw Monica (GLAMI Operations Director) who came to pick us up."
Read Chonge's "Letter to Herself."  This part seems especially pertinent after her Kili Climb:  Be the type of a person who does not give up. Do not cave to the negativity of a thing, give yourself courage to adapt and make it with all the challenges that you meet in life. However daunting they might be, keep your hope that you are going to overcome them.
---
Reaching our last camp before the summit, I thought of all the way we had come."
Wivini Mtende
Kisa Mentor
Kisa Alumna
"This is one of my favorite photos because it shows our smiles after hiking 7 hours through the dark and seeing the sun rising and shining on our tired faces."
Fellow climber and Mentor Florence also mentioned the significance of the sunrise to the group.  "Every morning we saw the sun shining and knew it was the chance to start afresh, despite the challenges we encountered the day before."
Learn about Wivini's life outside of climbing mountains!
---
A number of the Mentors named fellow climber and Evergreen Rotary member, Holly Brekke, as being a particular source of inspiration and encouragement.
"We were resting and Holly was rubbing our backs telling us we were going to make it. She was just amazing and I will never forget her contribution to this journey.  Holly was always there to remind us to rest, to cheer us up, and to tell us we were doing a great job.  She always wanted to hear our stories, which was lovely."  (Florence)
"Holly (one of our expedition friends from America) said from the start that 'climbing a mountain is like a journey of life.'  This phrase was my mantra for the whole hike.  Whenever I got to a point where it was too hard to handle, I would remember the phrase and compare it with my life.  Then I would say 'I am not going to give up.'  It kept me moving and wanting to accomplish this extraordinary journey of life."  (Chonge)
This was not the first time that GLAMI Mentors have made the trek up Kili.  Read Kisa Mentor Ellie Kaaya's account of her life changing journey in 2018.
Curt Harris, who has been involved at high levels in Rotary International, is a long-time AfricAid supporter, and has summited Mount Kilimanjaro five times reflects on his treks that included Kisa alumnae and staff.
---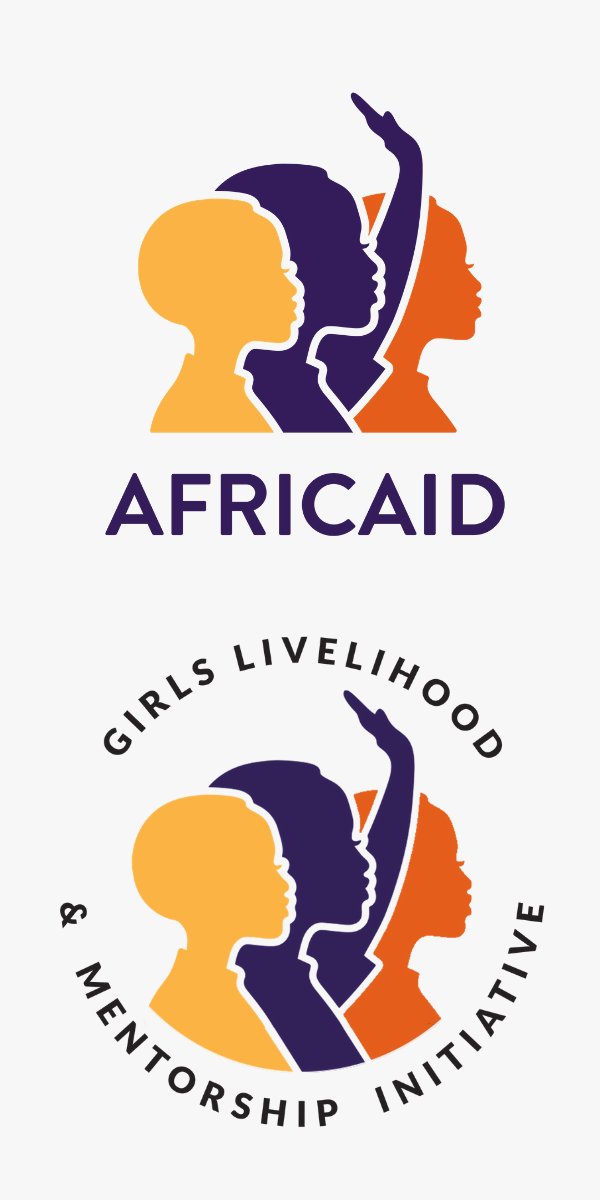 AfricAid works to improve the standing of women in society through robust, locally-led mentorship initiatives that cultivate confidence, improve academic and health outcomes, and promote socially-responsible leadership skills. In close partnership with our sister organization, GLAMI (Girls Livelihood and Mentorship Initiative), we support mentorship opportunities that help secondary school girls in Tanzania complete their education, develop into confident leaders, and transform their own lives and their communities. GLAMI's programs are Kisa Project and Binti Shupavu.