"I came to realize that girls are capable of doing what boys can do. 
There is no limit to what they can do."
Moses Simon Long'ida,
Radio Listener and Father in Arusha, Tanzania
In Africa, radio keeps people informed about things vital to their daily lives, such as public health topics and crop prices.  It also can also provide life skills and encouragement.   And, it can change minds and attitudes!
According to Deutsche Welle (DW), Germany's international broadcaster, "Some see radio as a medium of the past, but that's not the case in Africa.  Despite the advent of the internet and social media, radio… reaches far more people than any other media on the continent."  In rural areas, fewer people have access to internet and the electricity is unreliable, so they rely on battery-operated radio sets for information.  Listening to the radio this way remains popular even for the many with phones due to the high prices for mobile data in African countries.
When the pandemic began, it was then natural for Girls Livelihood and Mentorship Initiative (GLAMI) to turn to radio.  The purpose of the half-hour shows, called Safari ya Binti, which aired each Saturday in late August through mid-December was two-fold: to reach beyond its usual audience of Kisa and Binti Shupavu Scholars to their peers, families, and communities, and to maintain the close connection between the Scholars and their Mentors during the time they were not able to meet in person. Just hearing their Mentors' familiar voices on the radio was a source of great comfort at a stressful and uncertain time.
When schools reopened, and Kisa and Binti Mentors returned to the classroom bi-weekly instead of weekly, the radio programming became an important supplement.  The radio sessions aligned with themes in GLAMI's core curriculum, such as personal leadership, resilience, study skills, and community leadership. Headmasters at Partner Schools put up posters and flyers about the program, drawing in students who are not usually part of GLAMI's programs.  They also told administrators at other schools who do not currently host GLAMI programs about the valuable radio show.  News of the program also spread by word of mouth through neighbors.
Binti Shupavu Scholar, Amidah, listened regularly to the program.  "There were times that I thought the world was coming to an end.  I had a lot of dreams that I wanted to achieve, but an outbreak of corona made me lose a lot of hope.  Our Mentors were visiting us only twice a month, but when Safari ya Binti came, I was really motivated to start afresh."
In research conducted after the radio pilot project, GLAMI learned about the initiative's tremendous impact. The 17 shows aired on Mega FM (Arusha) and Moshi FM on Saturdays at 3pm. These two population centers, plus surrounding countryside, total more than 2 million people. The shows were recorded and with Tanzanian government permission, GLAMI hopes that they may be re-aired throughout other regions of the country so that many more people can benefit from the information that was drawn from the curriculum of its two programs, Kisa Project and Binti Shupavu.
The radio programming was a leadership opportunity for the GLAMI staff who organized and presented the material each week. It was also a growth experience for some of the Scholars. 4-6 girls were selected by the Mentors to participate in each session and a different school was represented each time. It was exciting for their families and peers to hear them on the radio.  The general feedback from focus groups indicated that listeners were most influenced by hearing the testimonies from these girls  – how they applied the lessons of Kisa and Binti Shupavu to their own lives.
One show per month was intended to be "live" (i.e. a call-in talk show format).  During the first show, so many people tried to call in that the radio phone line crashed.  GLAMI adjusted the subsequent live shows to collect questions using cell phones.  Most of the questions came from parents and general community members. A measure of success of GLAMI's radio initiative is the quantity and quality of the call-in questions, as well as the quantity and type of calls that are coming in to the GLMI offices, asking for more information about the mentoring programs.  For instance, Devotha Mlay, Director of Programs for GLAMI reported, "A girl who had dropped out of school after Primary level called for advice on how she might get back into Secondary and perhaps join a program like Binti Shupavu."
Follow up interviews with parents whose daughters are in the programs and with community members whose daughters are not in the programs prove how persuasive radio can be!
"Parents need to learn from this just the way I did."
45-year-old Moses from Arusha stumbled upon the program one Saturday afternoon.  His reaction is clear proof that radio can change the way communities view girls.  Imagine how many more fathers, brothers, and uncles might also now feel the same?
"I am a big fan of radio sessions and heard the opening advert which was kind of ear catching.  I am a father of four, three daughters and a son.  Anything about girls catches my attention because there are so many bad things happening to girls in my community.  None of my daughters is 18 years old yet and it is disappointing to us parents that a lot of girls drop out of school because of pregnancy.  I thought that girls are weak and dependent, and that there is nothing they can do better than taking care of a family.  The radio session that I came across inspired me to start believing in them.  Listening to girls asking questions that day and how presenters who were also women approached those questions was very inspiring.  My wife, children and I started listening to the sessions every Saturday at 3pm.
Right now, I feel like girls deserve equal opportunities.  I came to realize that girls are capable of doing what boys can do, there is no limit to what they can do.  The testimonies from girls made me realize that I am raising girls with potential.  (After hearing the lesson about community assessment), my daughters no longer just sit and observe the challenges, but rather wish to take further actions.  I wish everyone could be aware of these sessions.  Parents need to learn from this just the way I did."
Another father, Balaongo, indicated this his mind had been changed about leadership.  "I had doubts that women can be leaders, but right now I am beginning to believe that girls are born leaders.  I even begin to see that my wife is capable of making huge decisions for the family's wellbeing."
"This is something that everyone needs to learn, not just the girls."
An Arusha mom, Nipael, explained how listening to the program leads to improved parent/child relationships.
"My daughter brought home a flyer that her Mentor gave her with an advert for Safari ya Binti.  I have been attending the Parent Engagement Meetings, and always want to know more about Binti Shupavu.  I got a wide picture of what the girls have been learning and was touched with how the topics were presented.  The girls that testified were really confident. 
Through the menstruation and health session, I learned about a parent's responsibility to their children and taking care of and supporting my daughter during her period.  I wasn't so close with my daughter at first because in our culture we are shy, believing that such questions make our daughters uncomfortable.  But right now, I am beginning to become the best mother to her.  I am so happy that you are doing (the radio program).  This is something that everyone needs to learn, not just the girls."
Another mother, Belinda, agreed.  "I learned a lot, but mostly especially the topic about health, menstruation specifically.  I am close to my daughter, but the session made me want to be closer, especially when she has health needs."
The only negative feedback on the show?  It was too short!  Audiences want more, more, more of this helpful and inspiring content.
Sharing program curriculum through this new medium has energized GLAMI staff, instilling pride and sparking creative new ideas – and affirmed the importance of the skills they are teaching.
The world is taking notice of GLAMI!  Read this great article from the Inter Press Service News Agency in honor of World Radio Day on February 13, 2021.
Read more about GLAMI's innovative radio programming, including Kisa Manager, Hadija Hassan's experience, and watch the promotional video!
Funding for this radio program was provided by the Australian Volunteers Program, funded by the Australian Government, to which we are deeply grateful.
Photo sources (Top):  Deutche Welle and awmagazine.org.
---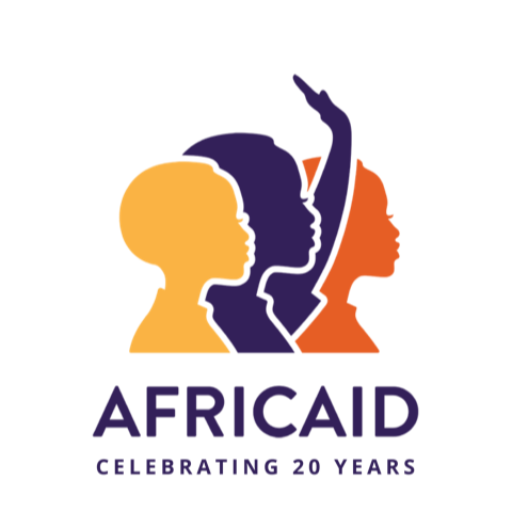 AfricAid works to improve the standing of women in society through robust, locally-led mentorship initiatives that cultivate confidence, improve academic and health outcomes, and promote socially-responsible leadership skills. In close partnership with our sister organization, GLAMI (Girls Livelihood and Mentorship Initiative), we support mentorship opportunities that help secondary school girls in Tanzania complete their education, develop into confident leaders, and transform their own lives and their communities.