To celebrate Women's History Month in March, AfricAid shared some of our amazing staff's favorite women-powered work, stories, and advice. In case you missed them on social media, we've compiled the recommendations here as well! After all, women's history should be celebrated year-round.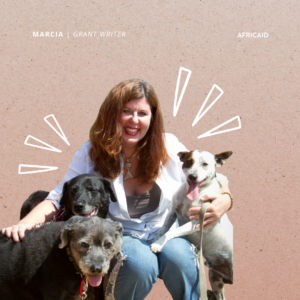 MARCIA | Grant Writer
Who inspires you?
Dr. Jennifer Caudle is a board-certified family medicine physician and associate professor in the Department of Family Medicine at Rowan University-School of Osteopathic Medicine. She is a regular on-air health expert for local and national news networks, a radio host for ReachMD, national lecturer, and accomplished cellist. Caudle empowers others to take charge of their health by providing information in an approachable and understandable way.
Tara Zier is the founder and president of The Stiff Person Syndrome Research Foundation, whose mission is to raise awareness and funds for research in order to find better treatments and eventually a cure for SPS. After years of misdiagnosis, Zier was diagnosed with SPS, a neurological disease accompanied by debilitating pain, violent muscle spasms, and severe anxiety. On average, it takes seven years for a patient to be diagnosed, by which time they can be fully disabled. Zier is determined to change that.
A great read:
The Autobiography of Miss Jane Pittman, by Ernest J. Gaines: One of the most unforgettable heroines in American fiction, Miss Jane Pittman is a woman whose life has come to symbolize the struggle for freedom, dignity, and justice. Ernest J. Gaines's now-classic novel—written as an autobiography—spans one hundred years of Miss Jane's remarkable life, from her childhood as a slave on a Louisiana plantation to the Civil Rights era of the 1960s. It is a story of courage, survival, history, bigotry, and hope, as seen through the eyes of a woman who lived through it all. A historical tour de force, a triumph of fiction, Miss Jane's eloquent narrative brings to life an important story of race in America, and stands as a landmark work for our time.
Impactful films: 
Land: Land is the poignant story of one woman's search for meaning in the vast and harsh American wilderness. Edee, in the aftermath of an unfathomable event, finds herself unable to stay connected to the world she once knew. In the face of that uncertainty, she retreats to the magnificent but unforgiving wilds of the Rockies. After a local hunter brings her back from the brink of death, she must find a way to live again.
Gravity: Dr. Ryan Stone is a medical engineer on her first shuttle mission. Her commander is veteran astronaut Matt Kowalsky, helming his last flight before retirement. During a routine space walk by the pair, disaster strikes: the shuttle is destroyed, leaving Ryan and Matt stranded in deep space with no link to Earth and no hope of rescue. As fear turns to panic, they realize that the only way home may be to venture further into space.
Advice to your younger self:
"Other people's opinion of you should never determine your self-worth."
"Family is who you make your family."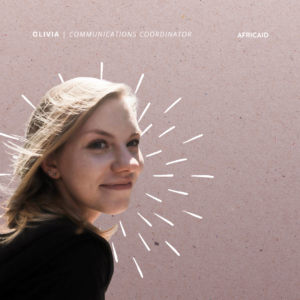 OLIVIA | Development & Communications Coordinator
Who inspires you?
Alice Aedy is a documentary photographer, film-maker, and campaigner whose work focuses on social justice issues including forced migration, climate justice, and women's stories. She is also the co-founder of Earthrise, a media platform communicating the climate crisis. Her work has been featured in The Guardian, Al Jazeera, Vice, Vogue, i-D, The Sunday Times, and The New York Times, among others, and her films have been screened globally.
Rachel Ignotofsky is a New York Times Best Selling author and illustrator. Her work is inspired by history and science. She believes that illustration is a powerful tool that can make learning exciting. She has a passion for taking dense information and making it fun and accessible. She hopes to use her work to spread her message about scientific literacy and feminism.
Some great reads:
It's What I Do, by Lynsey Addario: War photographer Lynsey Addario's memoir is the story of how the relentless pursuit of truth, in virtually every major theater of war in the twenty-first century, has shaped her life. As a woman photojournalist determined to be taken as seriously as her male peers, Addario fights her way into a boys' club of a profession. Rather than choose between her personal life and her career, Addario learns to strike a necessary balance. It's What I Do is more than just a snapshot of life on the front lines; it is witness to the human cost of war.
Reading Lolita in Tehran, by Azar Nafisi: Every Thursday morning in a living room in Iran, over tea and pastries, eight women meet in secret to discuss forbidden works of Western literature. As they lose themselves in the worlds of Lolita, The Great Gatsby, and Pride and Prejudice, gradually they come to share their own stories, dreams and hopes with each other, and, for a few hours, taste freedom. Azar Nafisi's bestselling memoir is a moving, passionate testament to the transformative power of books, the magic of words and the search for beauty in life's darkest moments.
Impactful films:
Derry Girls: This candid comedy and coming-of-age series follows 16-year-old Erin and her friends as they grow up in a world of armed police in armored Land Rovers and British Army check points in the 1990s of Northern Ireland. The story is set during the time of The Troubles, when teenage life goes on despite the bleak circumstances. Derry Girls is a reminder that the teenagers of Northern Ireland dealt with the same growing pains as the rest of the world.
This Changes Everything: Told first-hand by some of Hollywood's leading voices, This Changes Everything uncovers what's beneath one of the most confounding dilemmas in the entertainment industry: the under-representation and misrepresentation of women.
Advice to your younger self:
"Introversion is not a weakness."
"Creativity takes time."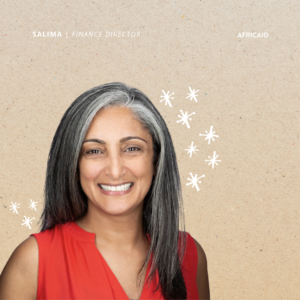 SALIMA | Finance Director
Advice to your younger self:
"Happiness is more valuable than money."
"Family is the most important."
"Be prepared for anything."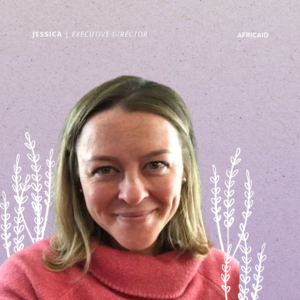 JESSICA | Executive Director
Some great reads:
Lucky Boy, by Shanthi Sekaran: Soli, a young undocumented Mexican woman in Berkeley, CA, finds that motherhood offers her an identity in a world where she's otherwise invisible. When she is placed in immigrant detention, her son comes under the care of Kavya, an Indian-American wife overwhelmed by her own impossible desire to have a child. As Soli fights for her son, Kavya builds her love on a fault line, her heart wrapped around someone else's child. Lucky Boy offers a moving and revelatory look at the evolving landscape of the American dream and the ever-changing borders of love.
All Over the Place, by Geraldine DeRuiter: All Over the Place chronicles the years Geraldine spent traveling the world after getting laid off from a job she loved. Those years taught her a great number of things, though the ability to read a map was not one of them. She learned what it's like to travel the world with someone you already know and love, how that person can help you make sense of things and make far-off places feel like home. She learned that sometimes you can find yourself exactly where you need to be — even if you aren't quite sure where you are.
Advice to your younger self:
"Done is better than perfect."
"Don't worry so much about the destination – the journey will always be more meaningful in the long run."