Career Day is the highlight of AfricAid's Tanzanian calendar. It is the annual chance for all of our Kisa Scholars to come together, celebrate, share stories, partake in career counseling, and be inspired by others.
The girls' energy could be felt- over 1,000 young women came together in two events, one under the shadow of Kilimanjaro in Moshi, and the other with the backdrop of Mt Meru in Arusha. Both events on consecutive Saturdays included invited guest speakers, career mentors, representative members of the government, Kisa Scholars and their liaisons, head of schools, and some of the Kisa Alumnae. Everyone wore the same rose-pink t-shirts with Kisa's logo of a heart /Africa, and it instantly gave us all one identity and brought us together as a group.
The plenary guest speakers who were from different backgrounds and ages, added to the success of the day as their incredible life stories were very motivational. There were four main guest speakers in Kilimanjaro and three main speakers in Arusha. We heard from a university lecturer; a young girl who was a Kisa Alumni who has achieved success in her business; a writer; businesswoman; and a bright young woman who was runner-up in the Ms. Tanzania Competition. They spoke of following their dreams, how they contributed to their communities, the hard work of pursuing dreams, barriers they have faced, and ways they kept going.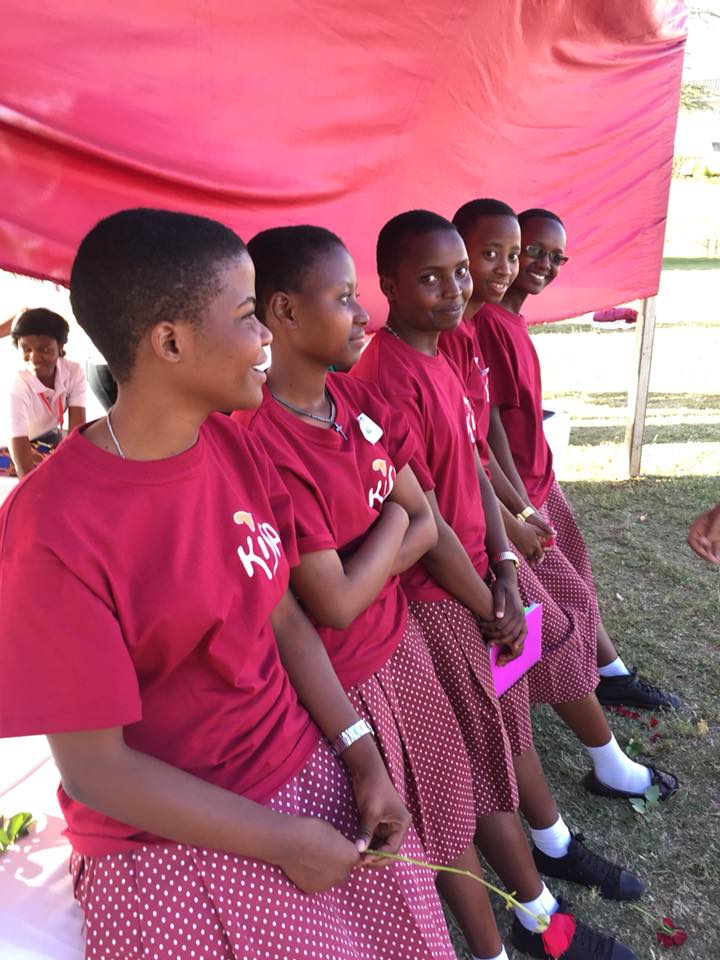 Kisa Scholars commented about what they learned from the guest speakers:
"I have been inspired most by Miss Stumai, from her story I have learned how to stand still and move on even though there a lot of challenges, we should never give up" Philipina, Kisa Scholar Year One.
"The little idea we have can be worked on so hard and creatively to create a change in a society" Kissa Jason, Kisa Scholar Year Two, Langasani Secondary School.
"Today I have learned how to be wild and wide, Dr. Magreth is a doctor but also she has other investments, and I wish to be an Engineer but also I can sing, therefore I believe  I can reach all my goals" Husna Kisa Scholar, Tarakea Secondary School.
After joining together for lunch, the large group broke up into smaller, more specific career orientated sessions. Over the two career days, there was a great choice of sessions which credits the hard-working organizers. Girls could choose between Community Development professionals, teachers, doctors, entrepreneurs, lawyers, Office Managers, lecturers, the tourist industry, IT professionals, fashion designers, engineers, and journalists.
As to be expected with such a large and enthusiastic group of young African girls, there was plenty of dance, music, singing along with the DJ and entertainment. There was good-natured competition between the schools as well, as each cheered the success of individuals in their particular schools. One theatre group made up of students presented a sketch highlighting the problems of domestic violence and girl sexual exploitation in the school context. Both confronting and amusing at the same time, it had the girls shouting and cheering. Through the use of exceptional body movement, music and mime, the important message was absorbed.
The last order of the day was a presentation of academic awards, recognition of involved teachers, gratitude to the organizers, and an announcement of the poster competition winner. Overall AfricAid's Kisa program and over 1,000 participants had a very enjoyable day and were inspired to make life better for themselves and their communities. Career Day is indeed Inspiration Day.