Another year has been completed for Binti Shupavu, and thousands of Tanzanian girls have benefited from the innovative life skills program.  We are succeeding in keeping them in school, which means they will have the confidence and tools to transform their own lives and their communities.  The entire program staff celebrated this achievement with an annual retreat on December 5, 2019.
As we begin our 4th year in operation, we'd like to reflect back on some of the key happenings and achievements for Binti Shupavu in 2019.
New Social Worker
A Mentor, together with a Social Worker, is like the cardamom to the pilau – a great combination!
Our first Social Worker, Veronica Kilala, laid the foundation for the new role within the organization and at the 22 Partner Schools.  In 2019, Elizabeth Owoya replaced her as our Social Worker and Community Liaison.  She had previously identified and responded to refugee children's needs with Save the Children International and we find her to be kind and a great listener.  Elizabeth picked up where Veronica left off and hit the ground running in forming relationships with Binti Shupavu Scholars.  Mentors know their Scholars well and know the issues that are spoken, and more importantly, unspoken.  They communicate these to Elizabeth so that there is no awkwardness from the beginning.
Learn more about the important role of our Social Worker, including the Emergency Fund. 
Increased Parent Engagement
Having a parent, guardian, or other supportive adult in your corner can make the difference between completing your schooling, or dropping out early.  The girls who participate in Binti Shupavu are at a very vulnerable age.  The many challenges of adolescence and poverty in Africa work against them almost daily.  (Watch "The Girl Effect") For this reason, parent engagement is a top priority for our program and large meetings are held annually to make sure parents can meet the Mentors and understand what their daughters are learning.  In 2019, the number of attendees at these meetings more than doubled from the previous year to over 1,500 people.  Asimwe Suedi, Binti Shupavu Project Manager in Kililmanjaro describes parents' general opinion:
"Parents have witnessed positive changes in their girls and it feels great to work hand in hand with the Scholars' parents to building a strong foundation for our project. At first, some parents thought we were misleading their daughters, but now the girls have been placed in our care. They are flowers that are blooming."
Experience a Parent Engagement Meeting.
First Time Event:  Opportunity Day
"I believe that every single minute I spent during the Opportunity Day gave me an opportunity to seize my moment as a girl." Dorcas, Binti Shupavu Alumna
In 2019, we hosted an event called "Opportunity Day" and invited young women from Binti Shupavu's first class of graduates from 2018.  55 girls RSVP'd and enjoyed the chance to reunite with their friends and Mentors and reminisce about the time they had as Binti Scholars.  Motivational speakers provided information that focused on health, wealth, and employment. The participants asked questions on a range of topics, such as:  reproductive health, career opportunities, budgeting and saving, and entrepreneurship.  This inaugural event was a big success because, according to Kim Martin, our Alumnae Program Coordinator, it had two key ingredients:  an atmosphere that the alumnae enjoyed (including good food!) and relevant information that they can apply to their lives.
Look at the fun everyone had on Opportunity Day.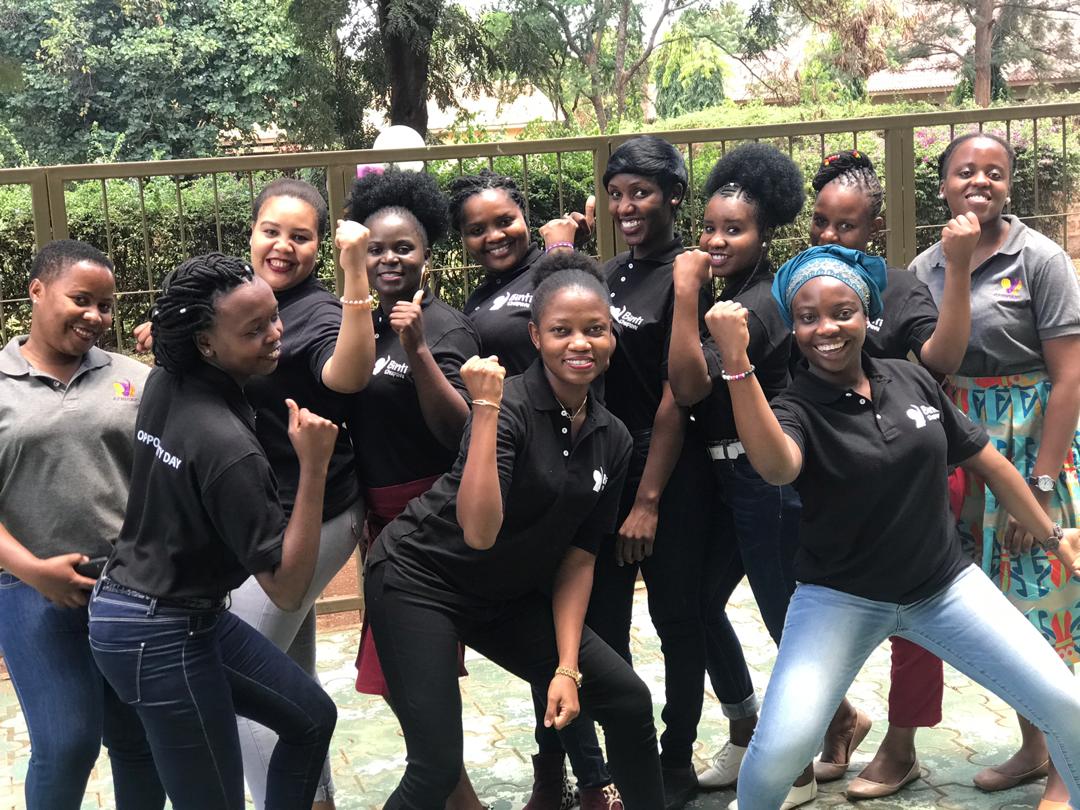 Everyone Moving Forward Together
None of these successes would have been possible without dynamic teamwork.  Binti Shupavu has a disciplined and committed team, which in 2020 consists of 19 Mentors (predominantly alumnae of the Kisa Project), 2 Volunteers (who also teach classes), 2 Assistant Managers, 2 Managers, and a Social Worker.  The program is running like a well-oiled machine in both the Arusha and Kilimanjaro locations.
Teamwork and partnerships are key ingredients in all of Binti Shupavu's initiatives.  Our teamwork not only works within AfricAid staff, but parents and families, Partner Schools, local and national government, and societies.  We have undertaken training with all the staff to strengthen our relationships, understand leadership styles, and create a safe space for us all to share our core values, while respecting everyone's opinions.
All of our Mentors possess a can-do attitude.  "Mentorship is a calling.  I have always thought that Mentors are angels leading their flocks," said Binti Shupavu Mentor, Deborah Rodgers.
2020 Outlook: Continued Expansion
We are excited to be back in the office and accomplish this year's objectives. Continuing to target the most vulnerable girls, we will recruit about 1,400 Year One Scholars to join the Binti Shupavu program.  This will make over 4,800 total girls in the program in 2020.  With the increased number of beneficiaries, our team is devoted to making sure we increase awareness to other stakeholders of our program, including influencing even more parents.  We plan to organize more events to support graduates (who may or may not have continued on to finish high school).  The first Opportunity Day took place in Moshi, so we look forward to staging the next one in Arusha.
It is always easier to talk about change than to actually make it and we are very proud of the accomplishments of 2019.  We are especially delighted that some of our Binti Scholars have joined the Kisa Project at their new A-Level schools.  And, the blossoming effect also pours over to the Kisa Project in that each year some of our Binti Mentors transfer to positions in our other program, which teaches leadership skills.  We will build on our spirit of teamwork as we welcome new Mentors.  Here's what one of them has to say:
"It has always been my dream to work for this organization and I was overwhelmed when I received the offer to be a Mentor.  With this opportunity, I'm going to use my skills and experience to assist young girls in reaching their dreams.  I believe that when girls are educated and empowered, they get to be the changemakers in their communities."
Wivini Mtende, Binti Shupavu Mentor
Wivini has an extraordinary record of volunteerism.  Read her story.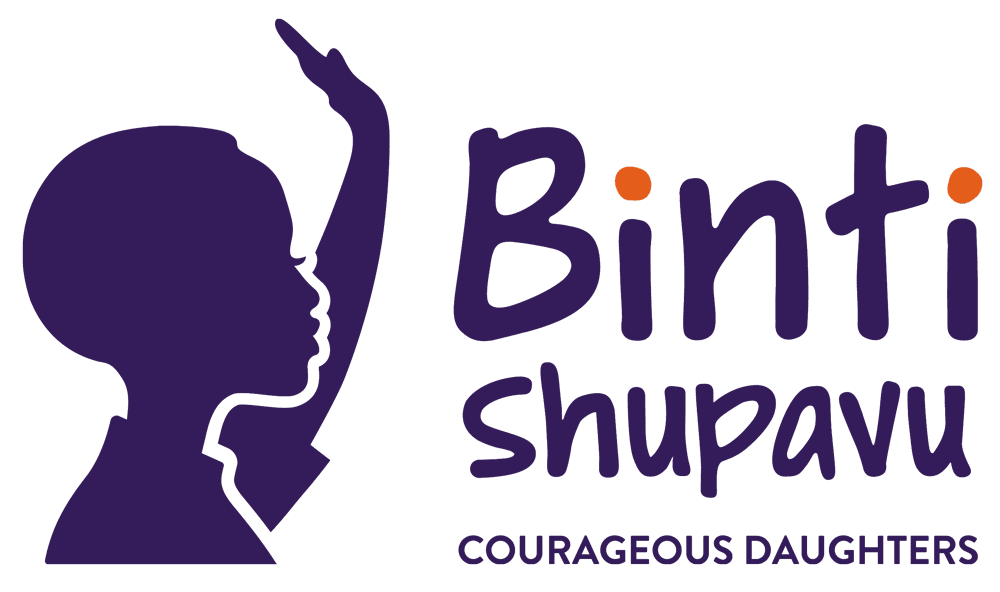 Binti Shupavu is a four-year life skills course for lower secondary school girls covering topics such as study skills, personal leadership, health and self-confidence with the goal of increasing graduation rates for vulnerable girls.