It doesn't always have to be about me,
but rather me and my community. 
Langasani Secondary School in Northern Tanzania is a place away from city noises where hot weather is the norm.  It is also a place where new stories are written and others are rewritten.  A group of 51 girls in purple skirts, white shirts, black shoes, and white socks are about to leave the school.  But, when they look back, they are proud of the mark that they leave behind.
Among them is Flora – a beautiful, tall, brown-skinned girl who is grateful that she has rewritten her story in a better way.  She says it is a Thank-you Note to the Kisa Project*, her school, her Mentors, and her fellow Kisa Scholars.  For if it weren't for them, she might be having the same old story for the rest of her life.
*The Kisa Project is a two-year extra-curricular leadership program offered to A-Level Secondary School girls (i.e. last two years of high school) at 27 Partner Schools in Tanzania.  It prepares girls to attend university and create positive social change in their communities.
---
My name is Flora and I am a Year Two Kisa Scholar.  I don't regret the day I decided to join Kisa!  It challenged me to think of the change women can make in their communities.  I wanted to be one of these women!  And, I heard that Kisa helps girls set their goals.  I believed it would be a great time to see my visions, clearer than before.
All of the Kisa lessons have been so valuable to me, but one that stands out is Personal Leadership.  It helped me realize that being a great leader begins with me.  That was a total turnaround for me.  Also, the Social Entrepreneurship topic was where I learned that I will work for the community around me as a way to give back.
My participation in Kisa really changed the way I view girls' power.  We now have a female President, Mama Samia Suluhu Hassan, which has added more motivation to us, as girls who aim to change the status quo.  During Year One Presentations, Scholars advocated about the challenges that face their communities and how they intend to bring positive change.  I became even more aware that I don't need to be an elected leader in my community to make a difference.  I just need a daring spirit and to do what I can to make the change that I desire to see.
I used to think that it would be difficult for girls to work together to leave a mark somewhere for others, rather than just for themselves.  I observed this amazing, giving spirit among my colleagues during the 2 Day Challenge at our school.  The whole Kisa class joined together and addressed one of the problems that faced our school.  We decided to clean and organize the school library.  We also bought books for the Ordinary and Advanced Level students who remain at school.  I was really glad to be part of a group who was making an impact on the place where we belong.  I loved seeing all the Kisa Scholars wanting others to be better and do better.
My Kisa Mentor, Madame Florence, helped me better understand my vision.  It was during the time of preparing our vision statements that made me realize that it doesn't always have to be about me, but rather me and my community.  My Mentor played a big role in enabling me to be more specific about what I want and what I picture in my life.  We were all lucky to have a Mentor who sees the best version of us and it has really inspired me.  She has always been close by when I need advice or help.
Madame Florence has helped me become more confident by allowing me to express my ideas and for giving me the chance during Kisa class to stand and present.  Although confidence is not built in one day, I can say that all those days she emphasized working on self-esteem and self-worth made it easier to be confident.
My goals have become easier to set ever since I started sharing them with my Mentor.  She also shared valuable ideas with me and I can see a brighter future ahead of me.  Whenever I presented a challenge that I face to Madam Florence, she told me YOU CAN.  At one point, I faced an academic challenge and outside of class she advised me on how to deal with it.  In the future, I will remember these words and rest assured that I CAN.  Because of this, my future is exciting.
My dream is to be a diplomatic service officer one day.  I want to protect and promote the Tanzanian citizens, especially when they are out of the country.  Since I am just finishing my NETCA exams, I will spend the next months at home while I wait for results.  I plan to learn to design and make cultural things and sell them.  I love art works and it will be exciting to have my own source of income.  This can provide additional financial support as I pursue my degree.
I am grateful for the two years I spent in Kisa with my Mentor – they were a time of total transformation for my life.  I know I speak for all the other Kisa Scholars too when I say thank you.  If not for Kisa lessons, we would not view life the way we do right now.  I promise that you will see the product of the investments you made in us.  I promise to make an impact on other youth in my community.  Every life is a story – thank you for being part of my awesome story.
---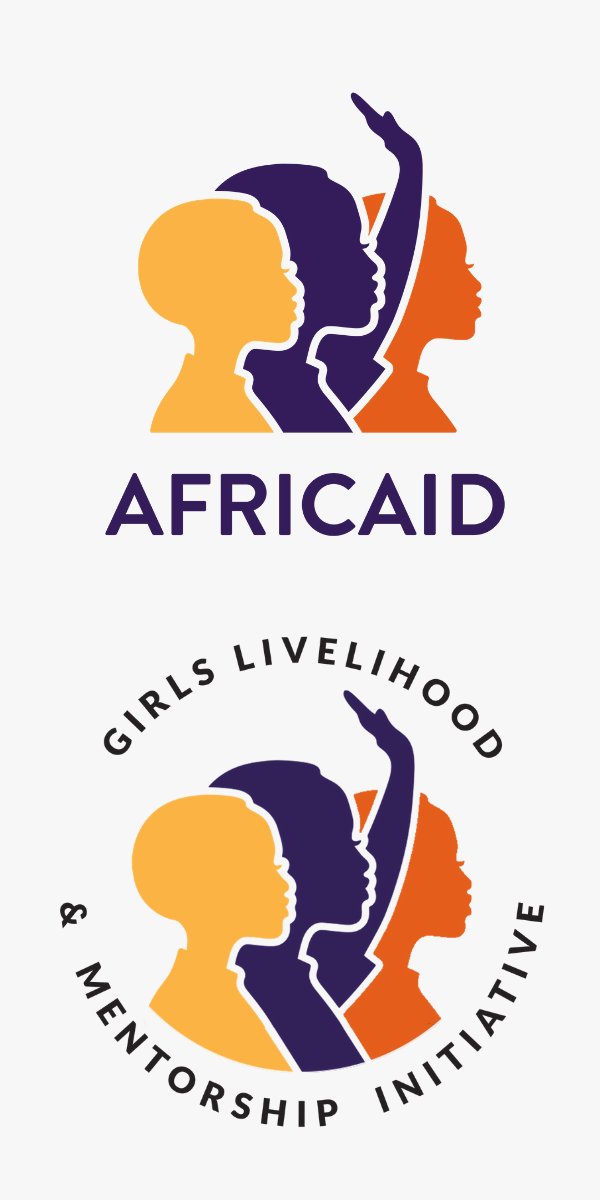 AfricAid works to improve the standing of women in society through robust, locally-led mentorship initiatives that cultivate confidence, improve academic and health outcomes, and promote socially-responsible leadership skills. In close partnership with our sister organization, GLAMI (Girls Livelihood and Mentorship Initiative), we support mentorship opportunities that help secondary school girls in Tanzania complete their education, develop into confident leaders, and transform their own lives and their communities.