First Binti Shupavu Group Honored with Special Ceremonies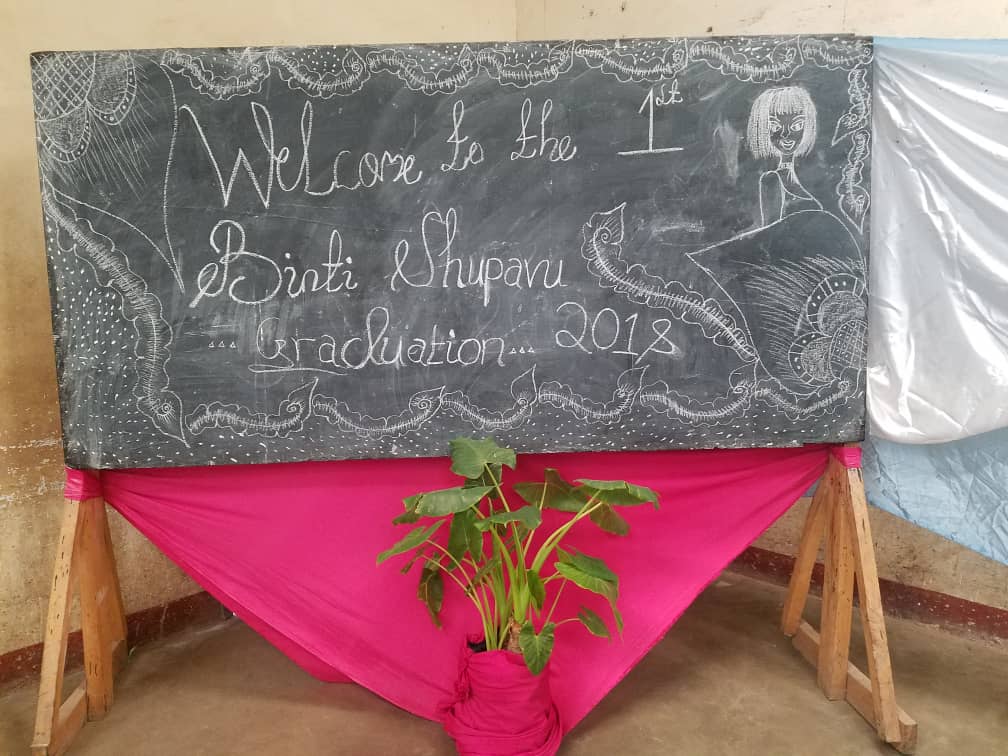 How grateful and happy you feel when you take a step forward. And, it is even better when you have people gathered to celebrate together.  In Tanzania, many students mark each huge academic accomplishment such as completing four years of lower secondary school (Ordinary Level) with a graduation day. Like students the world over, these ceremonies are a way to congratulate and appreciate their effort and success.  The elements of a Tanzanian graduation often include cakes, sparkling ribbons worn as necklaces, food, loud music, inspiring speeches, certificates, dancing, talent shows and proud adults to cheer the younger ones on.
Most students in government schools (such as the schools that the Binti Shupavu program partners with) don't often have school graduations because of lack of resources.  Despite this, AfricAid wanted to honor our first class of Binti Shupavu Scholars to finish the program, which was made available in their schools two years ago.  This is our first group of Scholars and we have learned as much from them as they have learned from us.  So, the Tanzanian staff orchestrated some simple, but very special and fun gatherings as a substitute graduation day to honor the Form Four Scholars, who are finishing classes and will soon be sitting for important national examinations.  It was important to us that they experience being in the spotlight and the happiness that comes with such a big achievement.
In October, 358 Binti Shupavu graduates from ten different schools attended three gatherings at the Kili Hub (location of the AfricAid Killimanjaro Region office in Moshi), Langasani Secondary School and Mwika Secondary School.  The event turned out to be the favorite day of the entire Binti Shupavu experience for the Scholars.  They felt appreciated and had lots of fun dancing, singing, acting, putting on a fashion show and meeting their fellow Scholars from different schools. Their poems, skits and songs were full of appreciation messages for AfricAid about how the program has helped them overcome challenges.
We talked to the girls about life's wonderful opportunities, and no matter how they perform academically, success can be defined in many different ways.  Guest speakers volunteered their time to give inspirational talks and share stories the young girls can relate to.  This included a person who had experienced disappointing Form Four national exam results, but is now very successful.  These gatherings were a great opportunity to give our Binti Shupavu Scholars one last bit of encouragement about how to handle pressure before they face their critical national exams.  Like school holidays, waiting for exam results to arrive is another vulnerable time for these girls.  The speakers encouraged the Scholars to stay productive and engage in community service activities while waiting for the results.
We believe that due to these special gatherings and motivational speakers, we are sending this group of Binti Shupavu Scholars on their way feeling:
Appreciated for the effort they have made, despite various challenges
Inspired to continue doing their best to maximize their potential
Encouraged to continue dreaming and believing in themselves, even if national exam results are disappointing
Motivated to stay resilient
We wish them all the very best and hope we will see many of them back in class as Kisa Scholars!
Mentors are Invited to Attend Graduation Ceremonies
Apart from the Binti Shupavu gatherings hosted by AfricAid, many Year Four Scholars invited their Mentors to attend their graduations as they wanted to have people who have been continuously cheering them on.
At school, students organize themselves under teacher supervision and have meetings and learning sessions based on their religion.  Muslim, Catholic, Lutheran and other religious groups are represented.  At the end of school, they are awarded certificates as active members of a particular religious group.  Recently, Binti Shupavu Mentor Flora Meena had to chance to attend a religion graduation ceremony at Karanga Secondary School.  Flora said, "They looked stunning with sparkling eyes and very beautiful smiles – some even had a little makeup on. I spoke to some of Binti Shupavu graduates to hear how they felt about accomplishing their goal of completing Ordinary Level." It is clear that the lessons have resonated with them and they are wonderful spokespeople for our program.
Diana, Binti Shupavu Scholar from Mawenzi Secondary School
"It is the happiest day I have ever had at school. I woke up very early in the morning with lots of joy in my heart. On my graduation day, I was smiling all the time and asking myself if it wasn't a dream. I was really curious about this day so I didn't sleep well the night before, only thinking how will it be and how I will appear.  The day left a very precious memory in my life. It reminded me that I made one step ahead in my life. The journey wasn't easy but I managed to make it. My special thanks to AfricAid  for the BintiShupavu program because at some point I was feeling heavily burdened and felt like giving up in some matters but the knowledge gave me energy and strength, and encouraged me to pull up my socks since I am capable and I can make it."
Angel, Binti Shupavu Scholar from Mkuu Secondary School
"To educate a women is to educate the whole society. I love this day as it is the most precious day of my life. What I enjoyed the most is the cooperation during the preparation for our big day and the fact that I was one of the graduates. I am really happy that I have fulfilled one of my goals to finish my Ordinary Level education. My future goal is to work with young girls and women to give them knowledge that will help them know themselves and their rights and to have self-confidence. It was my dream since I was a little kid. I am thankful that through the Binti Shupavu program I have been motivated, given knowledge, built self-confidence and been reminded that I can and I should never give up. I trust my abilities and the knowledge I have will help me reach where I wish to be.  My Mentor always used to tell me that all women are strong, smart, have vision and a voice.  So, being a girl or a woman doesn't define me, a woman is capable of doing anything."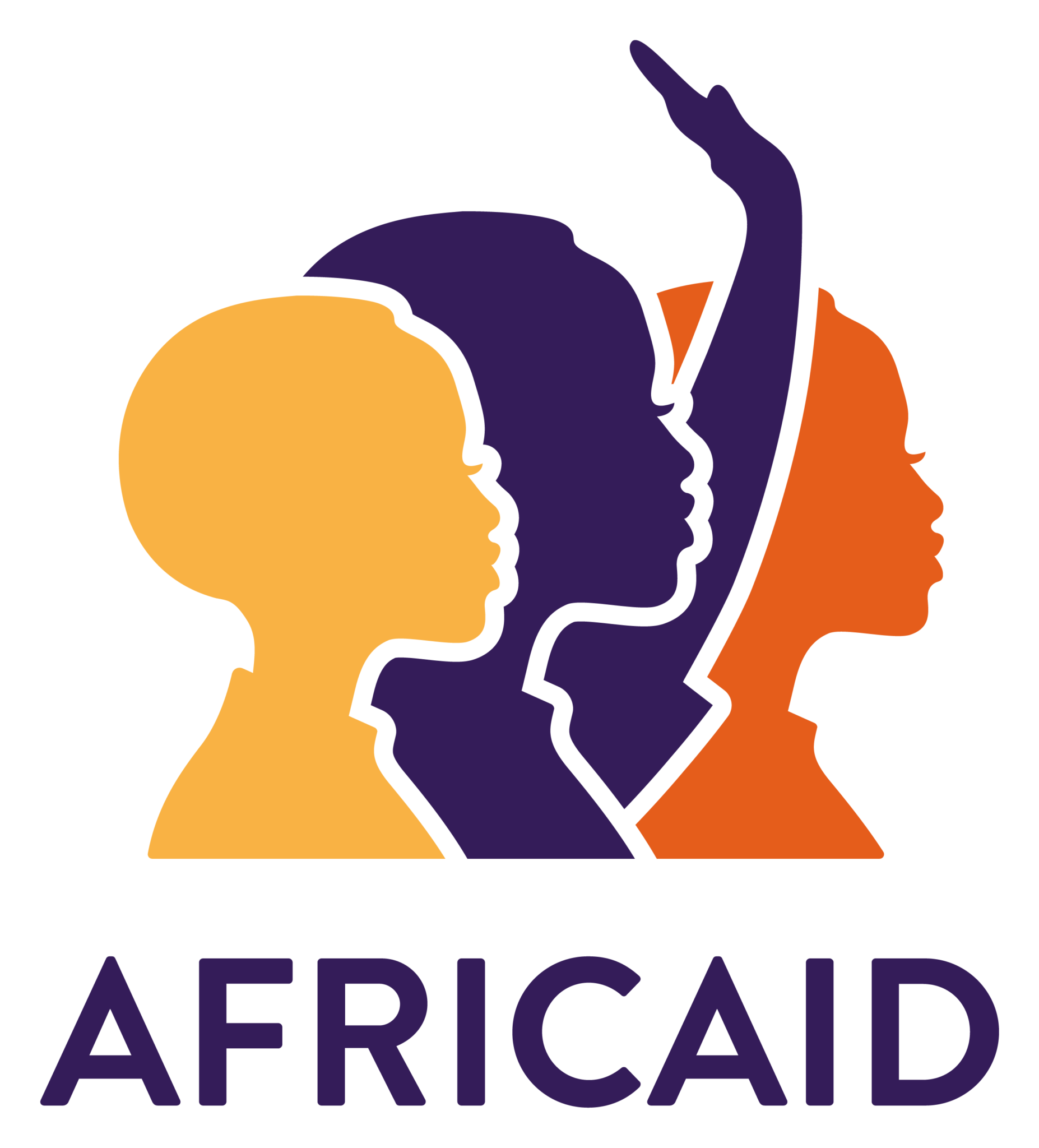 AfricAid mentors secondary school girls in Tanzania to complete their education, develop into confident leaders, and transform their own lives and their communities.  We equip girls to overcome challenges and reach their full potential because educated girls create lasting positive change.  The outcome is proactive, resilient, and socially-responsible girls who secure better jobs, raise healthier families and increase the standing of women in society.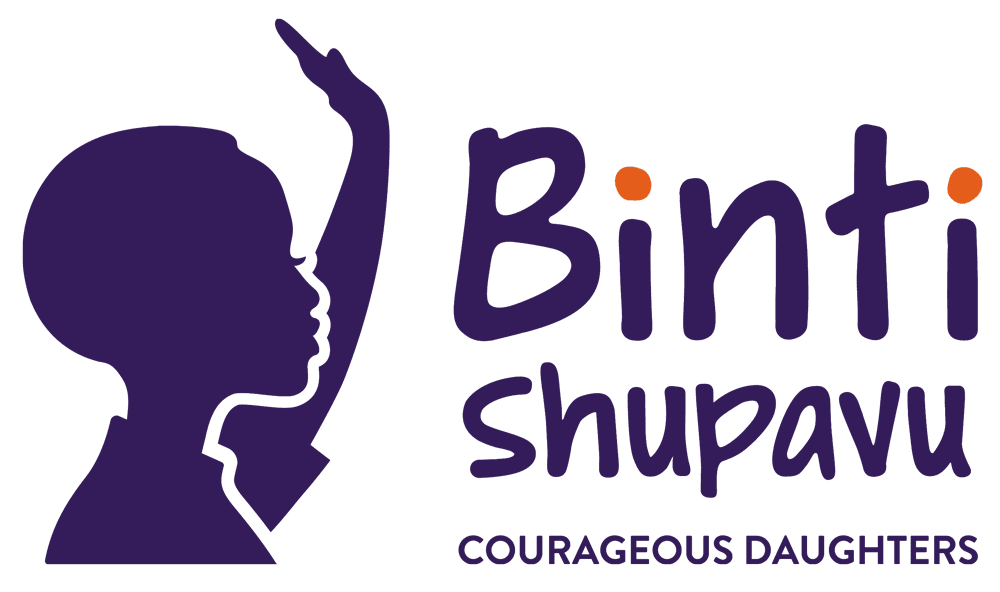 Binti Shupavu is a four-year life skills course for lower secondary school girls covering topics such as study skills, personal leadership, health and self-confidence with the goal of increasing graduation rates for vulnerable girls.
Would you like to make a difference in a young girl's life by providing the benefits of a Binti Shupavu experience?  It's easy!
[vc_row row_type="row" text_align="left" css_animation=""][vc_column][ult_buttons btn_title="Donate Now" btn_link="url:http%3A%2F%2Fafricaid.org%2Fdonate||target:%20_blank|" btn_align="ubtn-right" btn_size="ubtn-custom" btn_width="250″ btn_height="30″ btn_padding_left="10″ btn_padding_top="10″ btn_bg_color="#ffffff" btn_hover="ubtn-top-bg" btn_bg_color_hover="#ffce5b" icon_size="32″ btn_icon_pos="ubtn-sep-icon-at-left" btn_border_style="solid" btn_color_border="#bf2026″ btn_border_size="3″ btn_radius="3″ btn_font_size="25″]